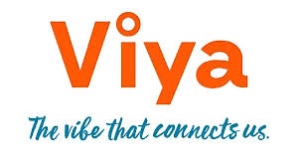 Viya, the leading telecommunications provider in the U.S. Virgin Islands, remains committed to providing connectivity options for residents who receive government assistance. The United States Congress recently created the Affordable Connectivity Program (ACP), a new long-term benefit that will replace the Emergency Broadband Benefit Program (EBBP) which was created in the wake of the COVID-19 pandemic. This significant investment in broadband affordability will help ensure that residents can afford the connectivity needed for commerce, education, health care and entertainment for years to come.
Households enrolled in the EBBP as of Dec. 30, 2021, will continue to receive their current monthly benefits until Feb. 28, 2022. Households can qualify for the ACP by showing that at least one member of their household meets one of the following criteria:
Participates in the FCC's Lifeline Program. Lifeline is the Federal Communication Commission's program to help make communications more affordable for low-income consumers. The discount helps ensure that low-income consumers can afford 21st century broadband and the access it provides to jobs, healthcare and educational resources.
Viya's Lifeline program offers significant discounts on broadband, mobile or telephone services.
Has household income at or below 200% of federal poverty limit
Participates in the Lifeline-qualifying government program
Received a Federal Pell Grant in the current award year
Participates in free and reduced-price school lunch program or school breakfast program
Participates in the Special Supplemental Nutritional Program for Women, Infants and Children (WIC)
Qualifies for a participating provider's existing low-income program, subject to FCC approval of that provider's eligibility process
Medicaid
Supplemental Nutrition Assistance Program (SNAP)
Supplemental Security Income (SSI)
Federal Public Housing Assistance
Veterans and Survivors Pension Benefit
Tribal Programs for Residents for Qualifying Tribal Lands
o Bureau of Indian Affairs General Assistance
o Tribal Temporary Assistance for Needy Families (TANF)
o Tribal Head Start (only those households meeting its income qualifying standard)
o Food Distribution Program on Tribal Reservations
Information about any additional actions current EBBP recipients will need to take to continue receiving the ACP benefit will be available in the coming weeks.
The FCC is seeking comment on the changes enacted in the Infrastructure Investment and Jobs Act and will be adopting rules for the ACP. Customers are encouraged to stay tuned for additional updates and note the following:
As of March 1, 2022, the maximum monthly benefit applied to the eligible customers plan will change from $50 per month to $30 per month for households not located on qualifying tribal lands, this reduction in benefit may change the current offering. The monthly plan benefit will remain at up to $75 per month for households on qualifying tribal lands.
Households have new ways to qualify for the ACP such as receiving WIC benefits or having an income at or below 200% of the federal poverty guidelines.
Households that qualified for the EBBP, due to a substantial loss of income due to job loss or furlough since Feb. 29, 2020, or by meeting the eligibility criteria for a participating provider's COVID-19 program, will need to requalify for the ACP.
For additional information about the ACP program, visit https://acpbenefit.org/