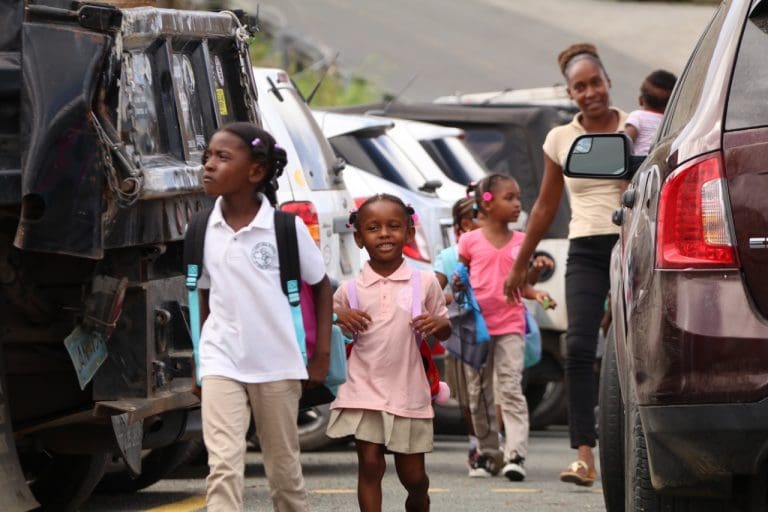 Laughter and animated chatter cut through the hot, still classroom air. Gifft Hill School high school students linger over lunch, the cadence of their conversation reminiscent of typical teens discussing the latest episode of their favorite TV show or laughing over social media posts shared by their friends. But what these teens are discussing, more than a month after they survived the ferocity of a direct hit by one of the most powerful hurricanes on record, is anything but normal.
"My mom's boyfriend keeps asking if I want current from the generator, but I like it without power," says 11th grader Liliana Martinez. "I've got my candle for doing homework on the porch and I've gotten used to not having a fan. I don't want to be dependent on the generator actually working."
As the six week mark of Irma's devastating blow to St. John approaches, the island is still 100 percent without power. Some lucky residents have managed to procure generators, making life at home infinitely more easy—when the generator is running properly and fuel is available. Islanders who live outside of the main town of Cruz Bay collect and pump their own water; lack of power means lack of running water, adding insult to injury for a population that was shellshocked when Hurricane Irma's category five winds rendered much of the island and its structures unrecognizable.
Gifft Hill School, a private preschool through grade 12 institution, opened its doors to all the island's children it could reasonably serve free of charge in the wake of the disaster. The student body grew from the 41 previously enrolled students who'd remained on island after mass evacuations to 135 children, many of whom were just seeking some sense of normalcy after the trauma of the storm. Some students are living under leaky blue FEMA tarps, standing in for the roofs that Irma ripped off and scattered across the island, while others lost their homes completely. Family structures changed overnight as hundreds of St. John residents fled from Hurricane Maria, the second category 5 storm to impact the Virgin Islands in just a two-week span. Some older Gifft Hill students stayed on island while their parents evacuated to the states with younger siblings.
[adrotate group="6"]
Senior Jack Jones, whose mother evacuated to Florida, opted to stay on St. John to finish his final year of school.
"This is my home and it doesn't make sense to abandon it," he says. "If I have the option to stay, I will so I can help the community."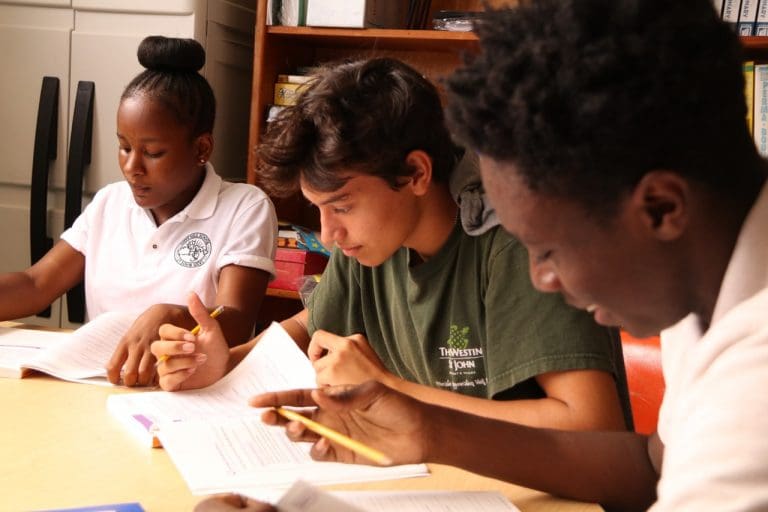 Jack's selfless outlook is well beyond his years, yet his astonishingly mature take on the island's situation is a common trait of GHS students. St. John residents, by nature, are a resilient bunch. There are no big box stores where residents can run when they find themselves in need of a particular item, and over the years, those who moved here from the states eventually realize that what they once considered "needs" are actually "wants." St. John residents learn to become resourceful beyond measure, to make do with what is available. It's this innate ability to take what life throws at them, combined with the unique environment at GHS that's fostered such level-headedness and perseverance in the face of disaster.
Liliana, who was touring colleges in the states when Irma struck St. John, turned 16 just weeks after the storm. On a birthday when many kids beg for their first car, Liliana asked for help for her beloved island. The day after she turned 16, she returned to St. John accompanied by the gifts she'd requested—a reusable tote for each GHS student filled with snacks and personal care items, donated by businesses like Lululemon and Clif Bar, and by businesses in Alpharetta, Georgia, where Liliana lived up until she moved to St. John three years ago.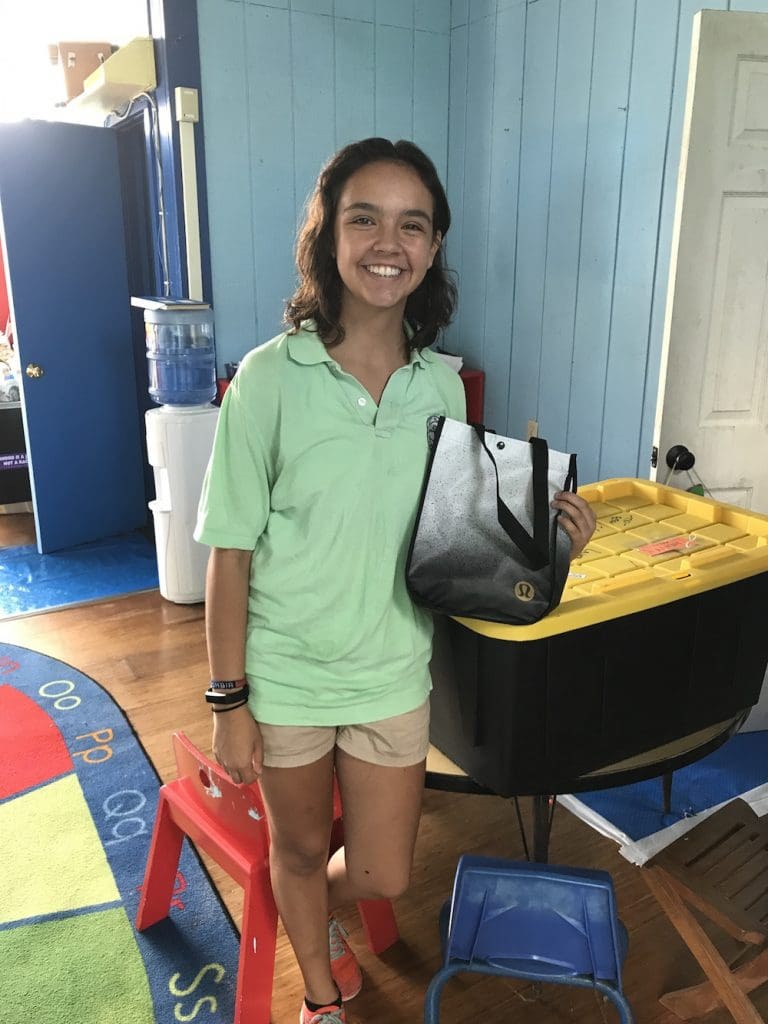 "People back in Georgia ask me, 'How is St. John home when you've only lived there three years?'" says Liliana as the topic of leaving island arises. "I feel like when I came to St. John, my roots just submerged in the soil. At GHS, I blossomed into a different person. Without the teachers, friends, and the community here, I wouldn't be the person I am today. No matter what you have or who you are, the people here love you and they'll do anything for you."
That love and support has helped buoy the many new students, who find themselves simultaneously adjusting to post-disaster life and being the new kid in school.
"When I walked in the first day, everybody was happy and smiling," says ninth grader Ja-Riem Lake, who attended school on St. Thomas prior to Irma. "I was like, 'Okay, there was just a hurricane but no one's stressed, everyone's calm.' I love that I walk into school and see every teacher smiling. I wake up so early in the morning and I just want to be here at school."
Though students now come together over discussions of hauling buckets of water for bathing and washing clothes, comparing notes on who has a generator and what times they run it each day, they find common ground, normalcy, and even happiness at GHS, just six weeks after many lost everything.
Gifft Hill was the first school on St. John to open their doors after Irma and Maria, waiving tuition for all students. The school has always relied on the kindness of their donors, and now more than ever they need financial support. To help, please donate at https://www.giffthillschool.org/support_donate.html.