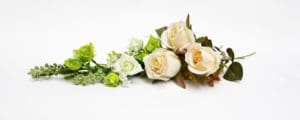 It is with profound sadness that we announce the passing of Walter L. Challenger on Feb. 12 at Schneider Regional Medical Center.
Walter was born on the island of Antigua and will long be remembered as one of that island's highly acclaimed tailors. He migrated to the island of St. Thomas, USVI, in the early 1960s after being recruited by the owners of Cavanaugh's for the position of "chief designer" in the store's Designer Clothing Line Department.
His departure from that professional occupation led him into the retail business arena, where he steadily progressed in management and executive positions and, ultimately, business ownership.
Throughout this forty-plus year period, Walter was actively engaged in community service. His affiliations include the Boy Scouts Council, Rotary Club, the Jaycees and Lions organizations, to name a few. In July 1975, he received "Life Membership" status in the St. Thomas-St. John Navy League Council, becoming the second member to achieve this distinction (the first being Ariel Melchior Sr.).
Walter was preceded in death by his father, Zecheria Benjamin Challenger, and mother, Mary Elizabeth Francis.
He is survived by his six children: Arah C. Lockhart, Sharon Challenger, Lynda "Joy" Challenger, Walter Challenger Jr., Christy Challenger and Wesley Challenger; his grandchildren: Anwar and Aliah Lockhart, Danielle Challenger, Marquette "Shawn" Smith, Aaliyah Luster, Amoi Challenger and Walter Challenger III; nine great-grandchildren; his sisters: Beatrice Bariero and Angela Challenger-Gore; brother, Franklyn Challenger; and extended family members and friends too numerous to mention.
The first viewing is scheduled for 3-5 p.m., Friday, March 5, at Turnbull's Funeral Home and Crematory Services. The second viewing is from 9-10 a.m. with a homegoing service at 10 a.m. on Saturday, March 6, at Turnbull's Funeral Home and Crematory Services. Burial will be at Eastern Cemetery, Smith Bay.
In lieu of flowers, the family requests that a donation be made to the St. Andrew's Episcopal Church or All Saints Cathedral School.