May 24, 1 p.m.
According to the police, suspect Cuthbert Dabrio was apprehended thanks to a member of the community coming forward with information.
"There was witness who came forward and it takes a community effort to fight crime. We cannot do this by ourselves. We do need the help of the public and we appreciate it very much," said Acting Chief Clayton Brown.
May 23, 7:10 p.m.
According to CIB Supervisor Sgt. Dwight Griffith, 21-year-old Cuthbert Dabrio was apprehended.
May 23, 6:40 p.m.
The CIB is asking the community for assistance locating Cuthbert Dabrio, 21, who is wanted in connection with an attempted first-degree murder and first-degree robbery that occurred on May 21.
Dabrio is a Black male, about 127 pounds and 5 feet 6 inches tall, police said. He lives in the Contant area.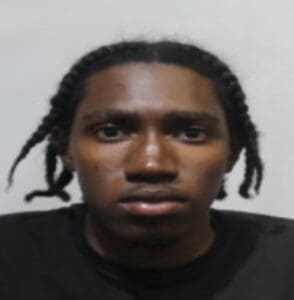 If you know the whereabouts of Cuthbert Dabrio please notify Detective S. Rhymer at 340 774 2211 Ext 5530, 911, or Crime Stopper VI at 1800 222 TIPS.