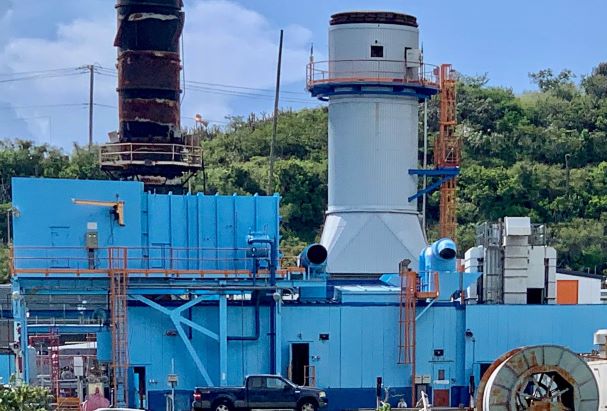 The V.I. Water and Power Authority board on Thursday authorized as much as $40 million in bond anticipation notes to cover the remaining balance – plus interest – owed on three leased Wartsila units that have been in operation at the Randolph Harley Power Plant on St. Thomas since June 2019.
The three units were leased for approximately $33 million with initial payments made from fuel-tax financing, which hit a snag in 2020 after senators proposed the funding source be put toward the Government Employees' Retirement System instead. While that proposal was not approved, WAPA had finalized the second tranche of funding before Hurricanes Irma and Maria hit in 2017, but having to focus on response afterward, then a lawsuit from Wartsila in 2021 and efforts to restructure the authority's board, made investors wary and delayed the process, WAPA officials have said.
Leftover was about $17 million, which then accrued upwards of four to five million in interest. Of the up to $40 million authorized Thursday, approximately $21 million would cover the outstanding balance to Wartsila – including operating and maintenance costs associated with the units – while the remainder will be used for change order costs associated with the installation and rental of leased Aggreko units at the authority's plant on St. Croix.
The hope, according to board members, is that by the end of five years, the authority can refund the bond anticipation notes and "bond out," or obtain long-term financing.
Also Thursday, the authority extended its lines of credit with First Bank and Banco Popular, which both expire on Oct. 31. To this point, the authority hasn't been in the financial position to pay them off, but, as WAPA catches up on its audits, it should be able to either pay them off or start to pay them down, according to board members. The lines of credit stand at $18 million with First Bank and $21 million at Banco, with both extended to Jan. 31, 2022.
The meeting was adjourned around noon Thursday due to the lack of a quorum.