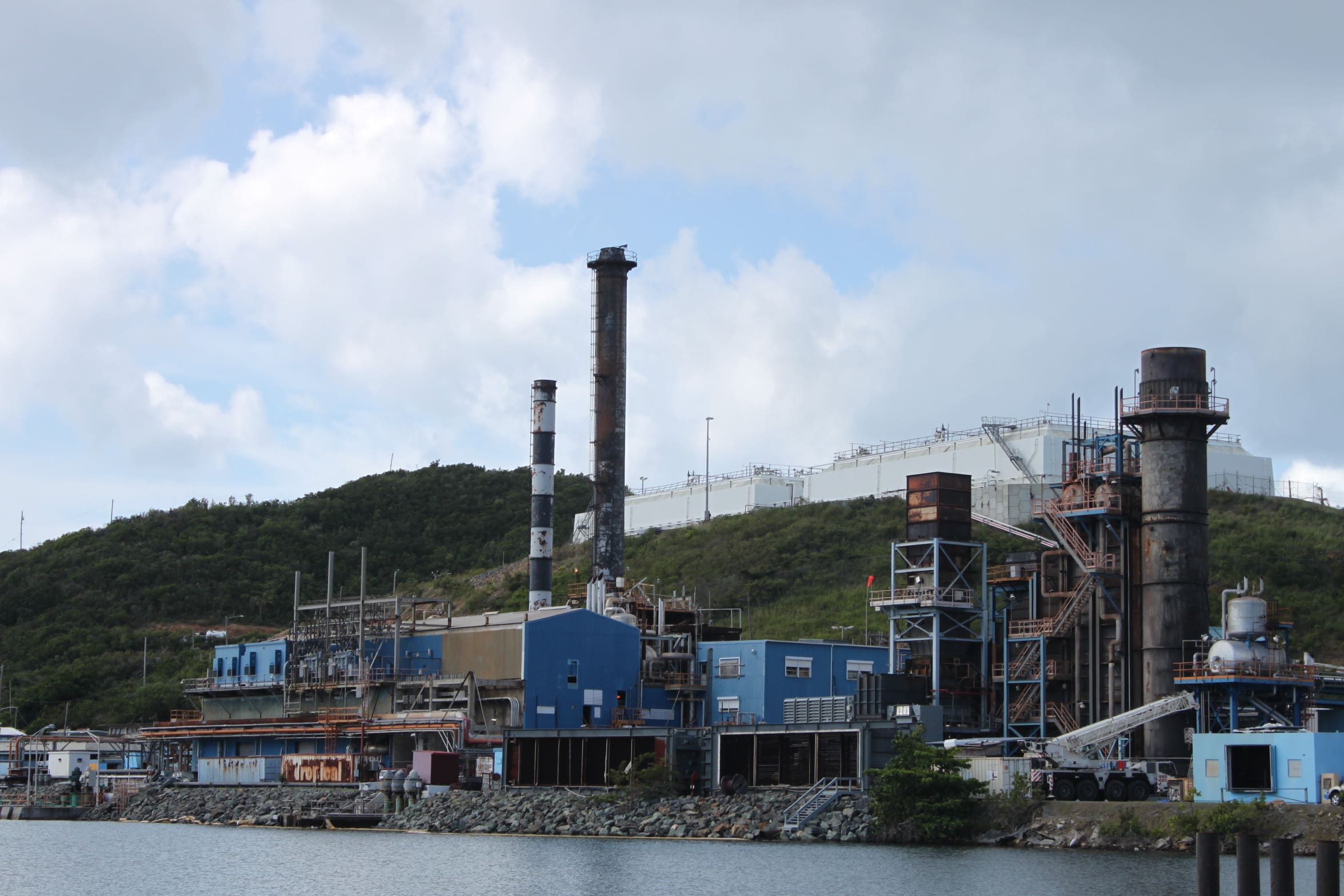 A major electrical fault Sunday night knocked out power to most of the St. Thomas/St. John District for five hours, according to the V.I. Water and Power Authority.
"An electrical fault, close to the power plant, tripped one feeder, and once the fault entered the plant, the generators tripped as they are designed to do to protect themselves and the power plant. The units falling offline led to the major outage," Jean Greaux Jr., WAPA's director of corporate communications, told the Source Monday morning.
Specifically, a "high magnitude fault" on Feeder 6A, inside the Randolph Harley Power Plant, caused four of the five dispatched generating units to trip offline, which cascaded to the loss of all but two distribution feeders, Greaux said in a news release issued Monday afternoon.
Most residents in the district lost power from shortly before 7:30 p.m., Sunday, until it was restored at 12:25 a.m., Monday, Greaux said.
[adrotate group="6"]
The outage led to the familiar "WAPA Roll Call" on Facebook, with members of the What's Going on St. Thomas group posting some 92 comments about their locations and whether their power was out, along with sarcastic comments like, "Dinner time! No power to the people."
Apart from a few pockets – Altona and Red Hook, for example, where people reported they had power – the outage affected most customers on St. Thomas, St. John, Water Island and Hassel Island.
Restoration was delayed by operational challenges in getting the two generating units – 15 and 23 – online, while Line Department workers repaired the damaged equipment on Feeder 6A, Greaux said.
Feeder 6A covers an area from Fortuna to Hull Bay to Mountain Top, and many neighborhoods in between, according to WAPA's St. Thomas/St. John feeder listing, which can be downloaded here.
Greaux said the utility did not expect to experience any residual issues on Monday from Sunday's electrical fault.
The outage comes as the WAPA governing board called an emergency meeting for 9:30 a.m., Tuesday, to be held on Zoom. Agenda items include the extension of the utility's contract with consulting firm Sustainable Capital Advisors LLC, and the seventh extension of WAPA's contract with Glencore Ltd. for No. 2 distillate fuel oil to run the power plants on St. Croix and St. Thomas.
WAPA's contract with Glencore was set to expire in May, and an evaluation committee was reviewing bids submitted in response to a Request for Proposal, interim Executive Director Noel Hodge told the board at a meeting early last month. He said then that he hoped to have a new proposal for the board's consideration by month's end, even if it required calling an emergency meeting.
To attend Tuesday's meeting, click here to follow this Zoom link.
The meeting ID is 874 4697 7015. The passcode is 164759.