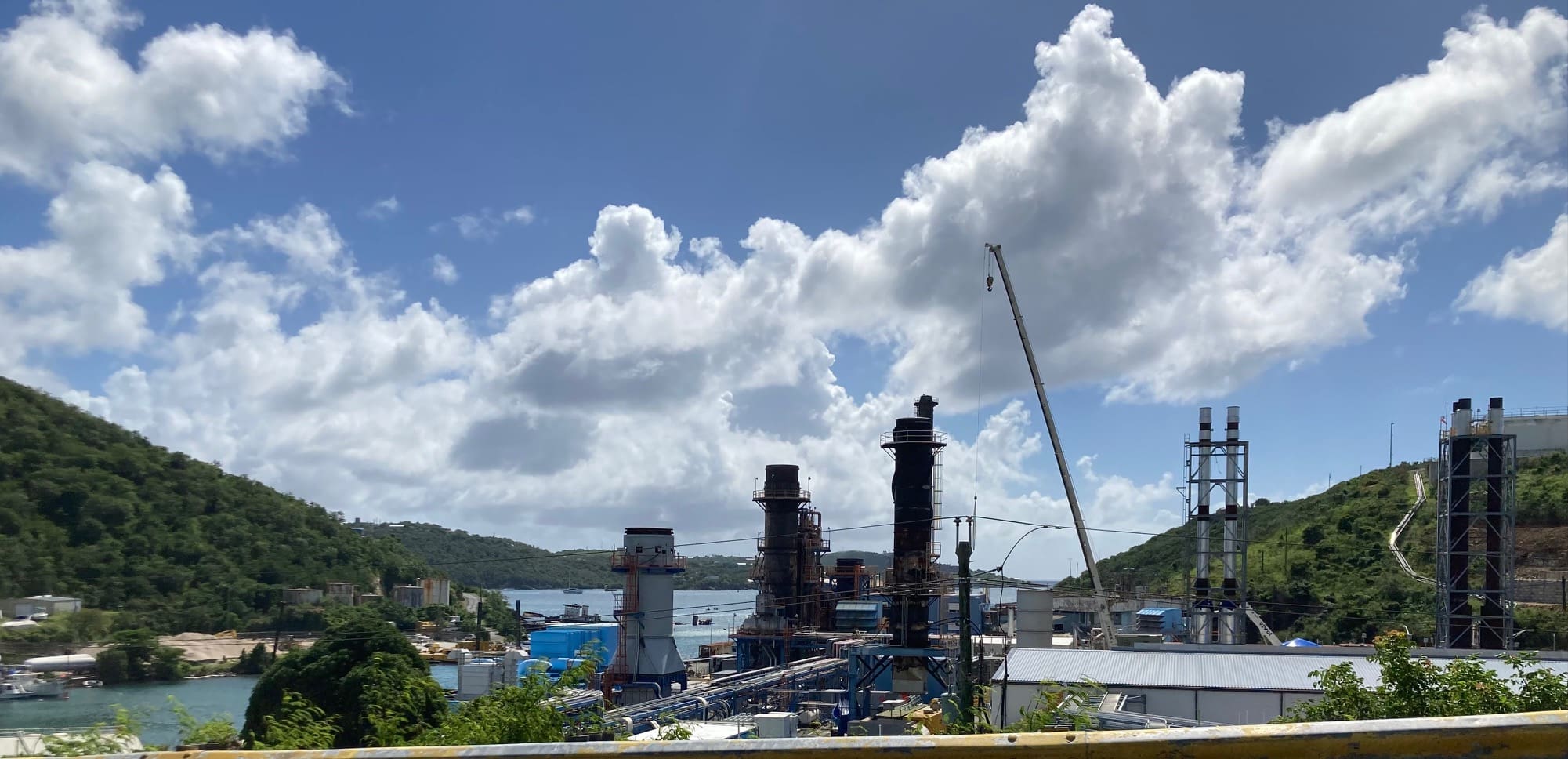 With propane scheduled to run out on St. Croix Wednesday and on St. Thomas-St. John by the end of the week, the V.I. Water and Power Authority said it's switching to diesel in order to stave off rolling blackouts but will be relying on its older generators to handle the load.
WAPA Executive Director Andy Smith has said the authority already has some diesel stores on hand but announced Tuesday that another shipment is expected on Saturday from supplier Borinken. In the meantime, conversations continue with both the authority's primary propane supplier Vitol, and potential alternate suppliers, though no resolution or new arrangement has been finalized since Vitol announced earlier this month that it was suspending deliveries.
"Due to the shift of operations to 100 percent diesel, there will be sole reliance on the older generation units, which may result in a reduction in reliability," WAPA said in its Tuesday press release. "The Aggrekos and Wartsilas, the newer generators, will not be in operation due to their need for propane. As the older generation units in operation are overdue for maintenance, this may add to its unreliability upon the transition."
Speaking to the Source Tuesday, WAPA's Corporate Communications Director Shanell Petersen said the authority is working on a strategy that would prioritize more vulnerable communities — among them hospitals and senior citizen homes — should the older units cause issues.
WAPA announced mid-month that Vitol had declared its intentions to suspend deliveries but explained that it wasn't because the authority was behind on its bills. Instead, Smith has said the back and forth between WAPA and Vitol hinges on payment owed for the dual-fuel infrastructure Vitol helped bankroll in 2014 and 2016. The Virgin Islands and Vitol disagree on the total amount owed — Vitol contends over $145 million, of which Smith said WAPA has paid $76 million.
"What we proposed to Vitol is that the Water and Power Authority cannot make the infrastructure payment while its cost of fuel is so high," Smith said during an interview with the Source on Nov. 17. "We're working to fix that, and once we fix that, then we can go out and potentially raise some financing to be able to address the debt. But until we can get to that point organically, we have no ability to do that."
Tuesday, Petersen said the authority is working diligently to return to propane.
Related story:
WAPA Looking at Alternate Suppliers, Working Toward Resolution as Vitol Threatens Propane Supply