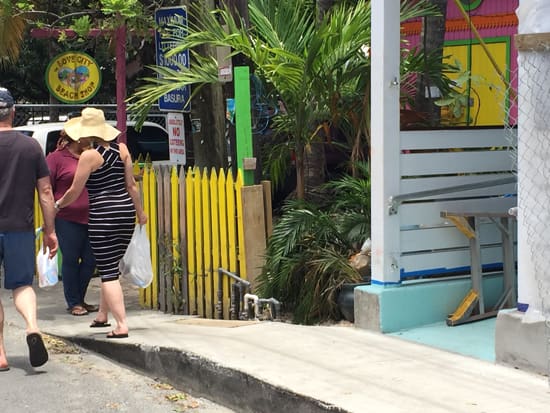 CRUZ BAY — The owners of the The Longboard restaurant in downtown Cruz Bay optimistically projected an April 6 opening for the new establishment in the former Joe's Diner on King's Street, also known as Route 105, but final inspections forced a change in schedule, as usual.
Although inspectors consider WAPA water already tested and pre-approved, the water from a privately-installed filtration system must be professionally tested as part of an inspection. Hence, the owners decided to remove the filtration system to speed the process of being approved for opening, according to sidewalk superintendents.
And, speaking of sidewalks, a major summit is in the works to consider the height of the new sidewalk installed in front of The Longboard. Taxi operators reportedly have complained to island officials that the curb is damaging tires on large vehicles trying to get past illegally parked vehicles on the other side of the road.