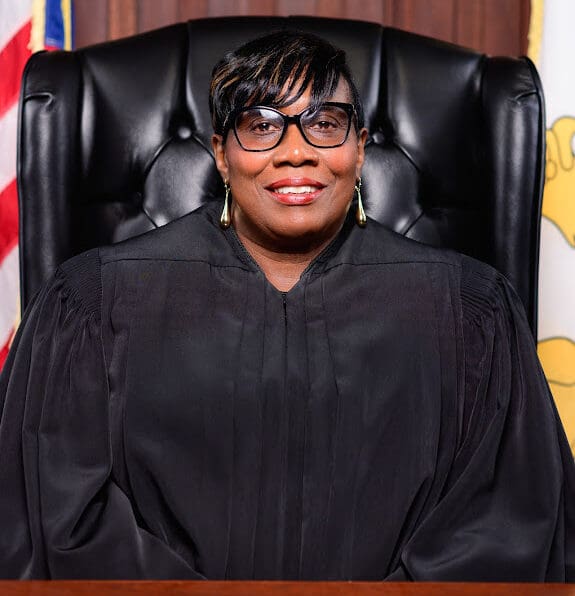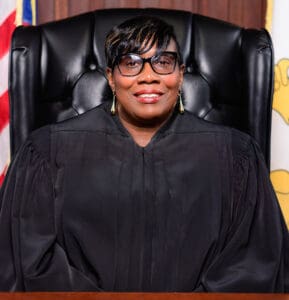 Judge Debra S. Watlington has been designated the presiding judge of the Superior Court in the U.S. Virgin Islands, Administrator of Courts Regina Petersen announced on Monday.
"She is only the second woman in the history of the Virgin Islands to preside over the Superior Court of the Virgin Islands," and the first since the court transitioned from the Territorial Court system in 2004, Gov. Albert Bryan Jr. said Monday during his weekly press briefing at Government House on St. Croix.
Associate Justice Maria Cabret, who today serves on the Supreme Court of the U.S. Virgin Islands, was nominated to the position of presiding judge of the then Territorial Court by Gov. Charles Turnbull in 1999 and confirmed by the 23rd Legislature in 2000, becoming the first woman, the first Crucian, and the first woman of Puerto Rican descent in that position, according to the Supreme Court website.
Watlington, a St. Thomas native, succeeds Judge Harold Willocks, who has served as presiding judge for three years out of the district of St. Croix, the release stated. Watlington's term also is for three years.
"I'm honored to serve as presiding judge of the Superior Court of the Virgin Islands, and I look forward to working and collaborating with the Judiciary's team to achieve wonderful things in the administration of justice," Watlington said. "While it's not going to be easy, I'm hopeful that with tenacity, it will all be worth it."
The selection of presiding judge is made in order of seniority, based upon continuous length of service as a judge on the Superior Court and the judicial officer's willingness to serve in this leadership capacity, according to the release.
Watlington was first nominated by Gov. John de Jongh Jr. to serve a six-year term as a judge of the Superior Court in 2012 and confirmed by the 29th Legislature. In 2018, she was renominated to serve a second six-year term by Bryan, and confirmed by the 32nd Legislature.
Watlington is a graduate of the Ivanna Eudora Kean High School. She obtained a bachelor's degree in Urban and Metropolitan Studies from Michigan State University, before earning her Juris Doctor from Howard University Law School. Upon graduation, she served as law clerk to former Presiding Judge Verne A. Hodge.
Following her admission to the practice of law in the Virgin Islands, Watlington served as legal counsel for the V.I. Housing Authority before joining the Office of the Territorial Public Defender, where she served for 13 years. She became the chief public defender in 2010 and served in that position for three years until her elevation to the Superior Court bench.