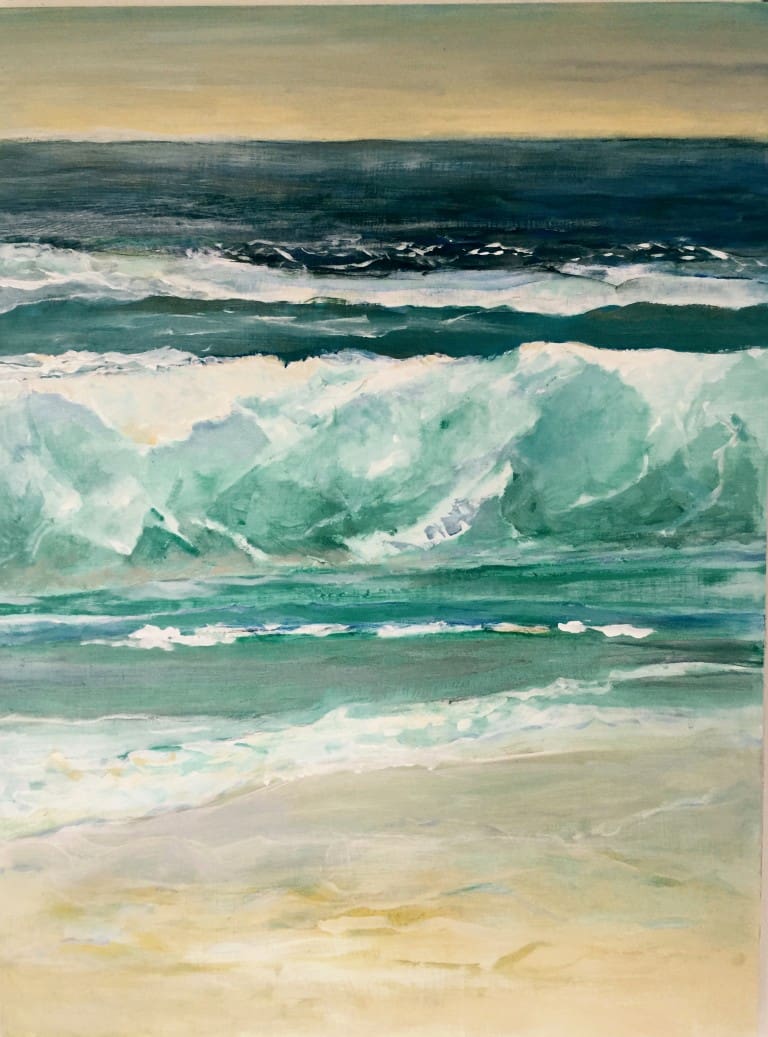 St. John Tradewinds
The works of St. John artists Larry Lipsky and Ayn Riehle will be featured on Friday, February 5, from 5 to 8 p.m. at Bajo el Sol art gallery's February opening.
Lipsky, a resident of the Virgin Islands for more than 30 years, creates what he calls "geo-kinetic sculptures."
"My work involves the viewer in the movement of both the art piece and the viewer's changing perspective," Lipsky said. "Future explorations envision faces and figures pursuing random penjulic movement in models of deterministic chaos."
Riehle, a painter who focuses on water-based mediums, is currently working on wave patterns as well as a more abstract approach.
"The abstract series is dealing with more geometric and also a very free, non-subject-matter kind of work," said Riehle. "At the opening, I'll have small work and big work, with some of the wave patterns and some of the soft geometrics."
The works of both artists will be featured at the gallery throughout the month of February. Lipsky and Riehle will be on hand to greet guests at the Feb. 5 opening as David Laabs entertains on the classical guitar. Italian wines will be served courtesy of AB Cellars, and light refreshments will be served as well. Bajo el Sol is located at Mongoose Junction. For more information on the gallery, visit www.bajoelsolgallery.com.