By: Eliza Magro
Jerry Smith, also known as "Dreamweaver" has earned his living for years by weaving coconut palm fronds into useful and decorative pieces.
Smith, originally from Chicago, first came to St. John 16 years ago, when he sailed from Puerto Rico, where he first learned to weave. The artisan lived in Coral Bay in the early 90s for several years, and has lived on his 32-foot sailboat for 20 years.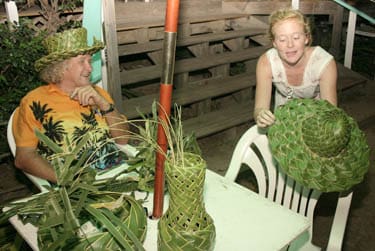 Smith now lives on Islamorada, one of the Florida Keys, and was back in Coral Bay for a week, visiting old friends and sharing his work with locals and tourists.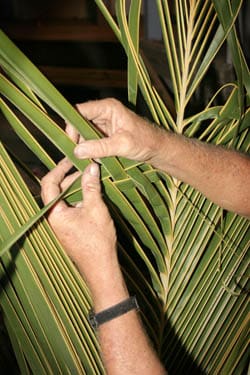 "I just sit here and weave, when I want," Smith said. "These weaved products are satisfying to all. Coconut palm plant comes from the tree of life."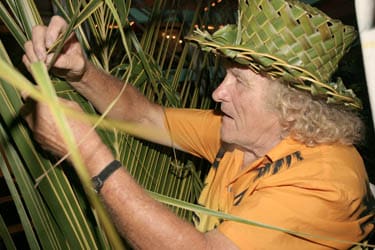 "The coconut tree is a beautiful happy tree — it's alive," Smith continued. "Weaving is a form of communicating with the plant, which is like communicating with any form."