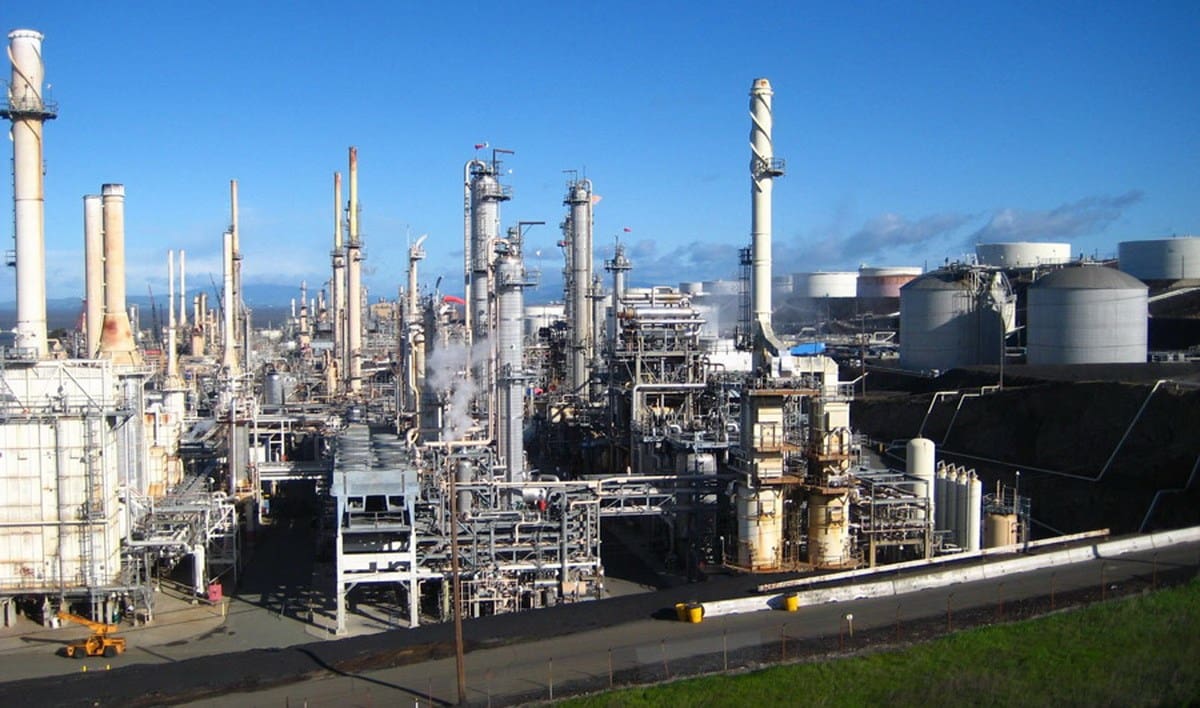 U.S. Magistrate Judge Emile Henderson III has ruled that West Indies Petroleum Limited will be included as a defendant in the long-running consent decree governing the former Hovensa oil refinery on St. Croix — despite the company's objection that it doesn't own the business that it purchased at a highly publicized bankruptcy auction in December 2021.
West Indies Petroleum on Thursday filed objections to Henderson's order, which was issued on Sept. 21 in V.I. District Court, asking for it to be vacated, or for an evidentiary hearing to be held.
The Jamaica-based company was declared the winner of the 2021 bankruptcy auction for Limetree Bay Refinery along with Port Hamilton Refining and Transportation, paying $62 million for the former Hovensa property. In January 2022, WIPL executives issued a statement saying they would be good stewards of the facility.
In fact, the bankruptcy auction had concluded in November 2021 and St. Croix Energy declared the winner when WIPL asked for bidding to be reopened because it had been unable to participate due to a serious medical emergency that required its CEO Charles Chambers to undergo open-heart surgery. Chief Judge David R. Jones of the U.S. District and Bankruptcy Court for the Southern District of Texas granted that request at a hearing the following month, and WIPL went on to win the auction.
Then, in a bizarre about-face in June 2022, WIPL said in an emailed press statement that it did not have a stake in, nor did it purchase, the refinery. Contrary to court documents declaring WIPL as the winning bidder along with PHRT, and its own press release declaring the same, the company said it was merely a participant in the early bidding process but did not pursue the initiative for legal reasons.
The sale, which was finalized on Jan. 18, 2022, was widely reported in the media, including by news outlets such as the Wall Street Journal, Bloomberg, the Washington Post, and Reuters.
WIPL, however, maintains that it is not on the deed — PHRT is — and has no responsibility for the property. Simply put, it says it never "had the keys to the refinery," nor does it or its members control PHRT.
Henderson, however, disagreed, noting in his order that WIPL CEO Chambers testified at the sale hearing in December 2021 that the company provided approximately 70 percent of the $62 million purchase price, and that both WIPL and PHRT — a Virgin Islands LLP formed by WIPL — were defined as the "Purchaser" in the sale order issued by the bankruptcy court. Additionally, the Asset Purchase Agreement listed both as the purchaser, as did a liquidation plan that Limetree Bay Services filed in March 2022.
The sale order also required the purchaser to become a party to the modified consent decree in the United States v. Hovensa action, and to the Joint Stipulation in the United States v. Limetree Bay Refinery action, Henderson wrote in his order.
"The Sale Order contemplated that both entities would, as parties to the consent decree, be responsible for ensuring that any restart to the refinery would protect public health and safety. That WIPL chose not to become a party to the property deed did not change that requirement," he said.
According to Henderson's order, the United States "asked PHRT and WIPL to provide certain corporate documents, such as their formation documents, ownership structure, subsidiaries, officers, and investors, which neither entity did."
Henderson questioned just what WIPL's role is. "The Court finds it difficult to believe that WIPL investors provided over $40 million to purchase the refinery assets but have no other stake (such as any liens) in those assets and that WIPL has disappeared from the picture after contributing its largesse to reopen the bid and pay the lion's share of the purchase price," the judge wrote.
"This question is relevant, particularly given WIPL's and PHRT's demurring in early 2022 when the United States asked them for pertinent corporation documents explaining the relationship between the two entities, any contracts or agreements between them, and the financial viability of PHRT, so as to actually understand their position at that time that WIPL had no interest in the refinery and the United States should look only to PHRT," said Henderson.
Additionally, Port Hamilton Refining and Transportation has argued that while it agreed to be a party to the consent decree, it is not a party defendant — an assertion that Henderson found absurd and denied in his order.
"… PHRT does not explain a critical point: how it could become some sort of freestanding 'party' subject to the consent decree but unattached to either side of the 'v.' in this litigation as neither a plaintiff nor a defendant," Henderson wrote.
The consent decree — enacted in 2011 to resolve the government's Clean Air Act claims against Hovensa, which in 2015 declared bankruptcy — requires the refinery owner/operator to, among other things, reduce nitrogen oxide emissions, reduce sulfur dioxide emissions, comply with regulations with respect to the Catalyst Regenerator, reduce the sulfur content of combusted fuel oil, monitor the air, and improve flaring devices.
Separately, West Indies Petroleum USVI Ltd., LLC appeared in August before the V.I. Economic Development Commission with a plan to start refueling ships, or bunkering, from the St. Croix refinery, transporting fuel to St. Thomas where hundreds of cruise ships dock every month.
The Jamaica-based company is applying for category three EDC tax benefits to operate a bunker service, first on St. Thomas and eventually on St. Croix. West Indies will invest $100,000 in capital improvements and provide benefits, including insurance and a retirement plan for its V.I. employees, according to the presentation.
WIP's plan is to barge fuel from St. Croix to St. Thomas and service vessels that otherwise would refuel in Jamaica, the Bahamas, Puerto Rico, Colombia, Suriname or Trinidad and Tobago, it said. West Indies officials said they have talked to all 23 cruise lines that call at USVI ports about their plan and the companies are "excited."
Tarik Felix, a director with West Indies Petroleum, gave a brief history of the company. Founded in 2013 in Jamaica, it grew from one vessel and eight employees into a "regional player." Currently, the company employs 120 staff and has six vessels and a storage facility for one million barrels of fuel, he said. If EDC benefits are approved, one barge will be deployed to St. Thomas and 10 employees will be hired in the Virgin Islands, Felix said.
WIP again denied ownership or a stake in the purchase of Limetree Bay Refinery at the hearing. Mark Croskery, acquisition and business development for WIP, said the company had submitted a bid but later withdrew it.
The company said it has no financial interest in either Ocean Point Terminals (formerly Limetree Bay Terminals), which owns the fuel storage facility, nor PHRT, and that WIP only has a contract for fuel.