Three days of food, wine, and rum events will begin Friday — a partnership of the Virgin Islands Government, Visit Loudoun from Loudoun County, Virginia, and the Caribbean Food Network, USVI.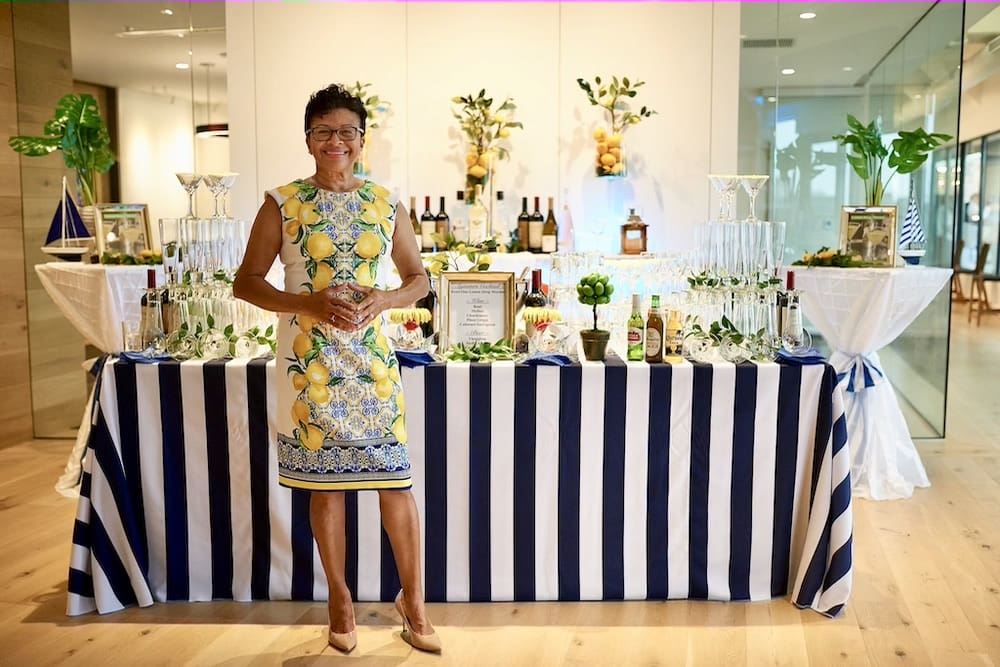 According to a news release from Jessica Cuyler, executive producer of CFN, the three-way partnership hopes to expand culinary tourism between the territory and the Washington, D.C., Maryland, and Virginia areas. To promote trade and commerce, government representatives will meet with the off-island visitors over the weekend.
Where Wine Meets Rum will be kicked off with a media briefing at Government House Friday morning and continue at the Parrotfish Restaurant on Strand Street from 5:30 to 7:30 p.m. on Friday for a meet-and-greet with representatives from Visit Loudoun, Virginia, and others in the hospitality industry. Parrotfish owner/chef Charles Mereday will prepare appetizers and complimentary drinks made with Cruzan Rum. International recording artist Tracy Hamlin from Loudoun County will offer her own style of music. The event is free, but reservations are necessary from carribeanfoodnetworktv.com/tasters. Space is limited.
Saturday night, a culinary tasting with wine, rum, and music will again feature Hamlin at the Galleon restaurant. Mereday will prepare gourmet samplings with internationally known chef Javier Loayza from noon to 3 p.m. Loayza represents the Metropolitan Culinary Arts Institute and Cookology, owned by Maria Topsides. Special guests include Hamlin, who is also the board chair of Visit Loudoun, Carolyn E. Howell of Events USA, and Kindra Dionne, founder, and owner of Fifty Leven Wines. Dionne is the only African American winemaker among Loudoun County's more than 45 wineries. She will pour from her collection and discuss wine.
Tickets are $25 and sold on a first-come-first-served basis at www.carribeanfoodnetworktv.com/tasters.
The Sunday event will feature a concert with Charu Suri, jazz pianist, and recording artist Jim Kimo West from 3 to 5 p.m. at the Caribbean Museum Center for the Arts. Cuyler said it is a trade and commerce delegation event. Visit Loudoun wine and culinary representatives will participate with St. Croix Culinary and Best Rum Concert series. There will be food available for purchase and a cash bar. Tickets are $20 and can be reserved at www.cmcarts.org/event-details/jim-kimo-west.
"We are super excited to host The Pairing – Where Wine Meets Rum." This culinary experience is a one-of-a-kind collaboration between two U.S. destinations — one in the Caribbean and one on the mainland — to showcase each destination's best in culinary, wine, and rum offerings. We hope to create a beautiful relationship with people traveling to the Caribbean in the winter for events and from the Caribbean to D.C. in the summer for culinary events and to promote trade and commerce," Cuyler said.
The events will showcase the latest CFN Taste of the Virgin Islands television series and celebrate the long-standing collaboration with Taste of St. Croix, Cuyler said.
CFN can be viewed on Apple TV, Android TV, Amazon Fire TV, ROKU, Time Warner Cable, and FIOS via Tempo TV and Bloomberg affiliate WSTX Bloomberg radio.