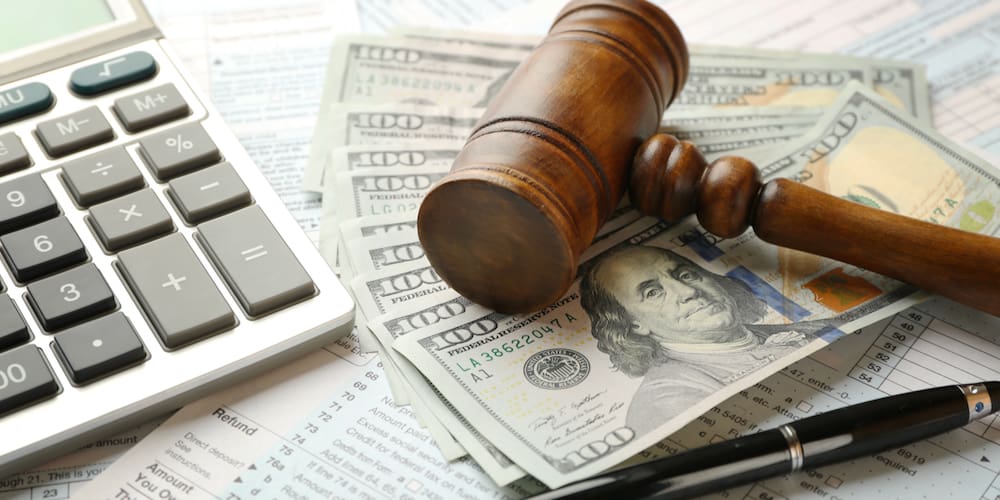 The Florida businesswoman accused of defrauding tax clients she worked with in the U.S. Virgin Islands has been granted additional time to face trial by a federal judge. Chief District Court Judge Robert Molloy granted a motion filed by both defendant Alexandra Smyth and prosecutors from the U.S. Attorney's Office for a trial delay.
Smyth, the former proprietor of Perfect Balance tax services on St. Thomas, was originally accused of diverting $25,000 given to her by two clients to cover their tax bills in a 19-count indictment filed in October 2021. She was arrested in Florida on Feb. 27 and extradited to the territory.
According to details contained in the indictment, the defendant told clients she would handle their remittance payments to the Internal Revenue Service but instead used the money for personal expenses.
Then, in March, authorities said a third former client came forward with allegations of fraud committed by Smyth causing them a financial loss. So far, no additional charges have been added to the case but federal prosecutors say they're looking into those claims.
A trial was first set for April 25 and later rescheduled for June 6. On May 23, both legal teams asked the court for more time, citing the new accusations and claims by the defense over the amount of financial damage Smyth could be held liable for.
The chief prosecutor also told the court that both sides are still open to reaching a plea agreement. A possible factor in any agreement may come from defense attorney Joseph DiRuzzo III. As part of the discovery process, DiRuzzo is collecting documents and evidence that he hopes will prove his client did not cause the amount of financial damage her former clients allege, she said.
"… Such a continuance is necessary in order for defense counsel to collect, organize, and submit documentation related to the loss amount, and for the United States to then review and verify the same," Delia Smith said. "… the United States seeks an additional extension of all deadlines in this case by another two months," said U.S. Attorney Delia Smith in the joint motion filed on May 23.
That same day Molloy set a new trial date for Sept. 6. U.S. Magistrate Ruth Miller has been directed to respond to the arguments laid out in the motions filed in the case against Smyth.
The defendant is currently free on pre-trial release.