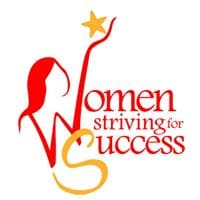 Women Striving for Success (WSFS) is planning new events and programs after a two-year hiatus. It is growing both locally and globally. After the impact of what everyone faced during COVID, WSFS has been meeting to develop new programs, workshops and events – both in person and virtual – to continue to provide a forum for the women in USVI communities to network and advance personally and professionally.
Women Striving for Success will be hosting its first event and an upcoming membership drive with a date to be determined soon. There are new levels being offered for the individual membership, and the organization is adding meeting sponsorship packages, which allows WSFS to continue to offer informative and valuable programs to its members, business partners and nonmembers in St. Thomas/ STJ and St. Croix communities.
Women Striving for Success's annual conference corporate sponsorship is still available so the organization can continue to host and provide a platform bringing together women entrepreneurs, young entrepreneurs, and private and government agencies.
The organization also has a new number and it encourages people to call to learn more about the WSFS and how they can become a member. For more information, call 725-WSFS (474-9737).
Founded in 2012 as a grassroots movement by Janette Millin Young, WSFS has grown to a successful and widely recognized 501(c)(3) in the USVI. With a new board in place, Young is now the president emeritus of Women Striving for Success with these board members:
President – Robin Block-Taylor, VIYA – St. Croix
Board Secretary – Vacant Position
Treasurer – Charles Irons, IGY Marinas – St. Thomas
Financial Secretary – Ann-Marie Hammond, Concessions International – Off Island
Marketing Director – Evannie Jeremiah, UVI – St. Croix
Event Planning Director – Charlene Brown-Reid, First Bank – St. Thomas
Membership Director – Darlene E. Hill, Business Owner – Off Island
WSFS invites and encourages everyone to come out, tune in and meet the board, become a member or volunteer.
www.womenstrivingforsuccess.org
TO ENCOURAGE ● TO MOTIVATE ● TO INSPIRE