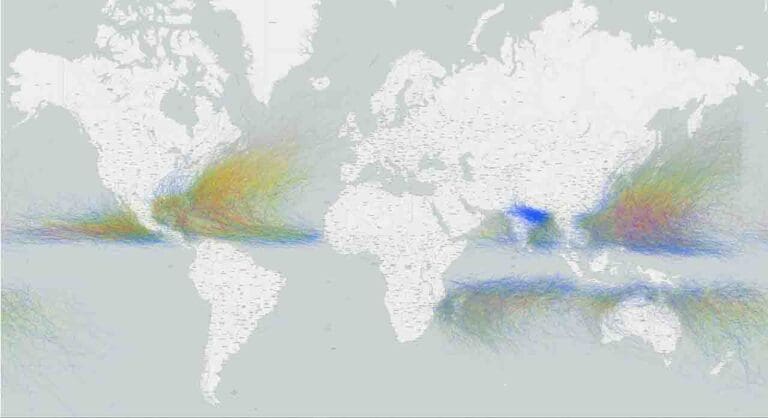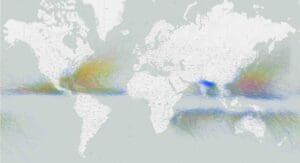 The Caribbean should brace for an active hurricane season, forecasters reported Thursday.
It will be another above average Atlantic hurricane season with 19 named storms — nine of which becoming hurricanes and four developing into major hurricanes, according to the report from Colorado State University's Tropical Meteorology Project.
"We anticipate an above-average probability for major hurricanes making landfall along the continental United States coastline and in the Caribbean," the researchers reported. Sea surface temperatures across the eastern and central tropical Atlantic are currently near average, they said, while Caribbean and subtropical Atlantic sea surface temperatures are warmer than normal.
Last year, the same region saw 21 named storms forming – the third most on record – with seven becoming hurricanes and four reaching major hurricane strength.
[adrotate group="6"]
The average is based on storm activity from 1991 to 2020. In that period, the season averaged 14.4 named storms a year, 7.2 becoming hurricanes, and 3.2 becoming major hurricanes.
"The Atlantic had three quiet hurricane seasons from 2013 to 2015, followed by six above-average seasons in a row from 2016 to 2021, including hyperactive seasons in 2017 and 2020," the researchers wrote in their initial discussions about the 2022 season at the end of 2021.
The Colorado State University meteorology team bases its annual forecasts on 70 years of historical data. This includes factors such as Atlantic sea surface temperatures, sea level pressures, levels of vertical wind shear (the change in wind direction and speed with height), and El Niño (an anomalous warming of waters in the central and eastern tropical Pacific) amongst others.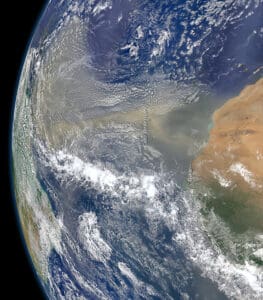 The Saharan dust that blows off Africa and through the Atlantic and Caribbean basin may actually inhibit hurricane formation by blocking sunlight to the sea, thus reducing its temperature, researchers found. "Episodes of dust outbreak are also associated with extremely dry air coming from the Sahara, another factor detrimental to cyclone formation," they reported.
The team's next report is due June 2.