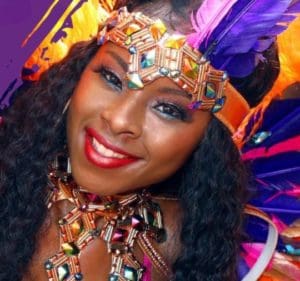 WTJX-TV Channel 12 will air the Carnival VI Parade live at 11 a.m., Saturday, April 30. This year's Carnival theme is "A New Cultural Roogadoo for Carnival 2022."
WTJX's live broadcast will be hosted by Lillian Moolenaar, Andre Douglas, George Silcott Jr. and Shayla Solomon. Though the Carnival Parade will be highly celebrated, especially after the pandemic forced a two-year, in-person Carnival hiatus, one voice and presence that will be sorely missed is that of Addie Ottley who hosted WTJX's coverage of Carnival parades for decades.
"It's hard to imagine a Carnival Parade without our dear friend Addie, and so, we're dedicating our coverage of Carnival VI Parade 2022 to him," said WTJX's CEO Tanya-Marie Singh.
This Saturday, people can view Carnival VI Parade live on WTJX-TV Channel 12 over the air, on Viya cable, on the Dish Network, on the free WTJX app, or by localizing WTJX on the PBS Video app, available on iOS, Android, Roku, Apple TV, Amazon Fire TV, Android TV, Samsung Smart TV, Chromecast, VIZIO and www.wtjx.org