Above: Eighth grade students control the WTJX TV-Channel 12 cameras on the Winston B. Wells ball field. All photos courtesy of Perdita Stapleton.
WTJX TV-Channel 12 visited the Julius E .Sprauve School (JESS) on February 14th with a mission. It's continued goal is to introduce students of the Virgin Islands to the Communications field. They have been visiting schools all over the U.S. Virgin Islands demonstrating and providing hands-on experience for students.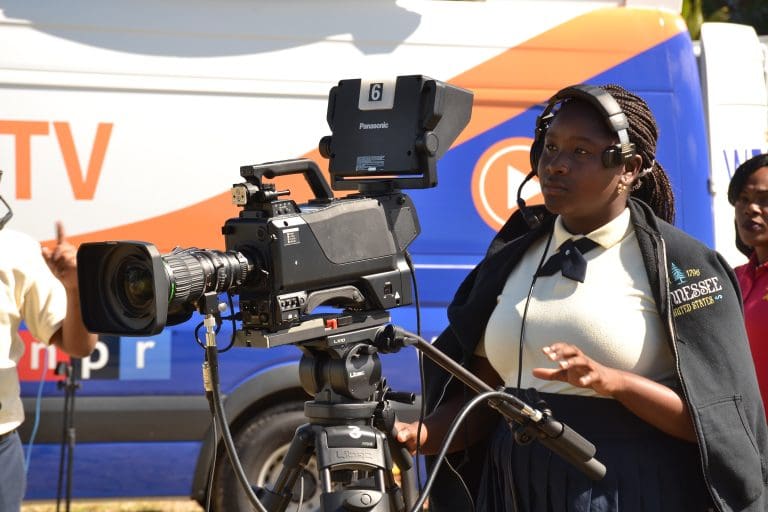 Led by Production Supervisor Ogami Wilson, the team travels with a Hi-Tech (HD) Production van.  It is equipped with a satellite which enables production and film making from any field location.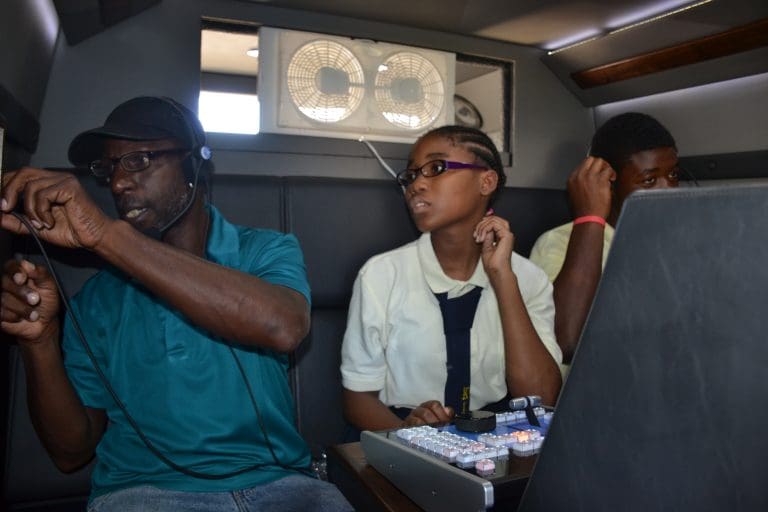 They taught the JESS students how to use film cameras, keyboards, replay machines, audio boards, some technical directing and finally the production of a piece of film.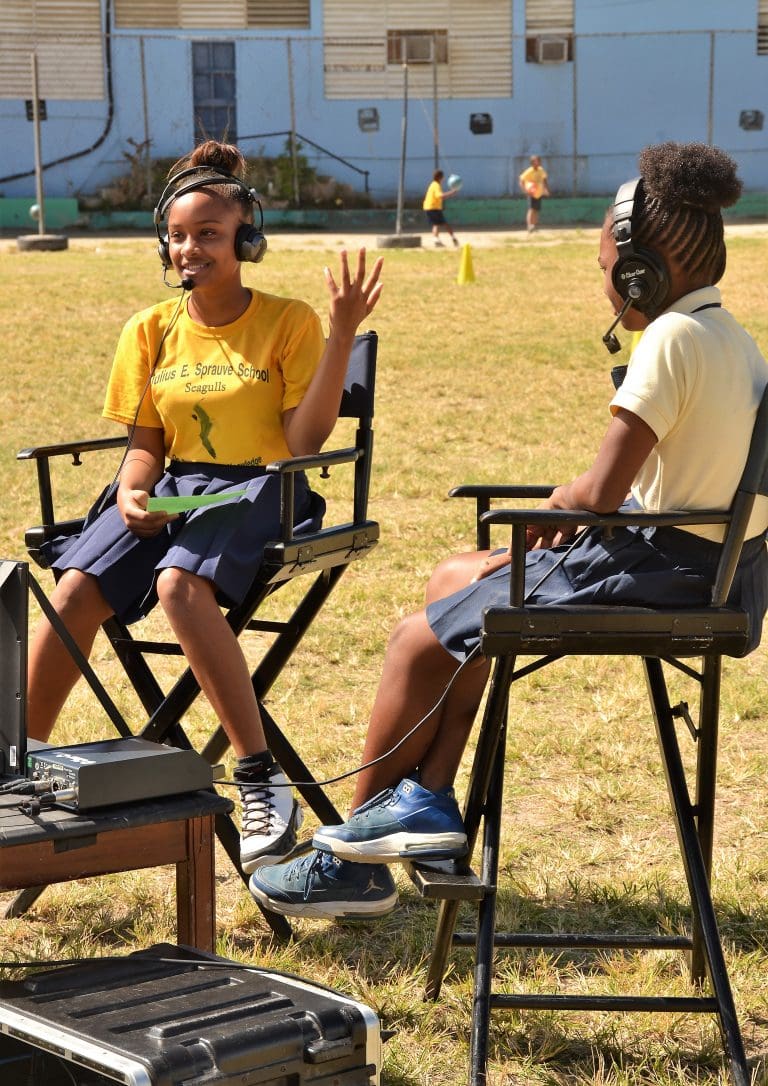 The WTJX mobile broadcasting van also visited the Gifft Hill School. Several students worked with the three different cameras while other students acted as hosts, guests, producer and tech board supervisor.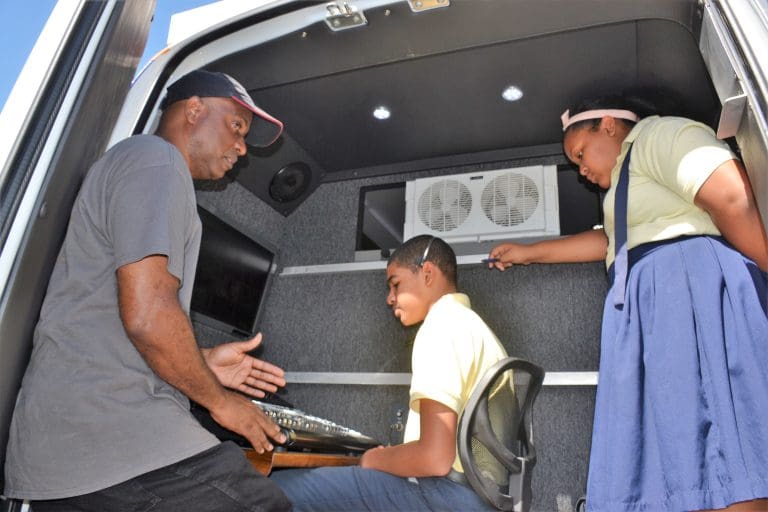 The film that the JESS students produced may be scheduled to broadcast on WTJX-Channel 12.