The 17th Annual Commodore's Cup Regatta was held on Saturday the 7th and Sunday the 8th of May. This regatta was sponsored by Budget Marine and is to the benefit of the St. John Kids and the Sea (KATS). The event was hosted by the St. John, Nauti and Coral Bay Yacht clubs. Also contributing to the regatta were Premier Wines and Spirits and Skinny Legs Bar and Restaurant.
Saturday's racing was fast with winds of 15 to 20 knts. and a mild 2 to 3 foot sea. Sunday's racing was with very light winds of 4 to 8 knts and relatively no seas. A total of 19 boats were entered for the two day event with some boats only able to race for one day. This annual event is held in conjunction with the ever famous Kentucky Derby and the party on Saturday was well attended.
The overall winner of the regatta was determined by a race off of the three class winners in a Laser race. The ultimate winner of this race off and therefore the overall winner of the 2016 Commodore's Cup was Doug McLean in his Pearson 24 sloop.
See all race results below photos.
[adrotate group="6"]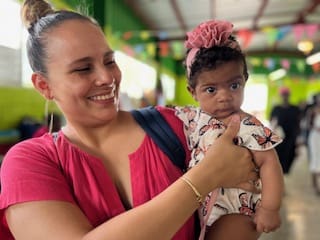 Commodore's Cup 2016 – May 7 and 8, 2016
Order of Finish
Racing Class A
White Album – Pearson 24 – Doug McLean
Reality Switch – Cal 27 – Jim Donovan
Zephyr – Pearson 30 – Bear and Lora
Sea Angel – 23′ Glander Bay – Nick Little
O'dege – Camper Nicholson 32 – Sara O'Neill
Runaway – Tartan 33 – Doug Weaver
Southern Breeze – Southern Cross 28 – Steve Bond
Gazzel – Hunter 34 – Mike Mischler
Currently Aweigh – Benetau 40 – Eric Eyler
Vagabond – Stickler 28 – Rob Johanson
Terra Nova – S & S Alpa 42 – Tom Rowinson
Racing Class B
KATS IC-24
Multihull
YeeHaw – Nacra 5.8 – Leo Perez
Attention – Nacra 5.2 – Matt Gyuraki
One Day Entries
Beltaine – Mark Grant
Romp – Dax Theis
Wild Ting – Laurence Aqui
Mahiya – Karl Pitlik
Kiote – Capt. Jimmy
Race information and details provided Stephen Hendren, AIA Associate, S/V Painkilla. Photos from race provided by Stephen Hendren and Rebecca Reinbold.