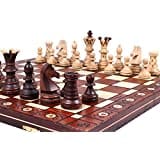 The USVI Chess Federation has announced a return to the board chess tournaments held at Education Connections VI in La Grande Princesse, St. Croix, This past weekend, Dec. 18 and 19, two round robin chess tournaments were conducted. The tournament players included former USVI Chess Olympiad players Michael Smith, Nayan Bansal and David Conhoff, who faced current federation members Colin Heim, Caleb Koziarski and Sasha Sircus.
Michael Smith won the Saturday tournament with 3.5 points; the Sunday tournament was won by Colin Heim with 3 points.
The USVI Chess Federation is grateful to Nayan, David and Michael who contributed to assist these new federation members in that they afforded the unrated players the possibility to obtain a FIDE (World Chess Federation) chess rating. This tournament was well attended and made possible by the generous support of the local community of St. Croix.
The games began at 9 a.m. and did not conclude until 6 p.m. on each day of competition.
The federation is planning future "over the board" chess tournaments in 2022 to grow and enhance the chess community in the territory.
The Virgin Islands Chess Federation hosts weekly chess clubs on Thursdays from 5 – 7 p.m., and chess instruction and open play from 10 – 11:30 a.m. on Saturdays at Education Connections VI.
Thanks also go to Mr. And Mrs. Allen of Education Connections VI for donating the use of the playing venue, Todd Manley and Brant Pell from 40 Eats and Drinks who provided lunch for all participants, and Titan Service Station which provided the ice for our water bottles for the players. James Hoffman donated breakfast and refreshments for all the participants.
The tournament volunteers were USVI Chess Federation officers: President Margaret Murphy, organizer and arbiter; Treasurer Anthony Mongiello, assistant arbiter; and Secretary James Hoffman, ASP (athletic support person).