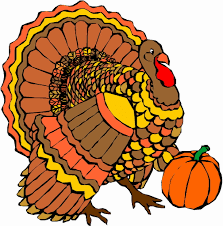 On Wednesday, Dec. 22, The Emerald Gems Foundation founder, native St. Thomian and Milwaukee Bucks assistant general manager Milt Newton and his wife Shalaun Newton hosted the Christmas Turkey Giveaway that provided 425 turkeys territory-wide to non-profit organizations and families in need of a holiday blessing. The Emerald Gems Foundation Inc. collaborated with The Office of Senator Kurt Vialet to distribute 150 turkeys on St. Croix.
Participating organizations included Villa Morales, Genip Gardens Apartments, Bougainvillea Gardens Apartments, Danish Gardens Apartments, Flambouyant Gardens, Catholic Charities of the Virgin Islands, My Brother's Table, Lighthouse Mission, Mission Outreach, The Collective Collaboration Inc., Virgin Islands Housing Authority and the Eddie Ortiz Annual Three Kings Tradition Inc. of Estate Profit. In the St. Thomas/St. John District, The Market, A&R Transportation, Delvin Duggins, Athneil "Bobby" Thomas, Jerain Fleming, Ivan Williams and Kandice Benjamin were instrumental in facilitating the distribution of 275 turkeys.
The Emerald Gems Foundation was started by the Newtons to help inspire and encourage students to learn the benefits of working hard on and off the basketball court. The U.S. Virgin Islands are known as "Emeralds of the Sea," hence the organization's name.
"Many thanks to Mr. and Mrs. Newton for partnering with me on this project. The Christmas Turkey Giveaway was a humbling experience, and I was truly honored to be able to assist those associations that help the neediest population," said Sen. Vialet.