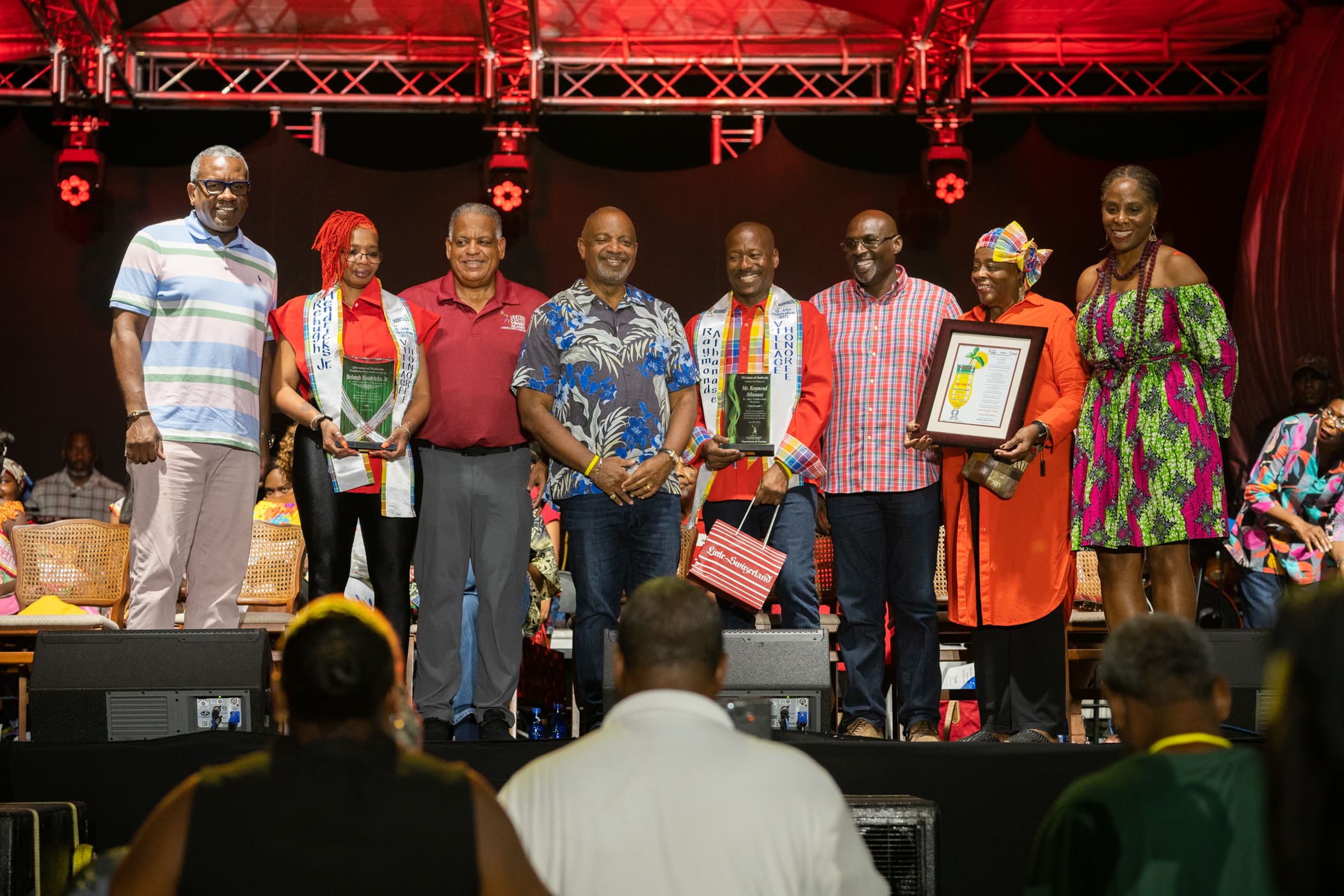 Festival time on St. John shifted into nonstop entertainment on Thursday night with the opening of Drinker's Paradise'Ville — the name of the 2023 St. John Festival Village. Organizers from the Tourism Department's Division of Festivals chose the village name and the honorees in 2022 as they began a full year of planning for the kind of celebration residents and visitors look forward to.
Raymond Athnese and Rehugh Hendricks Jr., operators of the popular booth Drinker's Paradise, were named as the village honorees. Hendrick's sister, Shanelle Hendricks-Jones, accepted the posthumous honor on behalf of her brother, who died in 2018. Presentations of commemorative plaques were made by Tourism Commissioner Joseph Boschulte. Boschulte called Athnese "one of our frontline people in the tourism business and especially here on St. John."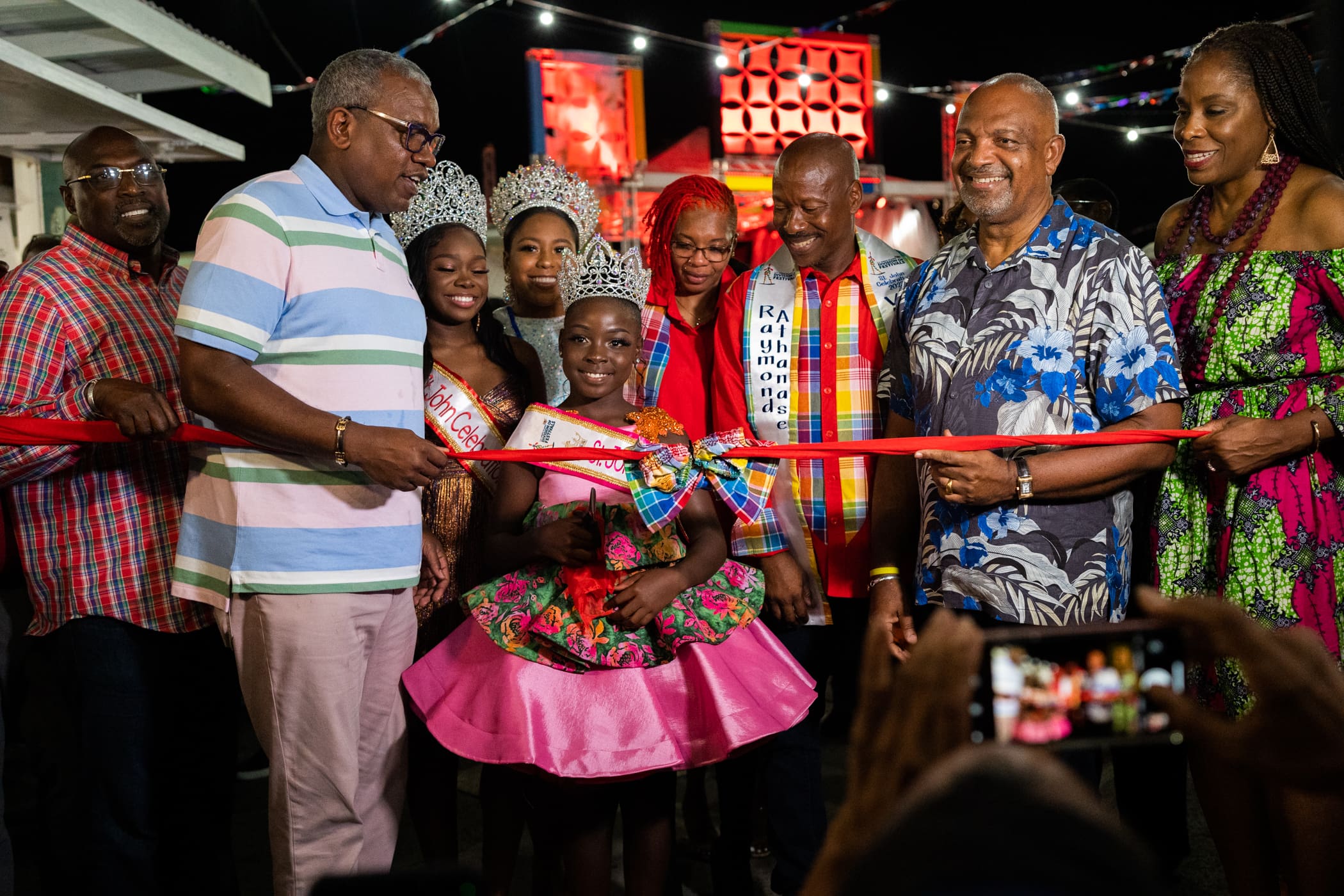 Athnese said he heard about his pending public recognition from Assistant Division of Festivals Director Leona Smith a year ago as the planning for 2023 began. "Leona told me … I said, 'No, don't do that.'
"I don't know if you've ever had an argument with Miss Smith, but she always wins. She said, 'We're going to give you your accolades while you're alive,' " the honoree said with a smile.
Like many families, businesses and organizations over the past six years, the volunteers and entrepreneurs who participate in St. John Festival have had their share of losses. Sunday's Food Fair began with a moment of silence to remember Natalie Thomas, longtime volunteer with the St. John Festival and Cultural Organization. Thomas died unexpectedly on March 16.
Government leaders who spoke at the Thursday night event also urged the community to remember past events that helped to make this year's celebrations meaningful. The 2023 observance of July 3 marks — in the middle of festival season — the 175th anniversary of emancipation from slavery for many Virgin Islanders of African descent.
The commemoration of V.I. Emancipation is being staged on St. Croix, where the Emancipation Proclamation was pronounced by Gov. Peter Von Scholten in 1848. But over the past few years, St. John community members have formed a drama club that performs original Emancipation plays as part of the festival season.
Gov. Albert Bryan Jr. welcomed the village crowd with jovial words, saying he wanted to keep his remarks brief. "I want to fete, just like you," the governor said.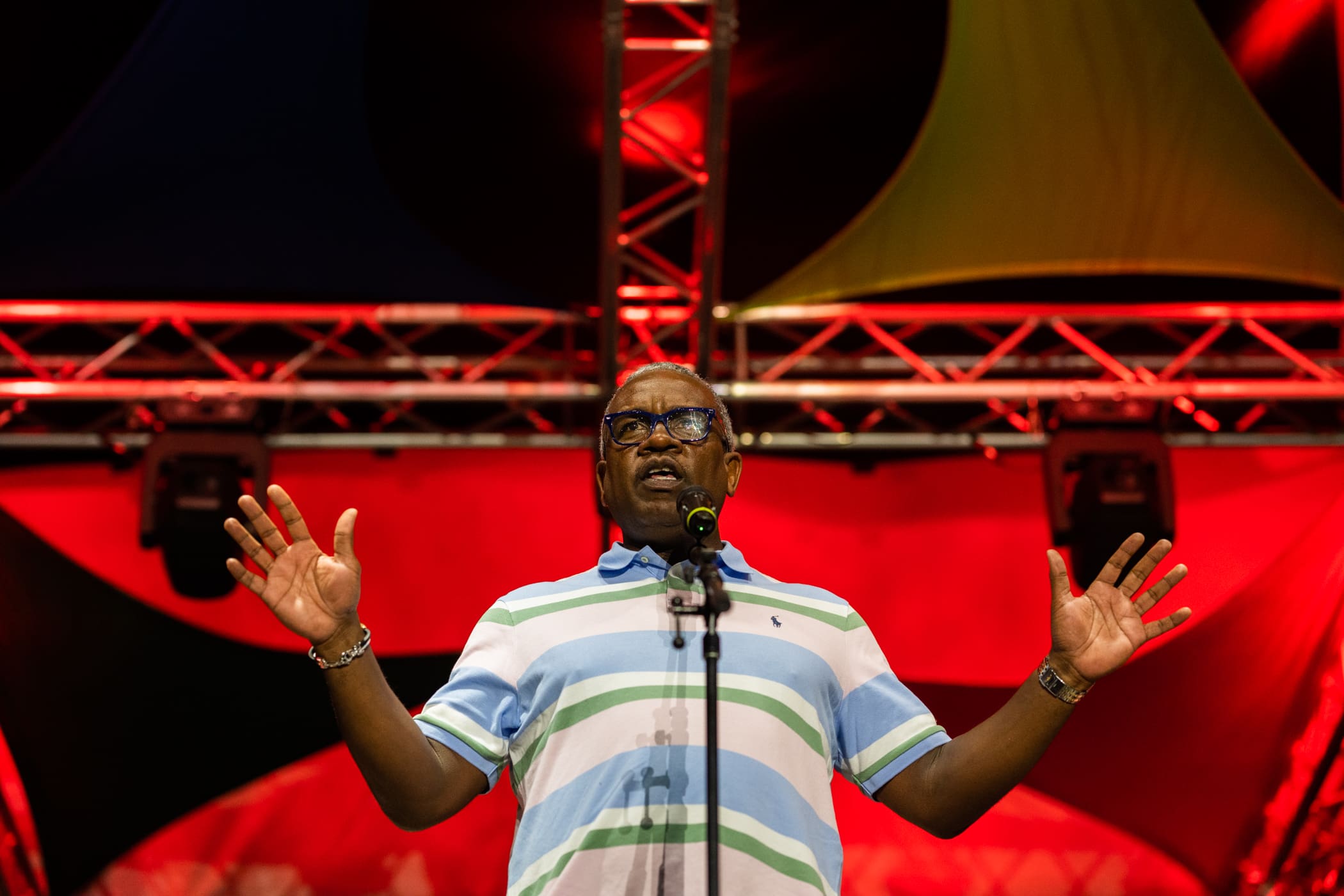 When the remarks were done and the ribbon-cutting formalities had been carried out, Boschulte expressed satisfaction with the rollout of this year's celebration. "We had the COVID pandemic and then this is our second year to hold St. John Festival. But this is the first year where we had a year to plan," the commissioner said.
Boschulte said he expects to see St. Thomians, Crucians and British Virgin Islanders attending Village nights, Emancipation Day events, St. John J'Ouvert, and the Fourth of July Festival Parade over the next several days.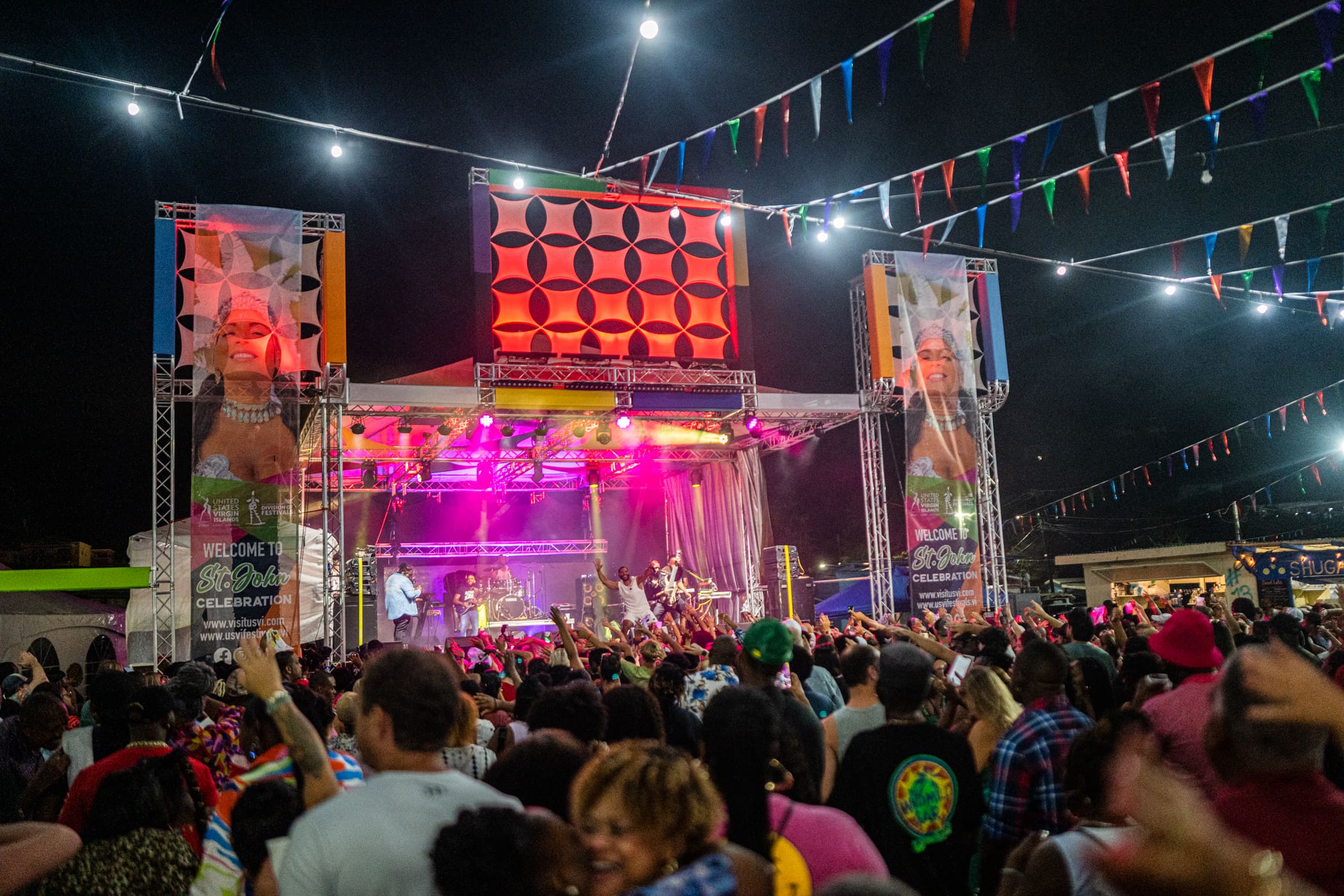 A few moments later, that prediction appeared on target as a boatload of revelers marched up the Loredon Boynes Dock, fresh from St. Thomas, headed to a night of music and fun.