The 26th Annual Mango Melee was deliciously sweet on Sunday as thousands of families gathered for the first in-person event in 2 years since the COVID-19 pandemic began.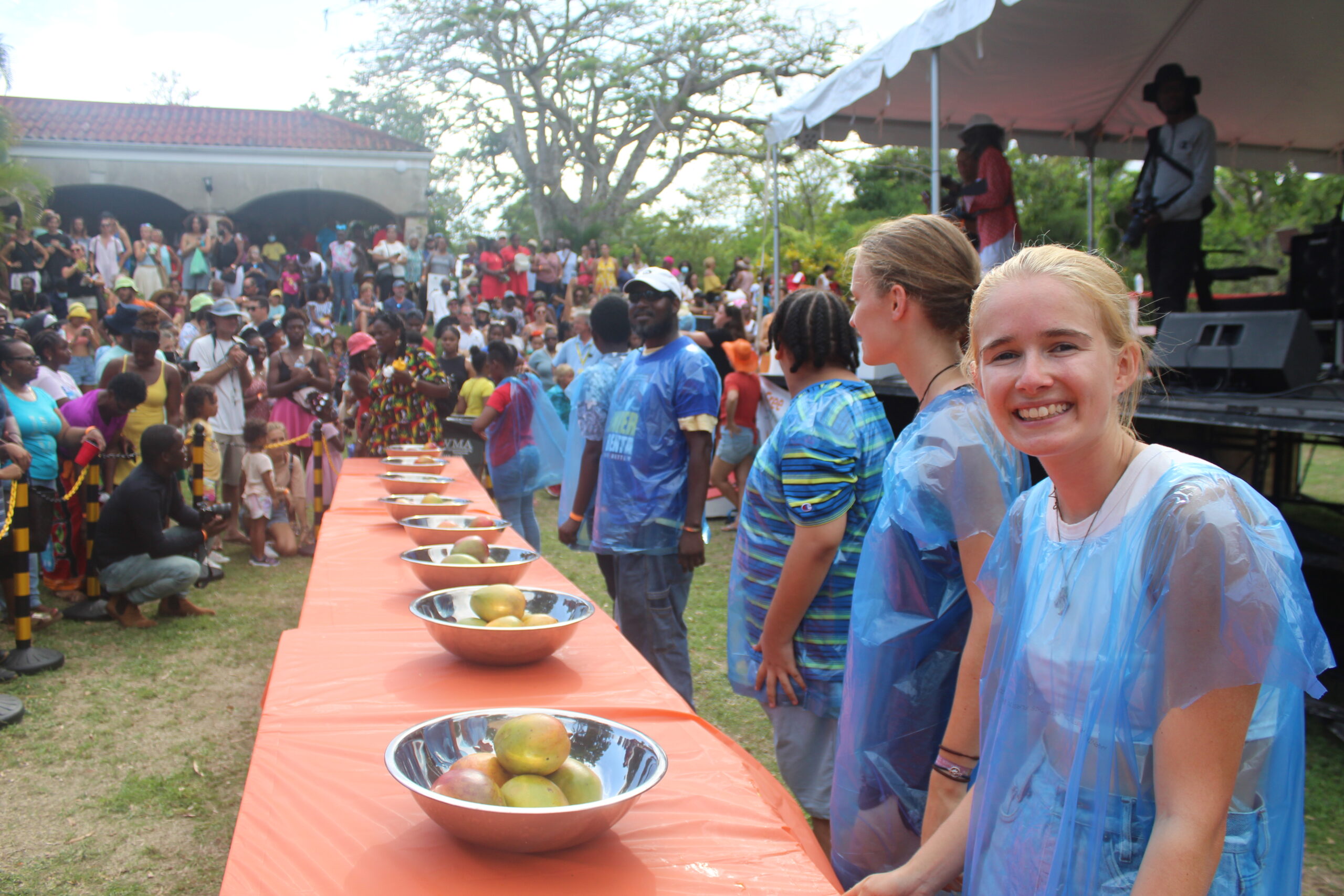 The visibly packed event-gathered attendees dressed in bright and vibrant colors graced the grounds of the St. George Botanical Garden on St. Croix for an afternoon filled with activities for the entire family. Also celebrated during the event was the 50th anniversary of the St. George Village Botanical Garden.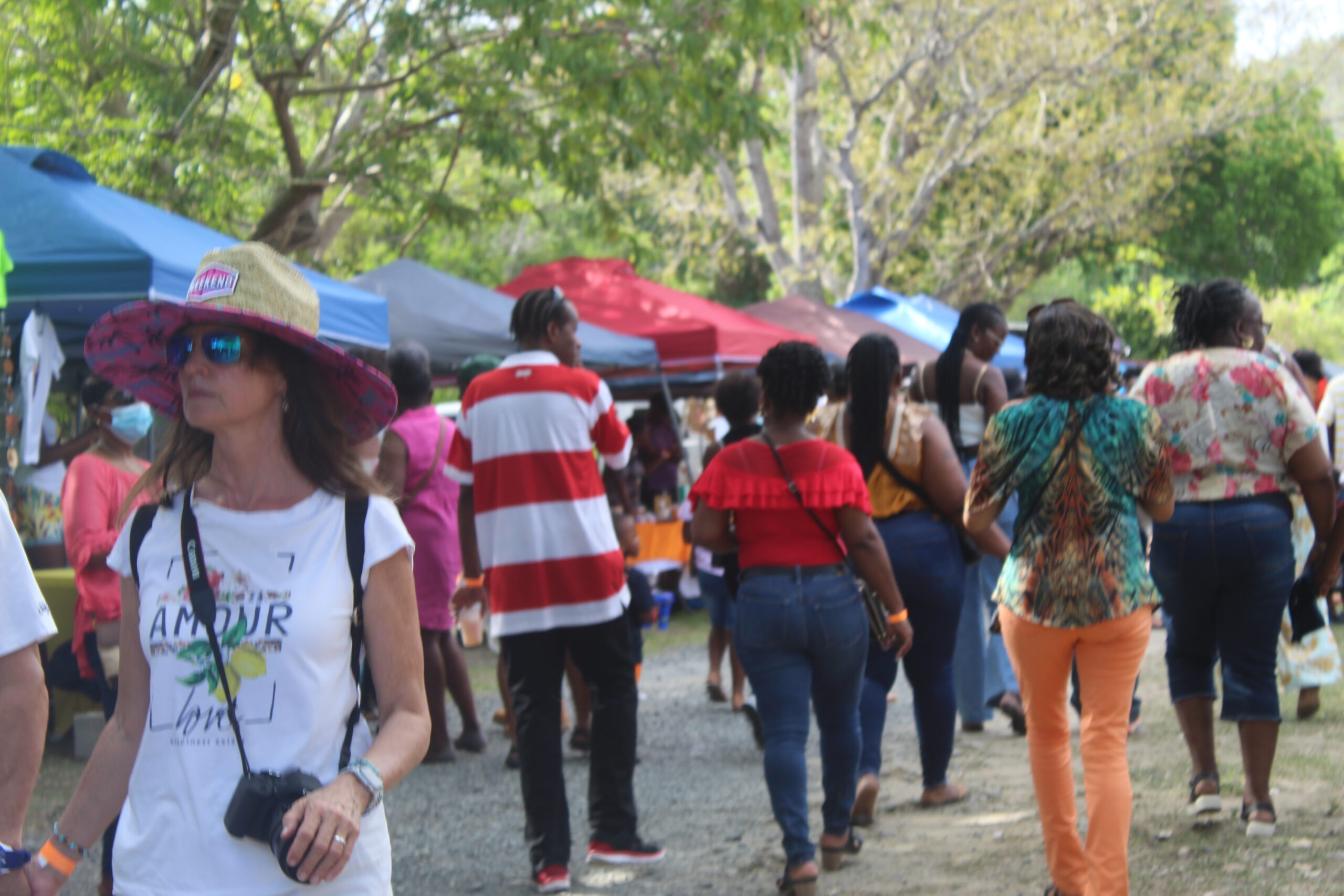 Vendors selling clothing, jewelry, trinkets, delicious local food, and drinks with a few mango themes were busy serving happy customers.
Children enjoyed the puppy kissing booth with the St. Croix Animal Welfare Center, the Children's Museum, arts and crafts with Together as One USVI, sea turtle workshops, games with Friends of the St. Croix East End Marine Park, and more.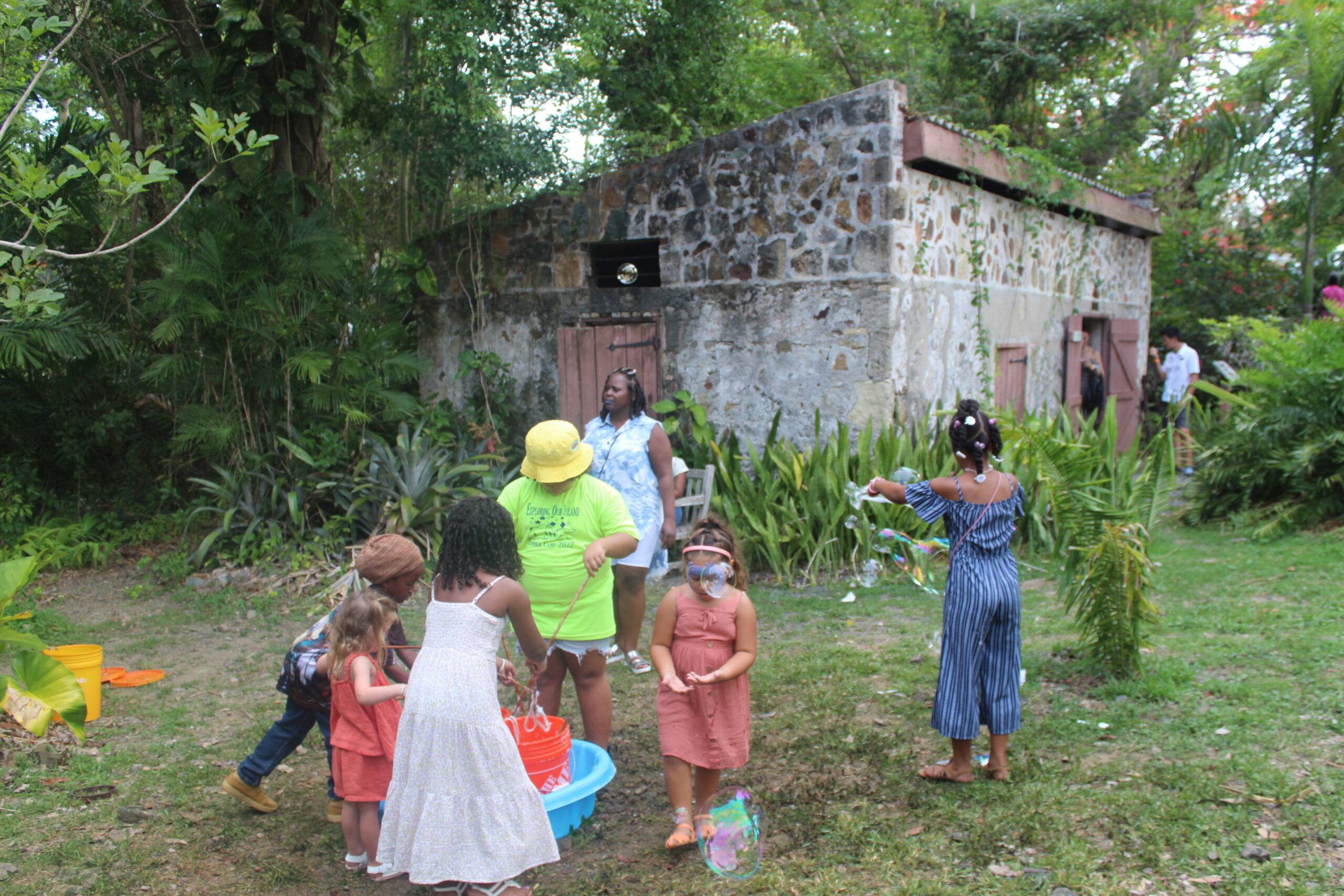 "We are excited to welcome everyone back to the St. George Village Botanical Garden for Mango Melee 2022. It is a special day that brings our community back together to celebrate fruit season," said Director of Administration, Development, Marketing, and Events Becca Mendelson Hughson.
The children's and adult's mango eating contest was in full swing, with 9-year-old Josiah Battiste taking the win for the children's category and 13-year-old Yasmine Tuitt winning for the adult's category.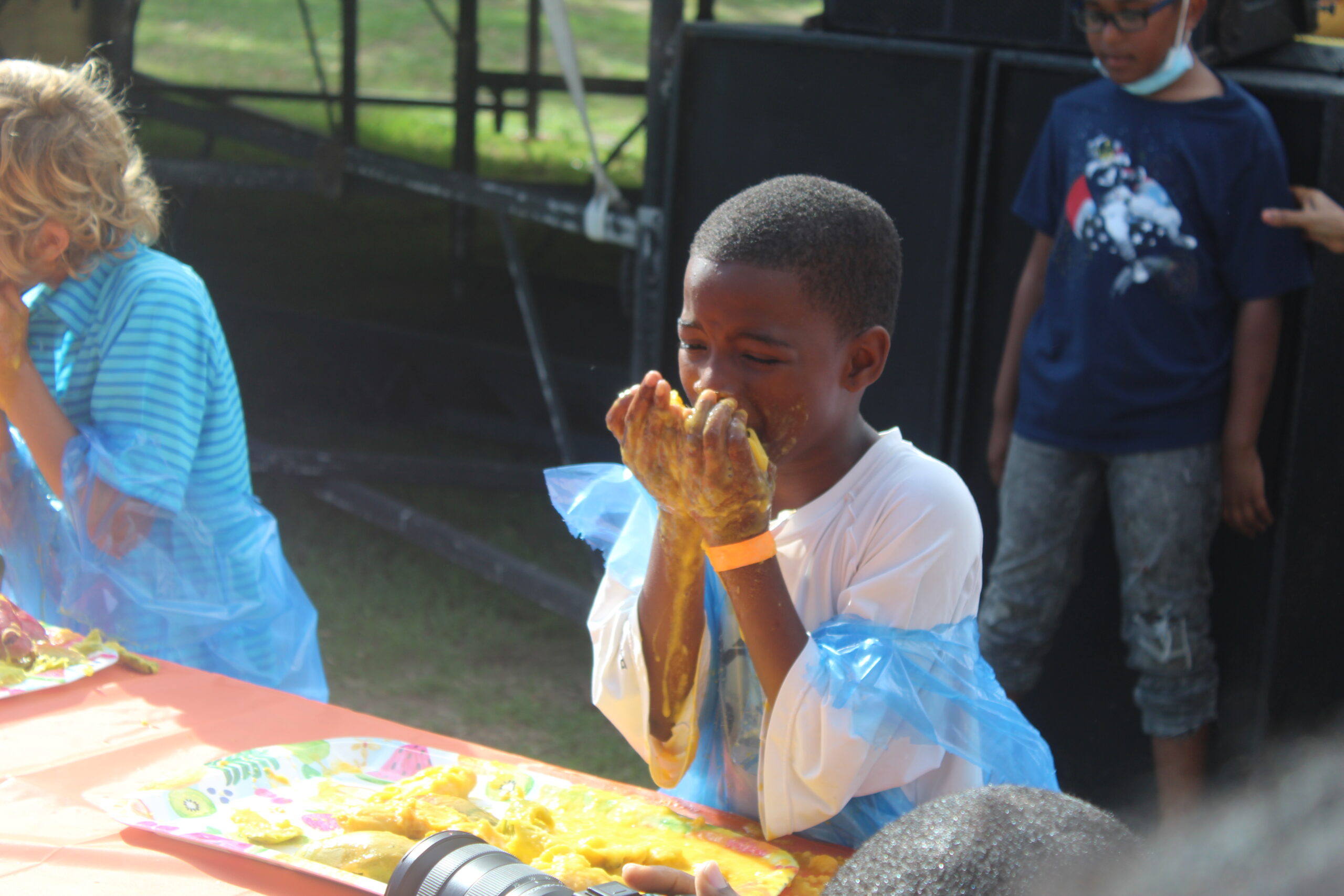 New to the event was the "Mango Dis Mango Dat Cooking Competition," where competitors battled it out. In the sips category, Shawn Henderson, with his Mutiny Mango drink, reigned supreme, and coming in second was Carlyn Lawrence with her "Carla's Smooth Mango Juice." For the salsa and sauces, Cathy Ptolemy one first place with her mango jam, and in second place, David James won with his mango roasted corn and black bean salsa. Viola Brastrom won for her mango grout in the sweets category and in second Susan Barker with her mango rum cake. Last but not least, in the "stuff" category, Vitel Vibrations won for their mango chickpea pate, and Katie Jones won for her mango bread.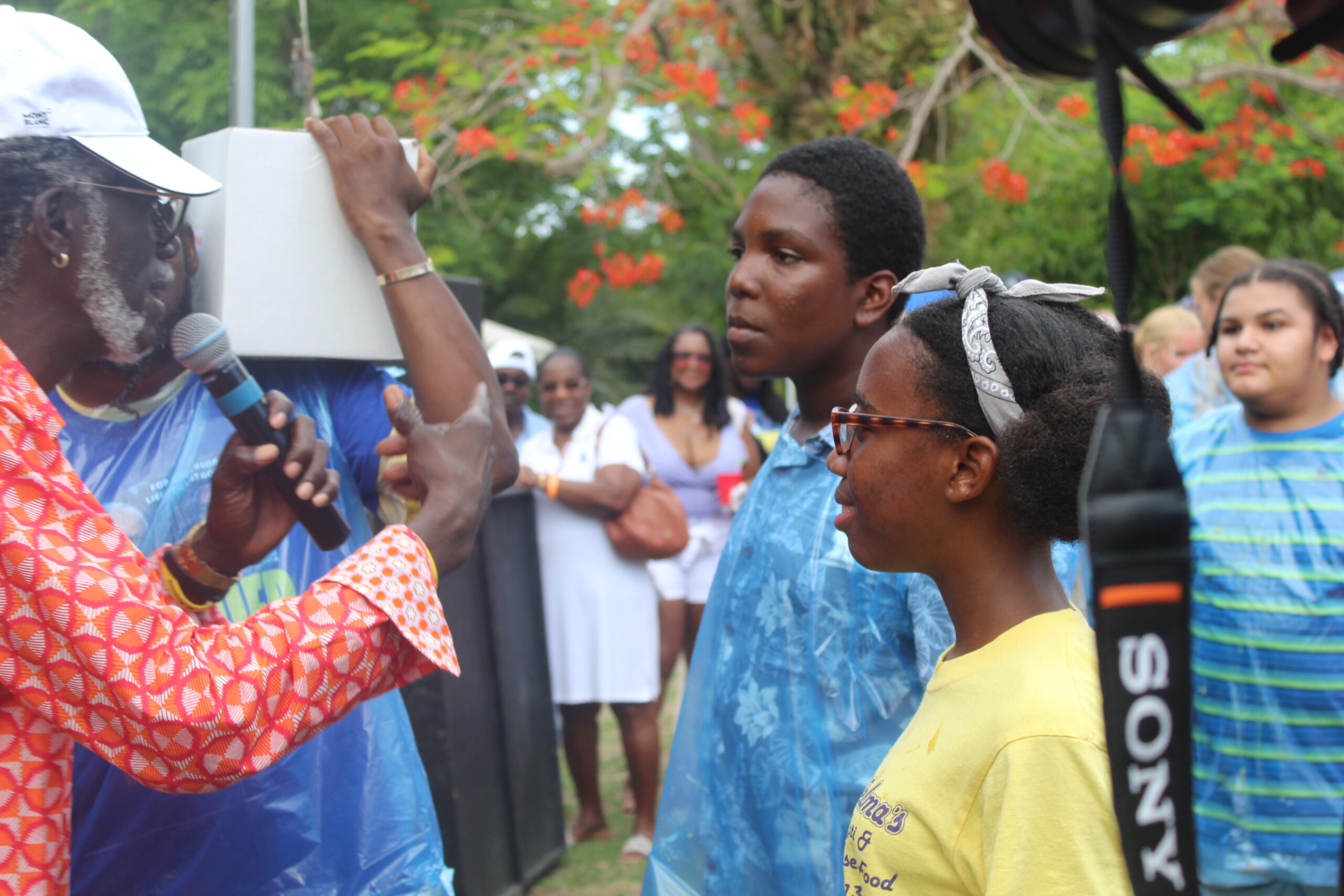 Although the event ended at 5 p.m., a new twist was added to this year's lineup. A "Sunset Reggae at Mango Melee," featuring DeZariel playing smooth reggae from 5 p.m. to 7 p.m., helped to bring the day to an end.
Other new features for this year's event included an orchid planting workshop with the St. Croix Orchid Society, bonsai workshops with the St. Croix Bonsai Club, ingenious seed collecting with Ridge to Reef Farm, a blacksmith demonstration with Brian Louden, cooking with indigenous pants with "Yaadie St. Croix."
There was also a "Mango Melee Cruzan Rum Cool Out Lounge," as well as a beer and cocktail garden with Leatherback Brewing Company and Mutiny Island Vodka. The St. Croix Majorettes, The Guardians of Culture Mocko Jumbies, Stanley and the Ten Sleepless Knights, Ay Ay Cultural Dancers, Mercy Child, Gyasi Clarke, Naza Nile, and DJ Chef Chevy all performed.