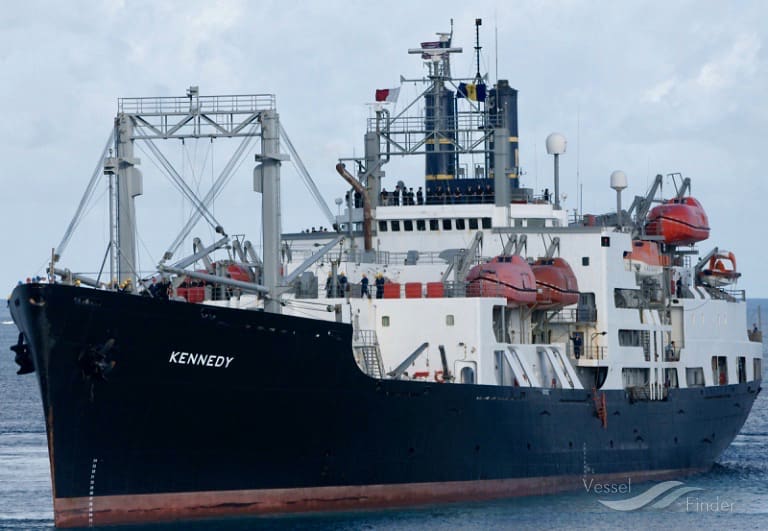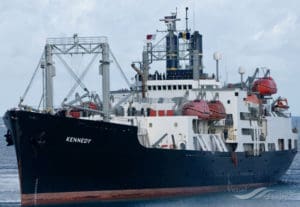 The training ship USTS Kennedy will pay a call on Saturday at the West Indian Company Ltd. dock in Charlotte Amalie, bringing 272 maritime cadets and 72 crew members and instructors who are taking part in a training cruise with the Texas Maritime Academy.
In a news release issued Friday, WICO announced that Kennedy and its 344-member complement will be in port until departing Wednesday morning, but they will not disembark.
Anthony Ottley, WICO's president and CEO, asked the community to join in welcoming the cadets and crew to St. Thomas. Due to continued training exercises, the cadets and crew will remain on board.
WICO assured the public that all COVID-19 health precautions have been taken for the ship's arrival to protect the community and those aboard the ship.
Kennedy is a 164-foot-long training ship built in 1967, sailing under the U.S. flag.