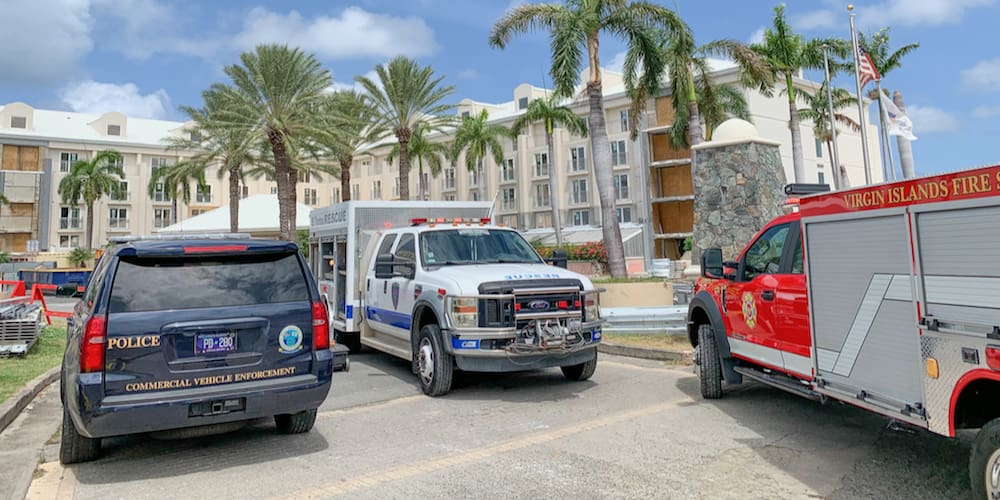 The Frenchman's Reef & Morning Star Marriott Beach Resort has identified the man killed in a forklift accident on Saturday as John Nigg of St. Thomas.
"On Saturday morning an accident resulted in the tragic death of a contract worker at the Frenchman's Reef construction site. Our hearts go out to the family and friends of John Nigg, a St. Thomas resident and valued member of our construction team. No other workers were injured. Work was halted and an investigation has been initiated in full cooperation with authorities as we seek to determine the cause of today's heartbreaking event," resort Managing Director Kurt Wiksten said in a statement.
According to the V.I. Police Department, the 911 emergency call center received a report of an overturned work vehicle at the resort about 8:47 a.m. Saturday. The caller indicated the operator was trapped in the vehicle, police said.
Officers traveled to the resort and found the vehicle, a heavy-duty forklift, on its left side in the delivery driveway of the hotel, and the operator trapped and unresponsive under the cab area of the forklift, police said. Emergency medical technicians on the scene concluded that he had no signs of life.
[adrotate group="6"]
The incident is being investigated by the VIPD Motor Carrier Safety Assistance Program Unit. Police ask anyone with information about the incident to call 911 or the VIPD MCSAP Unit at 340-774-2211.