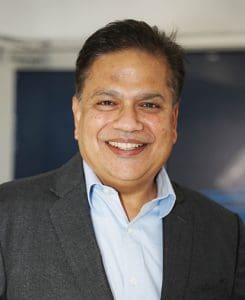 Bala Balakrishan, Liberty V.I.'s new country manager, is a dedicated set of eyes and ears on the ground for the company.
Bala Balakrishnan's move to St. Thomas a little more than two weeks ago not only gives Liberty V.I. the chance to have someone with a set of dedicated "eyes and ears" on the ground at all times, but also leverages his more than 30 years of experience in telecom to grow the company's network, service and reliability.
Balakrishnan is no stranger to the company – he's worked with the Liberty brand for more than five years, based first in England with Liberty Global and then Panama with Liberty Latin America. But his love for the industry was sparked and then fully kindled during the 15 years he spent after college at Ernst and Young, the accounting firm that also has a cable and consulting practice.
"When you're young, of course, a job is a job, but once I started getting deeper in, I realized how exciting it was to be working in an industry that brings technology to the people," he said in a recent interview with the Source. "I started when it was basic switch telecom and, of course, I've seen the growth."
With the sale of Broadband V.I. to Liberty now finalized and two network buildouts currently in the works, Balakrishnan said he sees the same potential for growth – "tremendous," he describes it – here in the territory.
"At the end of the day, we're going to be bringing better wireless services and better internet services with speeds up to 1 Gig or more, so there is definitely a lot of opportunity here," he shared. Balakrishnan added that for Liberty, that translates right now into the simultaneous buildout of both a wireless network (mobile) and a new fiberoptic network (broadband) that will ultimately link to approximately 50,000 residents and businesses.
Asked about the current gaps in service on both sides, Balakrishnan said as a Liberty customer, he empathizes. When building a wireless network, there are limitations in reach, a susceptibility to hurricanes and other natural disasters and the need to have a clear line of site to towers, which is sometimes difficult with the local terrain.
"We've talked a lot to customers and conducted surveys throughout the island and while our network is 5G, the very best, in certain areas, you do have gaps," he said. "The question is how to build that out and it's also a matter of consumption, which means when you have a number of people using the same network at the same time, how do you stabilize speeds, deal with dropped calls, etc."
The work ahead for Liberty will happen in a series of phases as both the wireless and broadband networks progress, to include putting electronics and antennas on towers on the mobile side and laying fiber in the ground on the fiberoptic side. Historically, much of what has been laid in the territory has been copper, so the goal has been replacing it with fiber that is capable of bringing a "tremendous amount of broadband" to residents and business. A large percentage of that, he added, is also going to be underground.
"What the pandemic has brought us is a shift to work from home, and Liberty's network is going to bring significantly more capabilities to accomplish that," Balakrishnan said. The broadband buildout is on an expedited schedule of six years, using $84.4 million in Federal Communications Commission Connect USVI funding – formerly Universal Service Funds – specifically earmarked for the completion of a comprehensive, high-speed fixed internet network.
"Anytime you lay infrastructure in the ground, your economy can grow," he said.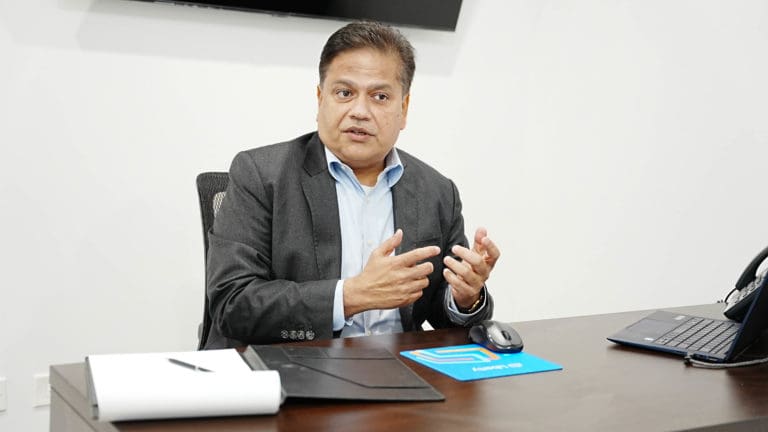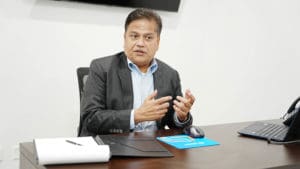 A senior presence in the territory – i.e. Balakrishnan – will help to drive the initiatives and steer it toward completion with the ultimate focus being on customers and residents on the islands.
"There is a reason why I'm here," he shared. "I'm going to help take the company's efforts on the right path. We're very committed to the Virgin Islands, and that's just with laying the fiber, but with growing businesses."