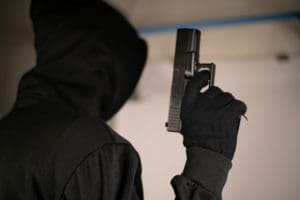 The V.I. Police Department is investigating two separate armed robberies that occurred just over an hour apart on Feb. 2 on St. Croix.
At 7:05 p.m., a woman called the 911 Emergency Call Center to report she was robbed at gunpoint in downtown Frederiksted. According to police, she said she was inside her car when she was approached by two armed men. The men allegedly robbed her of $600 in cash and her purse containing personal documents. Police say the victim was not injured.
At 8:32 p.m., the 911 Emergency Call Center dispatched officers to the One Love Service Station in La Grande Princesse to a robbery in progress. The victims, an employee of the gas station and a customer, told police that two slim Black men, masked and armed, entered the business demanding cash. Both suspects fled on foot with approximately $100 in cash. No one was injured during that incident, police said.
Lt. Naomi Joseph, commander of the VIPD Criminal Investigation Bureau in the St. Croix District, reminds the business community to use anti-theft mechanisms, such as bulletproof cashier booths, in their establishments.
Joseph also asked citizens to be aware of their surroundings, especially after dark.
"It's probably not a good idea to be in your car counting money. People with bad intentions will see that and use that opportunity to make you a victim," Joseph said. She urges anyone who has information on any of the robbery incidents to call 911, the Crime TipLine at (340) 778-4950, or Crime Stoppers USVI at (800) 222-8477 or online at p3tips.com.