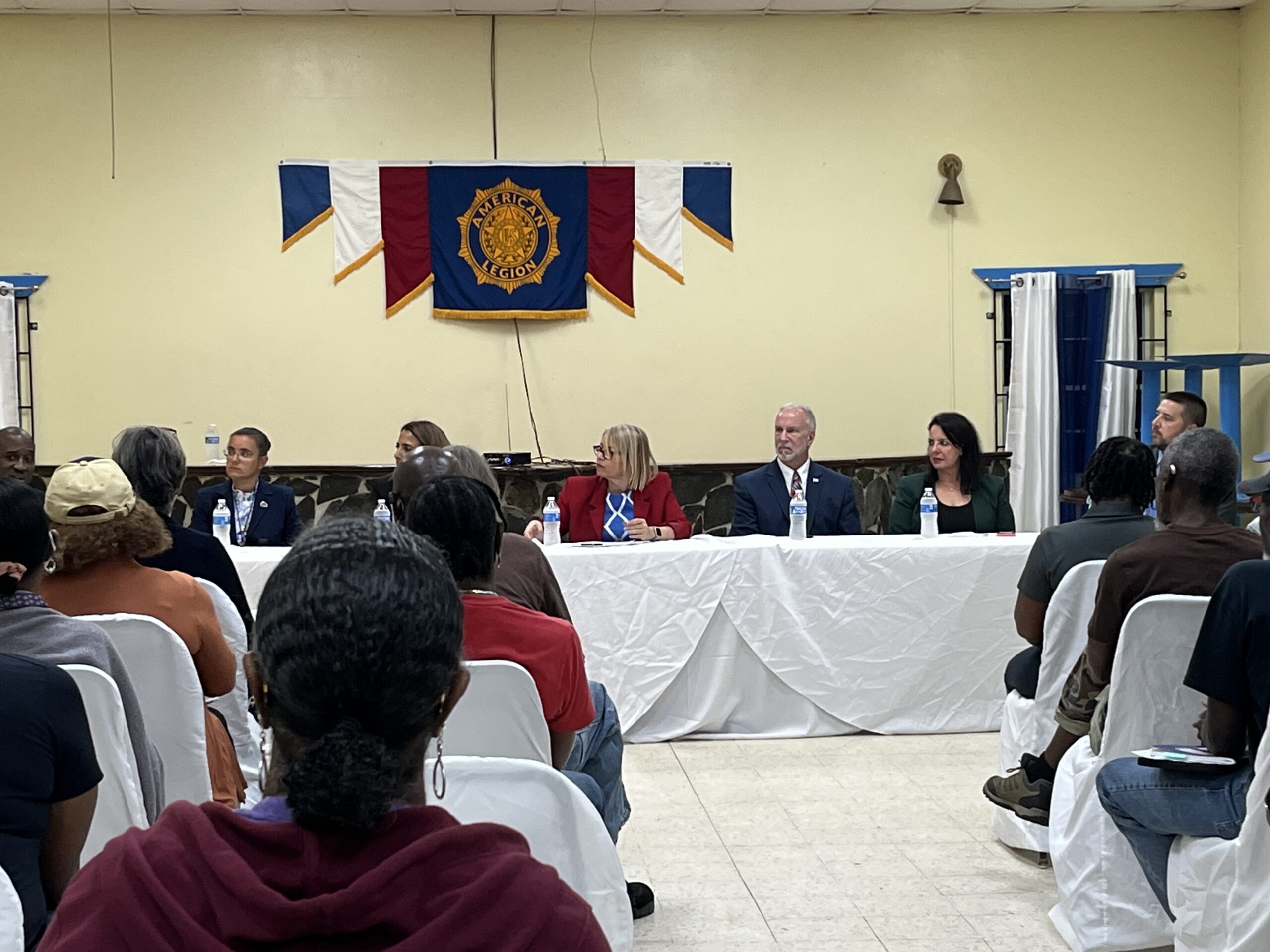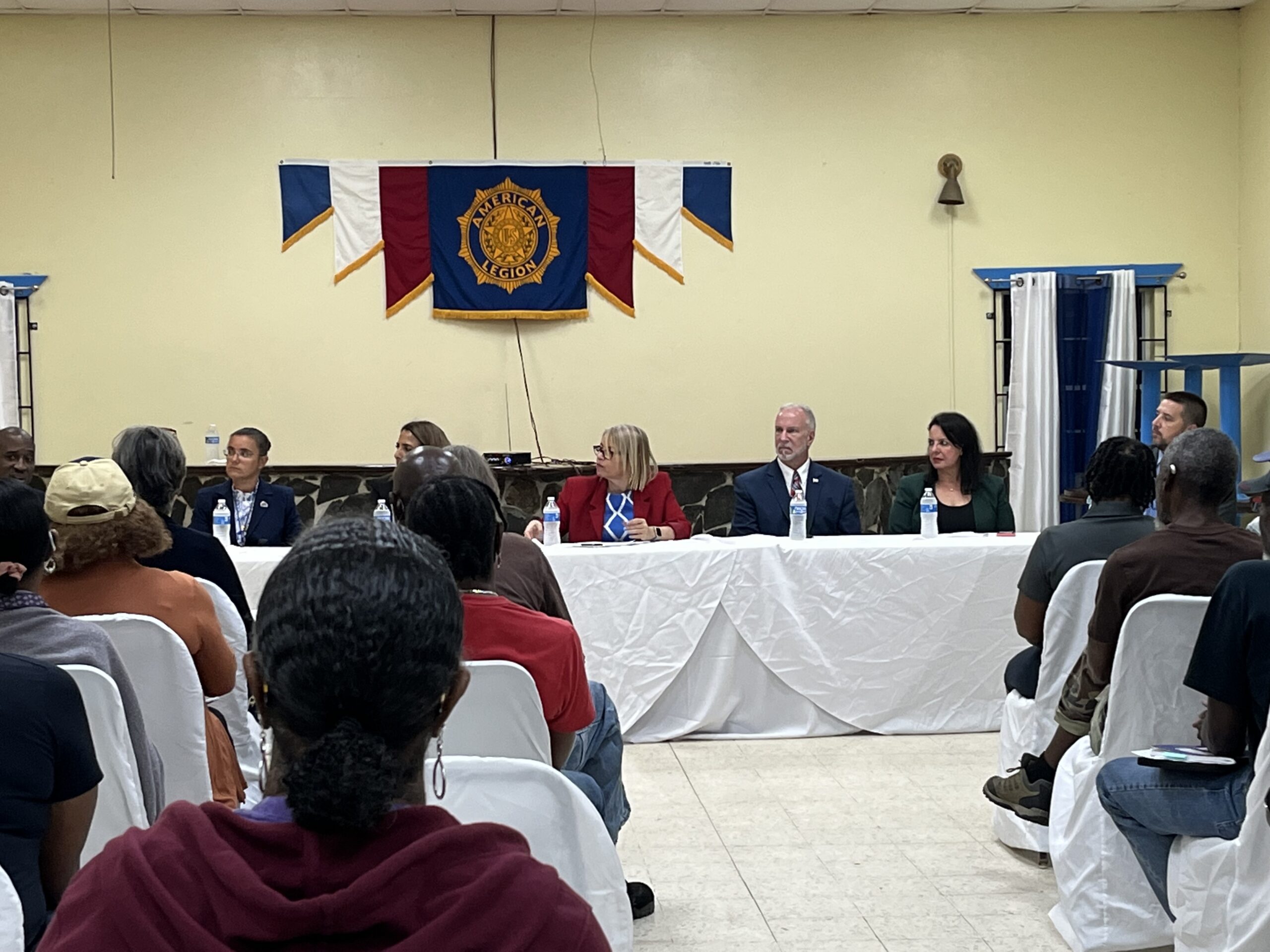 The V.I. Office of Veterans Affairs and the Veterans Affairs Caribbean Healthcare System held a town hall meeting at the American Legion Hall on St. Croix to listen to veterans' concerns.
The hall on Monday was filled with about 70 veterans ready to ask questions to a panel from the U.S. Department of Veterans Affairs regional and national leadership to discuss improvements to services and access to care for veterans living in the territory.
Concerns raised included access to prescriptions, privacy at the main office, being able to access healthcare, and housing, just to name a few.
One audience member inquired about having a pharmacy located on St. Croix versus having to mail prescriptions into the territory.
Currently, all medications must come from San Juan, Puerto Rico. The panelists said that they have received complaints concerning prescriptions being delayed, and they will definitely see what can be done to address and investigate ways to shorten the expected delivery time.
Another concern from an audience member was privacy when visiting the St. Croix Veterans Affairs Clinic.
The panelists agreed that the office setup isn't currently ideal for privacy but provided some suggestions.
It was also suggested, if not comfortable giving information verbally, to write it down. They also assured that the clinic intends on improving this process.
A staff meeting is scheduled on Thursday and concerns are to be addressed then, officials said.
Another question from another audience member regarded whether there are plans to build a facility for veterans. "Is there any initiative to build a facility here where veterans can live? Is there a timeline where we can have an assisted home for our elderly veterans that don't have to depend on their family members when they must go out and work," they asked.
Office of Veterans Affairs U.S. Virgin Islands Director Patrick Farrell responded, "After checking how many veterans we have registered with the Veterans Affairs Clinic, I will tell you that what we need to do is encourage our fellow veterans to get in and get registered."
According to Farrell, there are currently 708 veterans registered with the office. "We must prove that there is a need for this service," he said.
The panel met with veterans on St. Thomas on Wednesday at the Nisky Moravian Fellowship Hall.
Veterans can get up-to-date information on the Office of Veterans Affairs website, the Office of Veteran Affairs-USVI Facebook page, by calling the office at 340-774-8387 or 340-773-8387, or by texting the word VIVets (no space) to 888-652-8387.