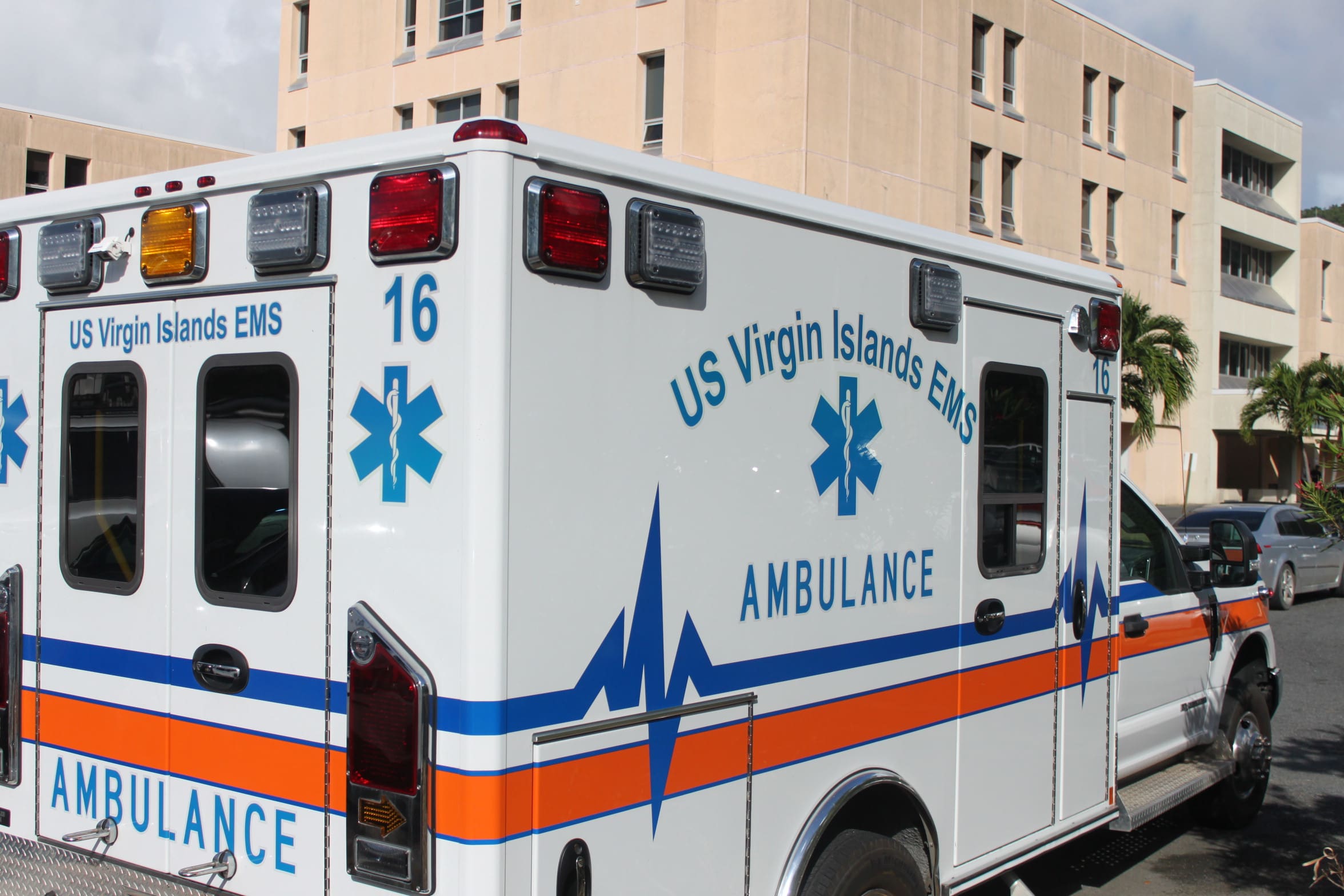 The V.I. Fire and Emergency Medical Services has received $1.897 million in federal funding for seven new ambulances, Director Daryl George announced.
The funding is being provided under the Consolidated Appropriations Act of 2023 that was signed by President Joe Biden on Dec. 29 while he vacationed on St. Croix, according to the agency's announcement.
Three of the ambulances will be stationed on St. Croix, three on St. Thomas, and one on St. John, said Jonelle-Alexis Jackson, the service's public information officer.
"This act is a significant step towards improving the territory's infrastructure and emergency response capabilities," according to the announcement. "The new ambulances will provide a more reliable and efficient way to respond to emergencies and ensure that residents of the Virgin Islands receive the highest quality medical care."
The territory for years contended with an urgent shortage of emergency vehicles that was partially alleviated with the delivery of five new ambulances in 2017 after then Health Commissioner Michelle Davis told the Senate in 2016 that her department, then in charge of EMS operations, was at risk of not being able to respond to 911 calls.
In 2022, EMS operations were merged with those of the V.I. Fire Service with the goal of providing quicker access to health care and streamlining response times.
The new ambulances — costing about $271,000 each, based on the funding amount and number of vehicles — will be equipped with state-of-the-art medical equipment and technology, allowing VIFEMS personnel to provide the best possible care during an emergency, it said.
George expressed his gratitude for the significant investment in the Virgin Islands community. "We would like to thank the Office of the Governor, Congresswoman Stacey Plaskett, Winston and Straun, LLP, and our federal partners for their assistance in securing this funding," he said.