The man accused of a Sept. 2021 assault against someone who was set afire appeared in District Court Friday. At that hearing, a federal magistrate heard arguments about defendant Shawn Callwood and whether he should have his supervised release on a prior offense revoked.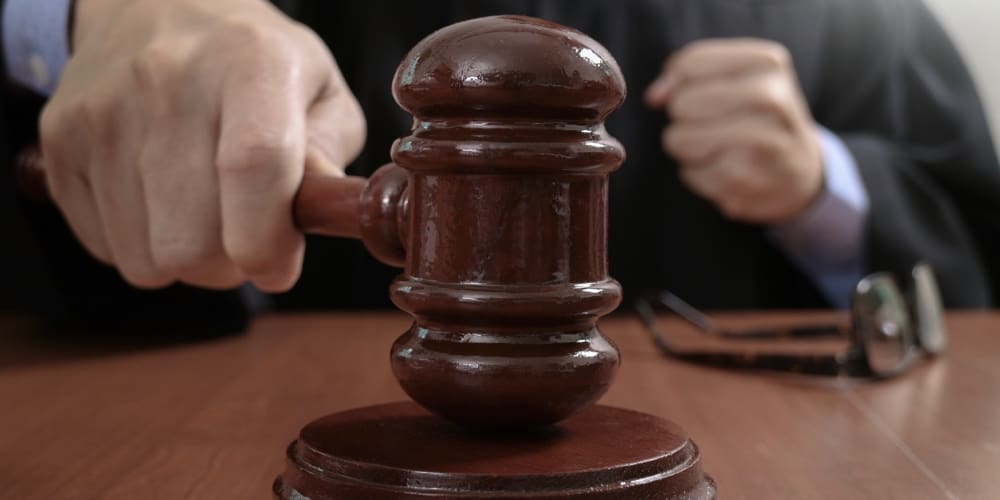 Callwood, 40, was arrested on Feb. 2 on a warrant charging him with attempted murder and other felonies. A prosecutor from the U.S. Attorney's Office argued that since the alleged crime occurred while Callwood was serving probation on a 2018 human smuggling case, he should be back behind federal bars.
But the lawyer representing him at Friday's revocation hearing said her client had the right to question his accuser — the police officer who explained why he was arrested in connection with a Sept. 17, 2021 assault on St. Thomas.
Details of the case appear in a document filed with Superior Court that led to an arrest warrant. Callwood is accused of dousing a man with gasoline and setting him on fire during an assault where others, unidentified, beat him. Police were summoned to Estate Bordeaux after people in the area saw a naked man running along a road, calling for help.
At the Friday hearing before Miller, Federal Public Defender Melanie Turnbull said the request to revoke Callwood's probation was, so far, based on allegations. That may not be enough of a foundation for the court to base a ruling on.
The magistrate said she would take the matter under advisement and decide later.
Assistant U.S. Attorney Natalie Baker argued that the court should revoke the three-year term of supervised release that went along with a 14-month prison sentence, following a plea deal reaching in 2019. Citing other offenses that took place after his release, she said the latest instance showed Callwood to be a danger to the community.
In the present, pending local charges, the defendant is charged with attempted murder, mayhem, first-, second-, and third-degree assault, arson, false imprisonment, use of a weapon during a crime of violence, burglary, and conspiracy to commit a crime.
Turnbull countered by describing her client as a working dad who has been providing for his three minor children since he was last released from prison. The public defender rejected the notion that Callwood posed a danger to the community.
Miller said she would consider both sides and the request to have the arresting officer appear in court to be questioned on the witness stand. Callwood is still being held on a $250,000 cash bond in the current case, so the magistrate said she would likely hold another hearing within the coming week.
One reliable source who asked not to be named said that even if the District Court were to rule for revocation and Callwood were remanded back to federal prison, it may not result in significant additional time behind bars.