Connect with your "Inner Child" at the Children's Museum of St. Croix Fundraiser Saturday. The casual evening of fun begins at the St. Croix Yacht Club at 6 p.m. and continues until 10 p.m. 
Enjoy Blue Water Terrace catering and cocktails served throughout the evening. Activities, games, and exhibits are provided for your fun and enjoyment and will stimulate your curiosity and learning skills. Experience amazing silent and live auction items, including a cruise for two on Royal Caribbean or win yourself a Foam Party or Pop-Up event! Come get a taste of the programs we offer our children at the Children's Museum. Ticket prices are $100 pp.
In 2017, the Children's Museum of St. Croix was established. Its mission is to provide a multi-faceted, interactive, creative space for children and families to discover a variety of learning opportunities inherent in play.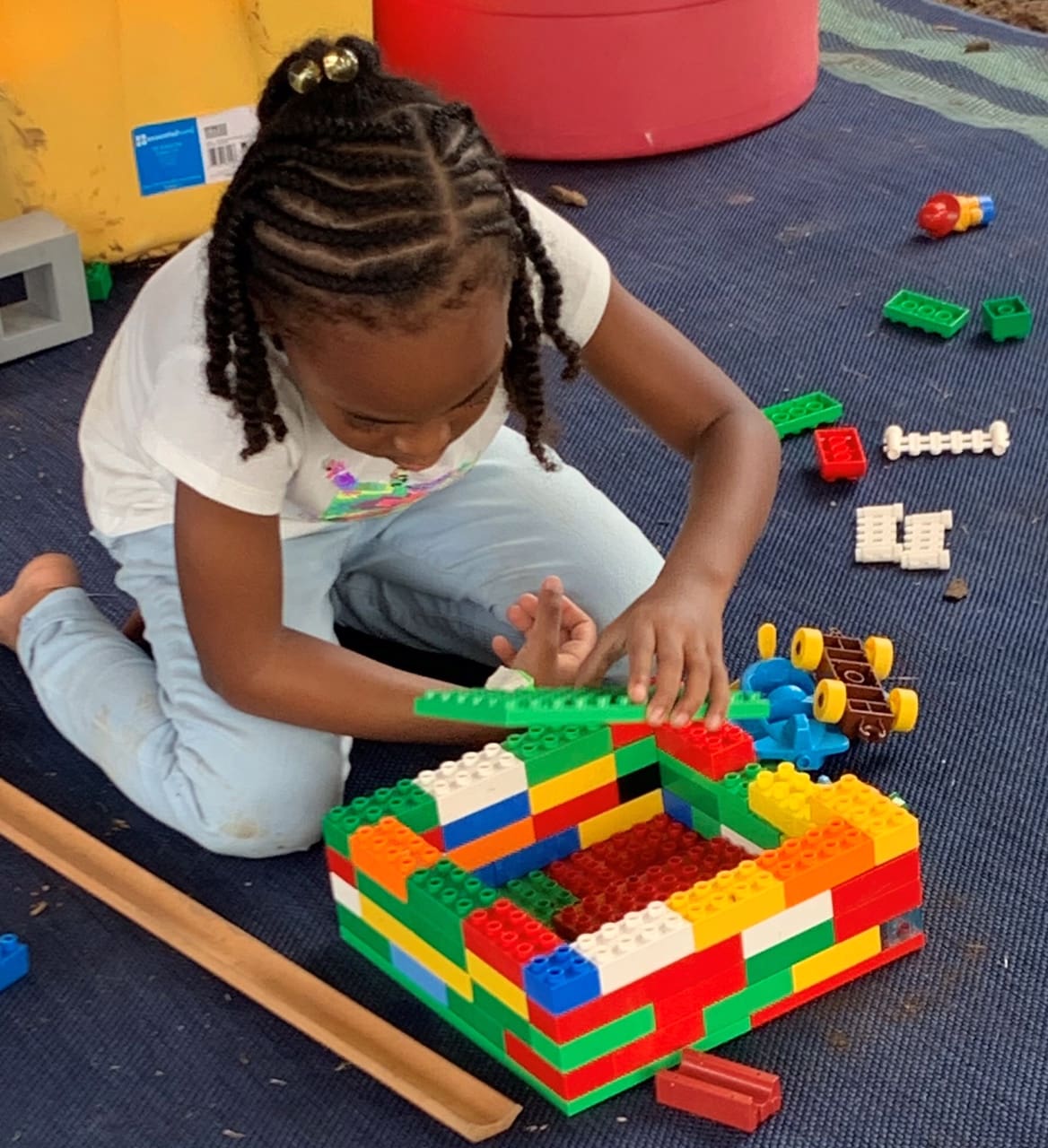 Unlike an art museum, one with displays only, or similar "no touch" museums, the Children's Museum is designed for children to interact with displays and manipulate materials that provide opportunities to explore, create, learn – and have fun, according to their website.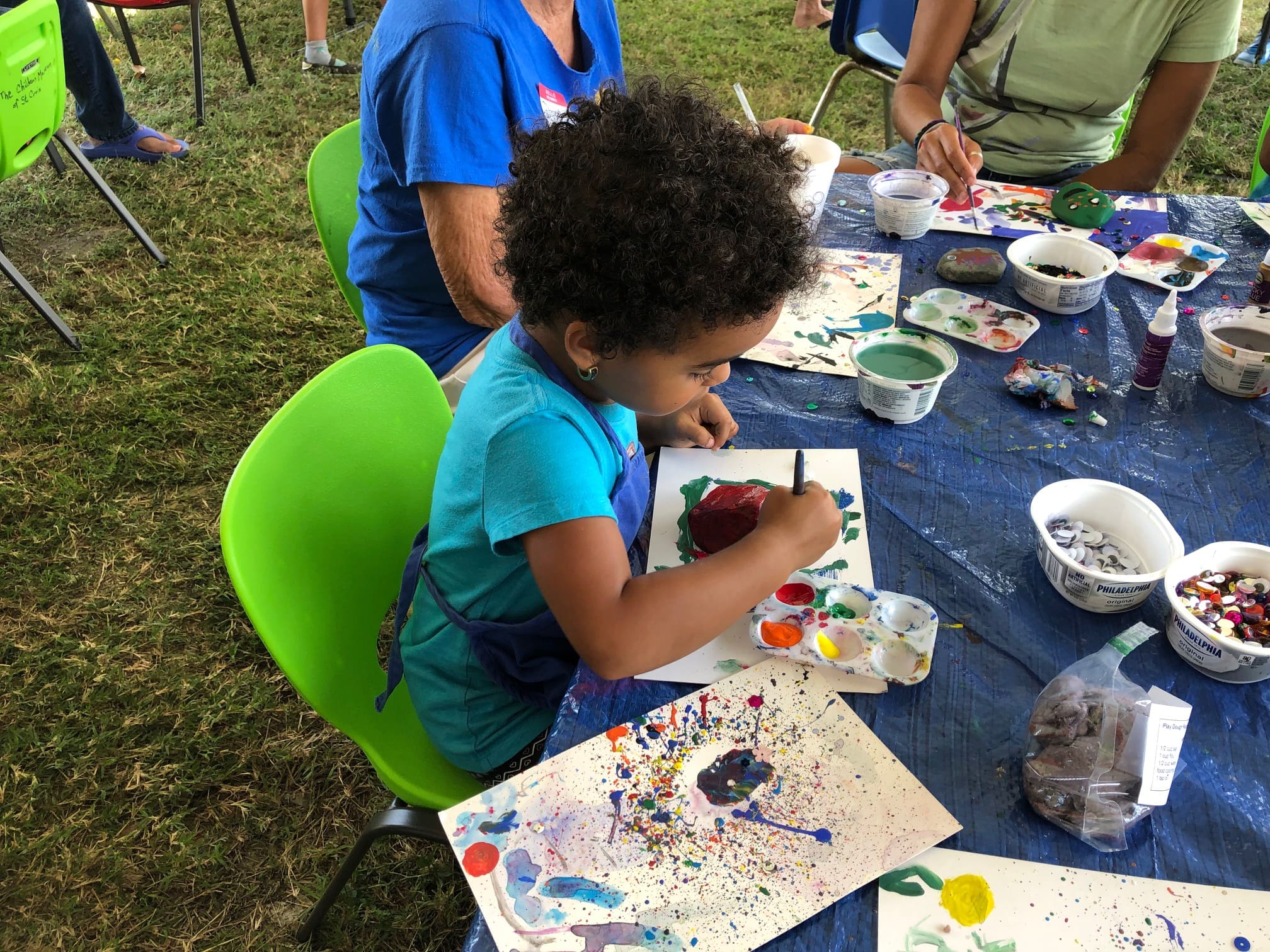 The Children's Museum's colorful van can be seen traversing the roads on St.Croix en route to various pop-up activities throughout the year. Most recently, children played and learned at the Agrifest in February and just a few days ago, they were a part of the 9th Annual Literary Festival at UVI. "Our youngsters wrote or dictated and illustrated their own stories and books," Children's Museum Director Yvette Ali said.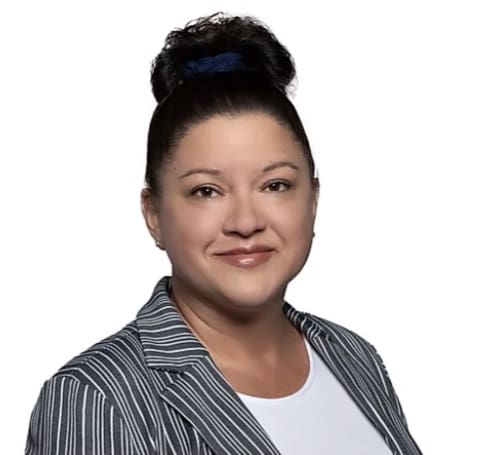 "Our pop-up venues are necessary because we do not have a permanent brick-and-mortar home. This fundraiser will give us the start we need to get the space to continue the good work we do for our children on St.Croix," President Winifred "Oyoko" Loving said.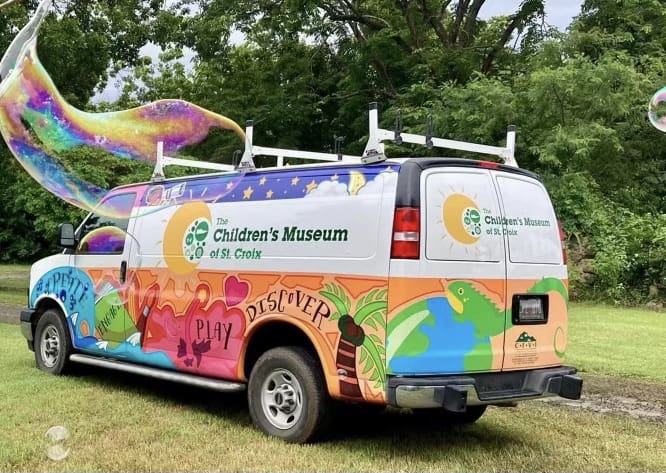 The Children's Museum is the brainchild of Loving, a poet and retired teacher. In 2017, Loving's granddaughter Lilah complained, "There's nothing fun to do after school." This got Loving thinking about the recreational, cultural, educational, and social opportunities for children on the island that had begun to shrink after a series of local economic and climate disasters.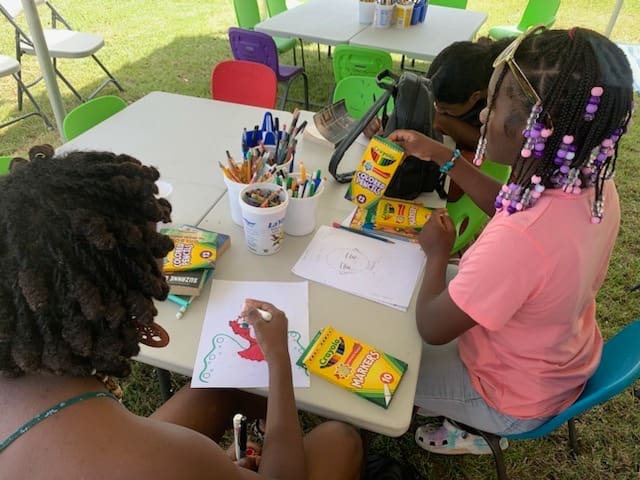 "We pulled together a group of amazing volunteers with great hearts and innovative minds. Bright ideas and bold actions, countless brainstorming sessions and organizational meetings hatched the plan for a hands-on, creative outlet for children and their parents. The Children's Museum of St. Croix was born!"
The nuts and bolts of the organization were legally put together and we've been a museum in name only, Loving said. A permanent home is on its way with the support and participation of our community, which we welcome, she added.
The Children's Museum of St.Croix boasts a robust board of passionate, hard-working individuals who volunteer their time, energy, and love to keeping the museum up and running with each pop-up event designed to influence and provoke children's imagination, help children to develop their critical and creative thinking skills, and encourages their thinking skills in a way that is understandable and fun, Ali said.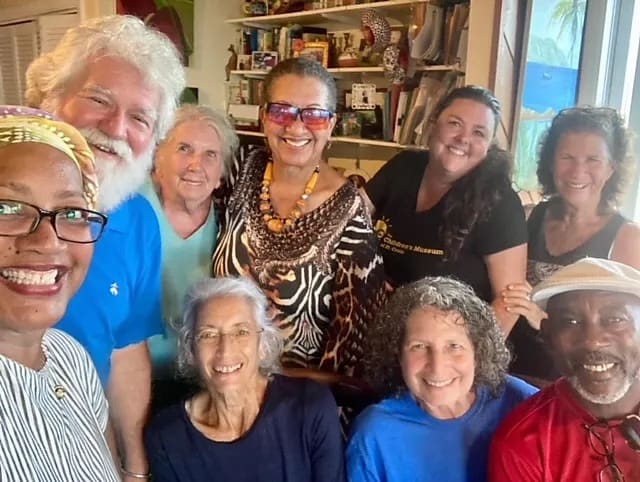 Did you know that pop-up events by the Children's Museum of St. Croix would not be possible without donations from our community? The museum is looking for items for the April 22 silent and live auctions to raise money for a permanent home.  
A massive THANK YOU to Tim Duncan for donating a signed sneaker toward our auction! Thank you, Ana Soto de Browne and Rashidi Clenance, for coordinating this effort.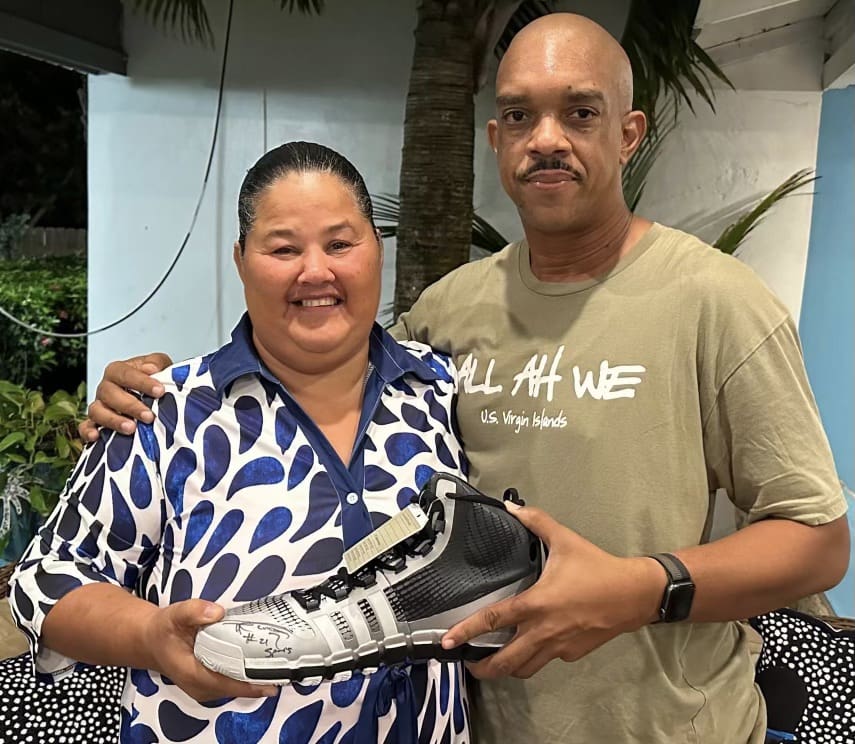 Come out to the Yacht Club Saturday evening, 6 p.m. to 10 p.m. and "Connect With Your Inner Child." There are opportunities for Sponsors: organizations or individuals. Go to the website and check out the Giving Tree, WishList, and InstaCart. 
For more information:
childrensmuseumstx.org