When someone asks you to describe the Virgin Islands, what do you say?  If you were going to make a film to show what life here is like, what would you include?
That was the question facing Christopher Bramley, a young filmmaker who arrived on St. Thomas in 2012 and, inspired by what he saw, decided to make a documentary.  His film, A Place to Be Happy, made its St. John debut on July 24 at the St. John School of the Arts. The twenty or so people who showed up for the screening were treated to a rare experience:  the opportunity to see our home through a lens that takes in the islands' complexity, heartbreaking beauty, disturbing violence, and promise of hope.
Bramley started working on his film with a simple enough concept.  Through his friendship with Katie Zaytoun, now the executive director of Dancing Classrooms Virgin Islands, he was invited to attend "Colors of the Rainbow," the end-of-the-year showcase in which children from the participating schools dress up and display their ballroom dancing skills.
Charmed by the children's performance and impressed by how successfully the program helps kids develop critical social skills, Bramley decided to make a film.  "The original purpose was to raise awareness for the Dancing Classrooms Virgin Islands program," he said.  "The project eventually grew in scope.  Instead of just covering the children in the program, it began to be more 'What is it like for a child to grow up in St. Thomas?'"
[adrotate group="6"]
That, of course, led Bramley into an exploration of the history and backstory of St. Thomas, from its transfer from Danish to American colonialism, from its coal-carrying days, to its rum-running days, to its drug-smuggling days, to its days as a tourism mecca.
As the project grew, Bramley received funding for the film from the Virgin Islands Council on the Arts and additional support from the Community Foundation of the Virgin Islands.  Monyka Johnigan, a reporter and producer with the local CBS news station, signed on as co-producer.
To get as complete a picture as a one-hour film can, Bramley has included interviews with a range of notable members of the community such as Ronnie Lockhart, Dee Baecher-Brown, Pressure Busspipe, and Tragenza Roach, as well as Rastafarians and folks you might meet hanging out on the street.
Bramley interweaves the interviews with his own footage, vintage film of St. Thomas, Steve Simonson's breathtaking underwater videos, and a stunning time-lapse sequence of sunset over Charlotte Amalie harbor shot by Scott Kosmach.
For the viewer, the beauty of the islands portrayed in the film never loses its appeal, yet Bramley also focuses on the troubling level of violence, the difficulty of raising children in single-parent homes, and the challenge of coming together with a shared sense of values in such a diverse community.
While these problems clearly exist, there are also efforts underway to make positive things happen, and A Place to Be Happy highlights four programs in the community that try to make a difference by offering arts, culture, sports, and skill-training to young people on St. Thomas and St. John.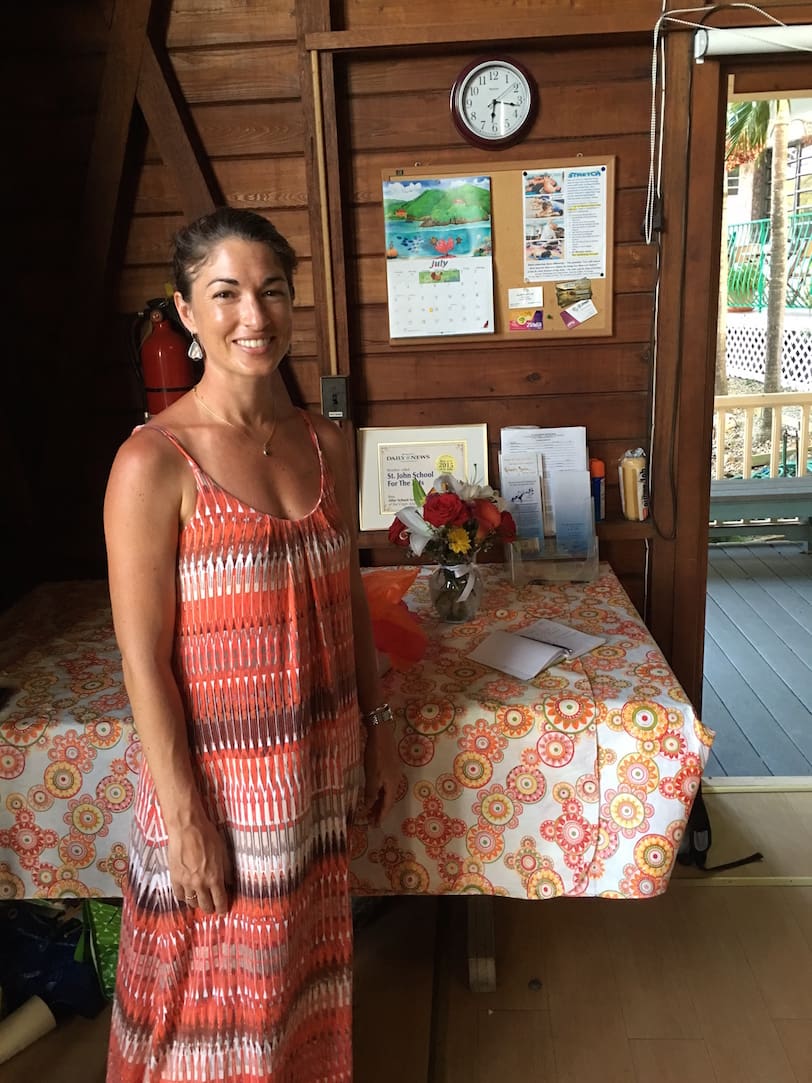 Katie Zaytoun had been teaching computer skills at the Gifft Hill School when she saw the film Mad Hot Ballroom, a documentary about Pierre Dulaine's groundbreaking course in ballroom dancing for fifth graders.  "I watched it and said, 'That's my dream job,'" said Zaytoun.
Take the Lead, the feature film about Dulaine starring Antonio Banderas, made the program famous.  In 2009 the owners of the Pond Bay Club decided to fund the program for three fifth-grade classrooms on St. John as part of their charitable contribution for receiving Economic Development Commission benefits.
Zaytoun, who had briefly left the Virgin Islands, returned in 2010 to take on the job of expanding the program to schools on St. Thomas http://dancingclassroomsvi.org/.  Children in fifth, seventh and eighth grades now learn communication and team-building skills while mastering the moves of the merengue.
In the past year, DCVI partnered with 13 schools, offering three programs on St. Thomas, nine on St. Croix, and one on St. John—the Gifft Hill School.   The Julius E. Sprauve School on St. John was not able to participate this past year because of limited funding, Zaytoun explained.
"People talk about the problems instead of focusing on possibilities," said Zaytoun, and Bramley, taking this to heart, decided to include in his film others in the community who shared this view.
One of them is Dion Parson, the Grammy Award-winning drummer and leader of the 21st Century Band who, with his wife Nicole, has launched the United Jazz Foundation (http://unitedjazz.org/).
The foundation's goal is to unite cultures through music and bring professional jazz musicians to the islands to work with aspiring young musicians. Through their Mentoring the Arts in Music program, the foundation has cultivated a Youth Ensemble to practice jazz improvisation and perform in public venues. Recent notable Youth Ensemble graduates include Kai Richardson, Tabari Lake, and St. John's Jonte Samuels.
Working with local music teachers, including Dionne Donadelle from Ivanna Eudora Kean High School in Red Hook, the program offers a level of instruction previously unavailable anywhere in the territory.  "We're pushing to bring the arts back because there are viable careers in the arts," said Parson.   "Not only that, having solid arts programs in our public and private schools ensures the survival and sustainability of our rich culture."
The good news for St. John is that this past year, the United Jazz Foundation has formed a partnership with the St. John School of the Arts. This fall, Dennison Blackett, a graduate of the Berklee College of Music, will be leading the Youth Ensemble, developing students' skills in improvisation and group performance.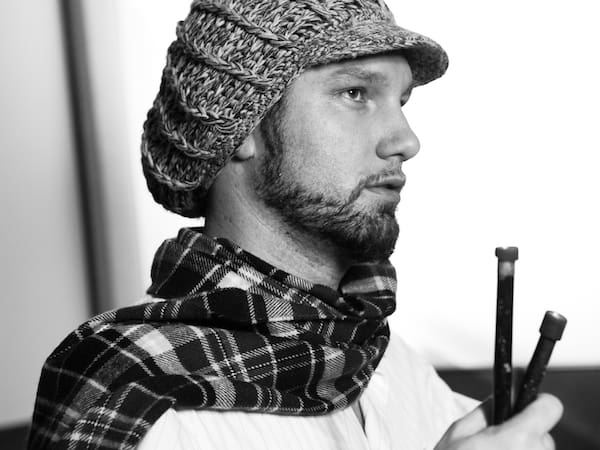 One of the musicians to participate in the Mentoring the Arts in Music program is professional steel pan player Victor Provost, who grew up on St. John.
Provost, who was on hand for the screening of A Place to be Happy at the St. John School of the Arts, spoke about taking piano lessons as a youngster in a downstairs classroom while the SJSA's steel band, Steel Unlimited II, practiced in the main studio above. "Twenty or 30 of my contemporaries were in the band, plus all the prettiest girls,' he told the audience.  "I said, 'I want to do that.'"
Provost is one of several outstanding Virgin Islands jazz musicians, including Ron Blake, Reuben Rogers, and Rashawn Ross, to perform with Parson's 21st Century Band and work with the Mentoring the Arts in Music program.
A Place to Be Happy shows the importance of reaching out to youth through another avenue–sports.  Renowned boxer Julian Jackson, featured in the film, held the WBA light middleweight title once, and the WBC middleweight title twice.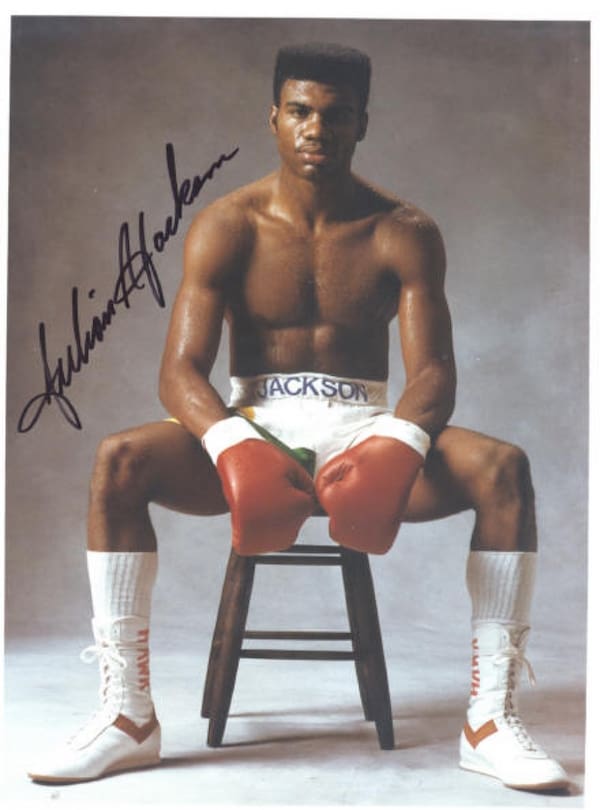 Since his retirement in 1998, he has devoted his time to developing talented young boxers throughout the Virgin Islands, including Clayton Laurent Jr., who won his third bout in the Olympics in Rio on August 9.
"I've always had in my heart a desire to reach out to our youth.  With the talent we have in such a small 'nation,' we pack a huge punch," he told Tradewinds.
Jackson's USVI Boxing Federation works with the Virgin Islands Department of Sports, Parks, and Recreation to coach young boys and girls at the Paul M. Pearson Gardens Learning Center, across from the Yacht Haven Grande Marina on St. Thomas.
"We have a beginners' group for ages seven to about 11 that meets after school on Mondays, Wednesday, and Fridays.  About 25 kids show up–thank God, they don't come all at the same time," said Jackson, who is now working to refurbish the gym, cleaning the facility and replacing ropes and canvas.
Jackson launched a program on St. John in 2006 that ran for several years that he hopes to revive.  "We were successful," he said.  "We had a bronze medalist from St. John who won at the Caribbean Boxing Association Games in Trinidad one year," he said.
In the meantime, youngsters interested in boxing can call the Department of Sports, Parks and Recreation at (340) 774-0255, or drop by the Pearson Gardens Learning Center to fill out an application.
One of the most riveting voices in A Place to Be Happy is that of La Toi Hedrington, the lone female apprentice with My Brother's Workshop.  The program began in 2007, targeting high school dropouts, ages 16-24, and training them in construction and woodworking skills (http://www.mybrothersworkshop.org/).
"You have to show them that the negative person that you [were] before you came here has changed and you're in the process of becoming a better person," said Hedrington, explaining that she now loves to come to work and see how her projects are turning out.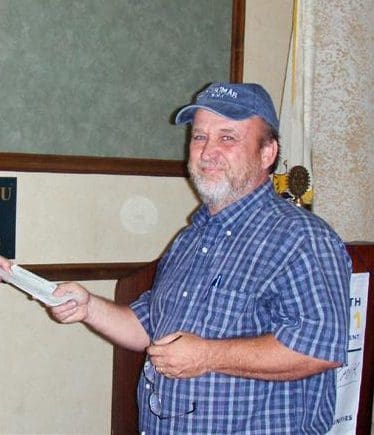 "There were too many kids dying.  It was easier to get involved rather than to actually turn a blind eye to it," said founder Scott Bradley.  Bradley began by picking up kids who needed direction and taking them with him to job sites.  Over time, he found a location where his protégés could manufacture benches, tables and chairs, as well as receive GED training, counseling, and job readiness skills.   In 2015, My Brother's Workshop expanded its training programs to include culinary arts and management by opening a bakery and café in downtown Charlotte Amalie.
This past year My Brother's Workshop began a program on St. Croix, and a group of activists are lobbying for a program on St. John.  The former Guy Benjamin School in Coral Bay has been identified as a possible site for a vocational training program.
When asked what challenges he faced making A Place to Be Happy, Bramley said, "The biggest problem was what to include in the film.  After I began to capture the Dancing Classrooms program, I also found out about the great things that the United Jazz Foundation was doing.  Then I heard about both My Brother's Workshop and the USVI Boxing Federation.  There are many people doing great things on St. Thomas; the hard part was limiting the film to cover just four programs."
While Bramley is working on options to distribute the film digitally, including iTunes, Netflix, and Amazon, Katie Zaytoun is looking for a place in Coral Bay for a second showing of A Place to be Happy.  If you have any suggestions, please share them in the comments following this story.
If you know of any community efforts that should be highlighted, please contact Tradewinds at 776-6666 or email stjohntradewinds@gmail. com