The highly anticipated action by the U.S. Supreme Court to remove federal guarantees for abortion rights likely will have little immediate impact on Virgin Islands residents, but it may spur them to grapple with an issue that it has been easy to avoid for the last 50 years.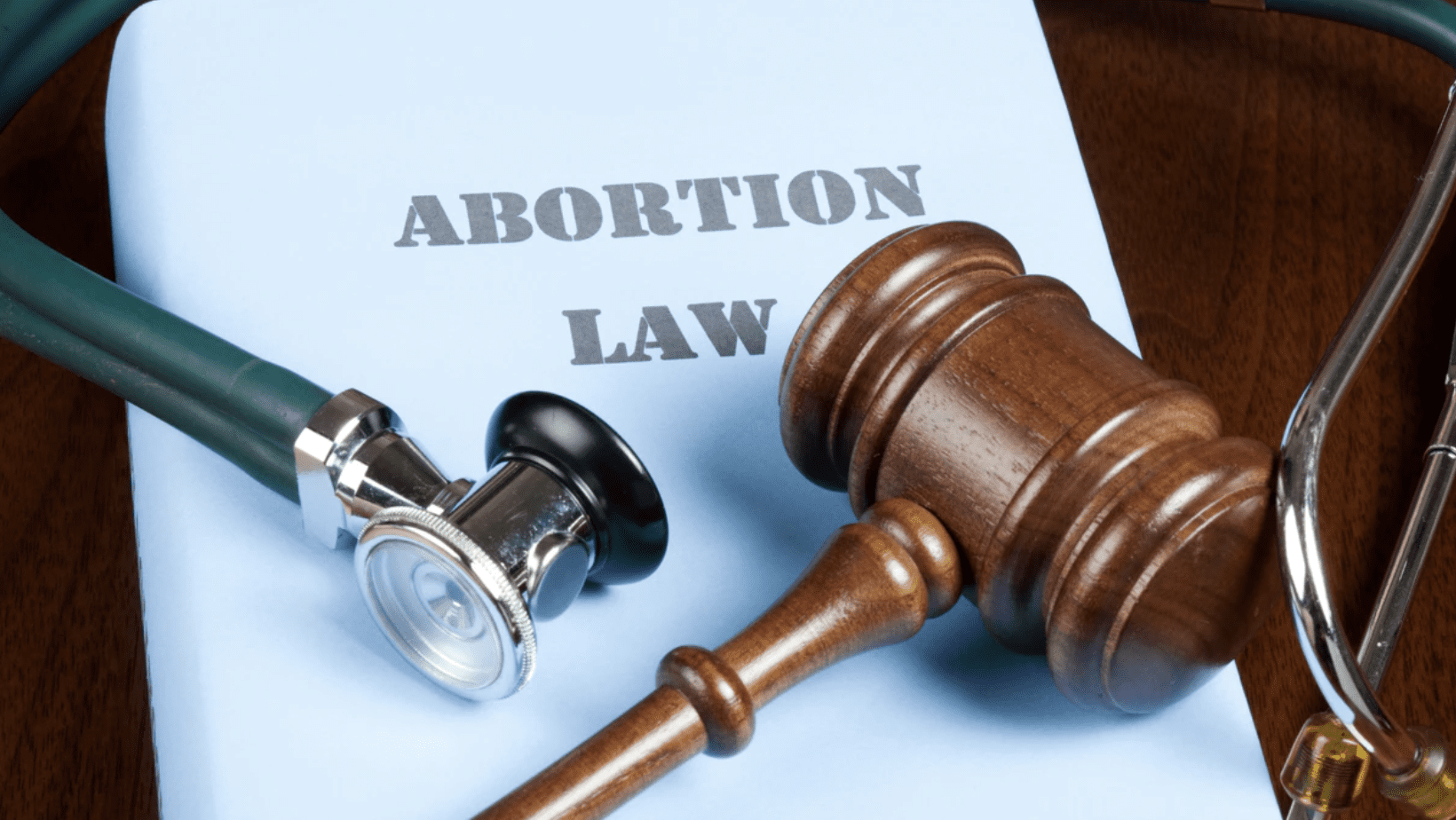 Currently, local law places relatively few restrictions on abortion up to 24 weeks of pregnancy and allows it after that in cases of "substantial risk" to the life or health of the pregnant woman.
However, "USVI criminal law does not include express protections for abortion," as noted by the Center for Reproductive Rights. So, while abortion may remain legal in the territory in the wake of the Supreme Court action, that is not a guarantee the local law won't change.
The U.S. Supreme Court draft opinion that was leaked early this month, unleashing fiery debates across the country, is not expected to change substantially before the Court issues its final decision, probably in a few weeks. The draft overturns the Court's 1973 decision in Roe v. Wade which had concluded that the U.S. Constitution protected the right to abortion. In the absence of overarching federal law, the new Court decision will send the matter to the individual states and territories to make decisions for their own jurisdictions.
In anticipation of Roe v. Wade being overturned, some states have local laws on the books specifically legalizing abortion. Others have statutes in place criminalizing abortion in almost all circumstances. Such "trigger laws" could become effective once the Supreme Court releases its final opinion.
While the 1973 decision was considered a precedent and settled law, public debate on abortion has been somewhat muted in the Virgin Islands. Still, there are strong feelings on both sides.
"Roe v. Wade has been like, I would say, a form of equality for women," said Clema Lewis, executive director of the Women's Coalition of St. Croix. "It has protected us in many ways. It's critical to us."
The Coalition is not directly involved with abortions. Its mission centers on crisis counseling and support services to women and families. In fact, Lewis said, it is prohibited from paying for any medical expenses, including abortions.
It can and does offer counseling and support for women. It conducts parenting classes and can contribute such items as disposable diapers, car seats, and strollers – "whatever we have, and they don't."
But Lewis said she sees a need for abortion in some cases.
Many in the organization's client base live at or below the poverty level. "We see people who can't afford another child," she said.
In some instances, she added, it's not economics but rather a matter of the woman's health.
"And let's not forget challenged women" whose intellectual or mental difficulties make them easy victims of sexual predators. There are also young teens who are "emotionally immature" and fall for the attention of an older man. Lewis said one pregnant girl expressed shock at her condition because the man she was seeing had assured her he was too old to father a child.
"We believe that women have the choice to decide what happens with their bodies," she said.
There are no local statistics on abortions. The Health Department doesn't keep them, according to its public information office.
However, Lewis and others say they are common.
"They're several gynecologists on the island that do abortions," Lewis said. And some women go to Puerto Rico or the mainland for the procedure.
V.I. law says an abortion may be performed in the territory only with the written consent of the pregnant female and only by specific medically trained personnel.
If the pregnancy is at or below 12 weeks, a specialist is not required. The procedure may be performed by a physician licensed to practice medicine in the Virgin Islands or by a physician employed by the government to practice medicine.
If it is after 12 weeks, only a licensed gynecologist or surgeon (or a gynecologist or surgeon working for the government) may perform the abortion, and it must be performed in a hospital that is licensed by the Department of Health. That means one of the two quasi-governmental hospitals in the territory, the Juan F. Luis Hospital on St. Croix or the Schneider Regional Medical Center on St. Thomas.
Abortion is not legal in the Virgin Islands after 24 weeks of pregnancy except when the surgeon or gynecologist has reasonable cause to believe that there is substantial risk that the continuation of pregnancy will endanger the life or health of the pregnant female.
Having or providing an abortion "other than those authorized" by Virgin Islands law is a felony punishable by a fine of up to $1,000 and/or incarceration for up to five years.
Women have little trouble arranging for an abortion in the territory during the first trimester of pregnancy, according to gynecologist Dr. Anne Treasure. But the law requiring a hospital setting after 12 weeks makes it more difficult and sends many women off-island.
"It's difficult to get participation from hospital staff after the first trimester," she said. Some may have religious or moral objections.
V.I. law stipulates that "(E)xcept in the case of emergency, no physician or nurse or any other hospital personnel shall be required to perform, assist or in any other way associate himself with the performance of an abortion." It also grants immunity from civil and criminal liability for withholding service.
Some doctors will perform abortions only in certain circumstances, and "there are many providers who don't want to give abortions" in any situation, Treasure said. For some, it is a religious conviction, but there may also be personal reasons not related to morality. Some may just want to avoid the controversy that surrounds abortion. "They don't want people outside demonstrating," she said.
The biggest obstacle to abortion in the Virgin Islands, however, is the cost, Treasure said. It may range anywhere from a few hundred dollars to more than $1,000.
According to national figures, four percent of abortions involve women who wanted to bring their baby to term but couldn't because of medical complications, Treasure said.
There are many medical reasons for terminating a pregnancy, she said. One of the more common is that women facing cancer are advised they cannot have chemotherapy if they are pregnant. Another is that those who can deliver only by C-section are limited in the number of such surgeries that they can have.
Further, she said, "Pregnancy itself has its own mortality rate."
Again citing national statistics, Treasure said one-fourth of women will have an abortion in their lifetime.
"The numbers go up for women of color," she said. And they are higher for people living in poverty and for those who are unmarried – all factors in the Virgin Islands which indicate the territory's abortion rate may be higher than the national average.
The guesswork on numbers was disturbing to the Rev. Patrick Lynch, who has led more than a few anti-abortion demonstrations on St. Croix.
"They don't keep statistics? Why don't they?" he asked. "The sad thing is, we not only kill babies, but then they're not even statistics."
Lynch stressed that his comments were his own. "I'm not speaking for the Church because we don't get into political matters," he said. "I'm in agreement if the Roe v. Wade (decision) is replaced. In my opinion, it goes back to the states," and they should decide.
Timothy Olive, who has been active in anti-abortion causes on St. Thomas and participated in numerous V.I. delegations to the annual Right to Life March in Washington, D.C., sees the upcoming decision as an opportunity to revisit local law.
He said he bases his opposition to abortion not only on religion but also on science. New DNA is formed at conception, he said, so from that moment, "it's a separate human life." If it's illegal to kill a bald eagle or sea turtle or their eggs, he said, how can it be legal to terminate a human pregnancy?
"There's a lot of people who want to adopt," he said, but the process is difficult. "To adopt it's more restrictive than for abortion."
Olive said local politicians and much of the public are largely silent on the issue of abortion. "It's not really talked about here too much … I hope that it becomes a topic of discussion. We need to start talking about it."