By Bonny Corbeil
The spirit of Christmas giving arrived at the beautiful Posei-don's Secret Villa for our local ACC in Chocolate Hole on Saturday, December 9.
[adrotate group="6"]
Though Santa Claus was un-able to make an early appearance, he was well represented in spirit by more than 100 animal lovers all joined together in helping support the many homeless, abandoned and needy animals of St. John.
The animal supporters were greeted on arrival to the sweet sounds of St. John's own Pan Dragons; as well as a personal "Thank You" for ongoing ACC support.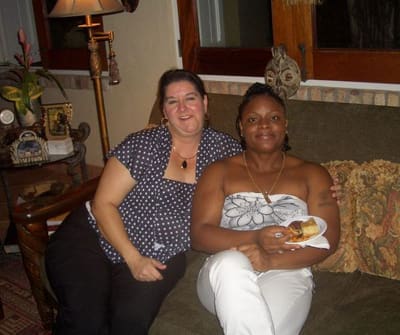 Caneel Bay generously donated appetizers; wine pairings and champagne were donated by both Bellow's Internation-al and Premier Wines and Spirits of St. Thomas. Board Member Diana Ripley purchased and donated a "Palm Christmas Tree" for auction. Fellow board members each brought individual decorations so that the tree was "ready to go."
The villa had poinsettias throughout, with opportunities for purchase by party-goers. The guests enjoyed the beautiful surroundings and African decor.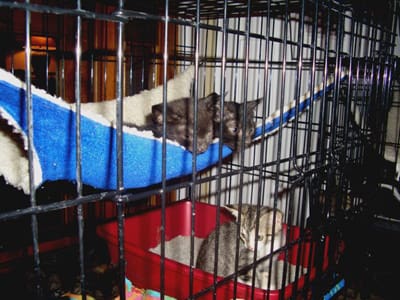 Connie Josephs, ACC Shelter Manager, arrived with a number of kittens lying snugly in their cages in hammocks, reminding everyone that their generosity was most appreciated!
As usual, the St. John community has extended themselves in supporting our ACC motto: "HELP US CARE." A heart-felt thank you to the following for their support: St. John Ice Company, Alan Johnson; Earl Thomas and Archie Stephens for transportation; Westin Resort and Villas as well as Sunshine Jackson and Carole Zarowny for security and sound system; Betty Gerhardt of Scandic Services for graphics; Wicker, Woods and Shells; Maho Bay Camps; The Fabric Mill; Chelsea Drug Store; St. John Dental; Kaleidoscope Video; Happy Fish; Baked in the Sun; Dreams and Dragonflies; Pink Papaya; St. John Hardware; St. John Cabinets: Everyting; Cruz Bay Canines, Cats and Critters; Caravan Gallery; Caravan Auto Parts; Boyson, Inc.; Connec-tions; Jolly Dog; Lucy Portlock and Elaine Estern.
To all the other "front line" volunteers, too numerous to mention, please know that your help was greatly appreciated and your involvement made the evening a success!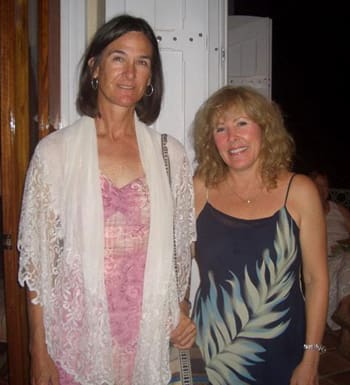 The chair of this event, and ACC Vice President B.J. Harris should be commended for both organizing this event as well as her wedding within a one-week span! A special thank you to board member Nancy Louis for soliciting auction items as well as guest gifts; and Oriel Smith, board member, responsible for getting us the beautiful poinsettias through Caneel.
This event was possible due to owners Bill and Carla Neill, in generously offering the use of their beautiful home. Thank you Christie O'Neill as well, for helping to make this happen.
A number of guests commented "Christmas for the Animals" was a wonderful opportunity to see and enjoy unique, beautiful St. John Villas as well as support a cause dear to their hearts.
The ACC invites anyone who would like to consider hosting this annual event, or any other that might help us raise funds for our important ACC work, to please, let them know!