The Source wants to help reduce the overpopulation of unwanted pets in the U.S. Virgin Islands. Every week we will feature a dog or cat from the hardworking rescue organizations and hope someone will find their fur-ever friend on this site.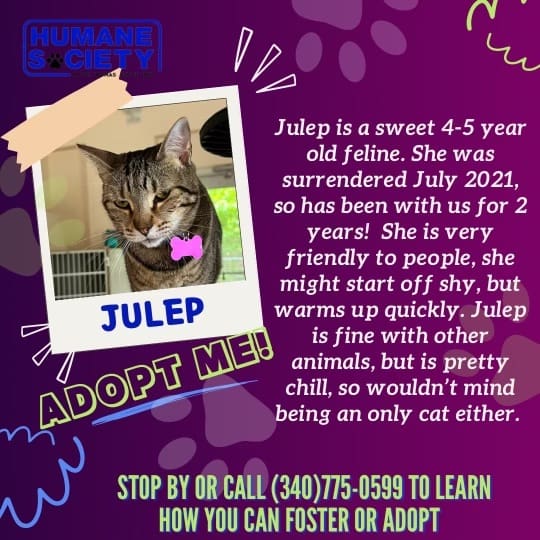 Let's find Julep a home! Call the Humane Society of St. Thomas at 340-775-0599.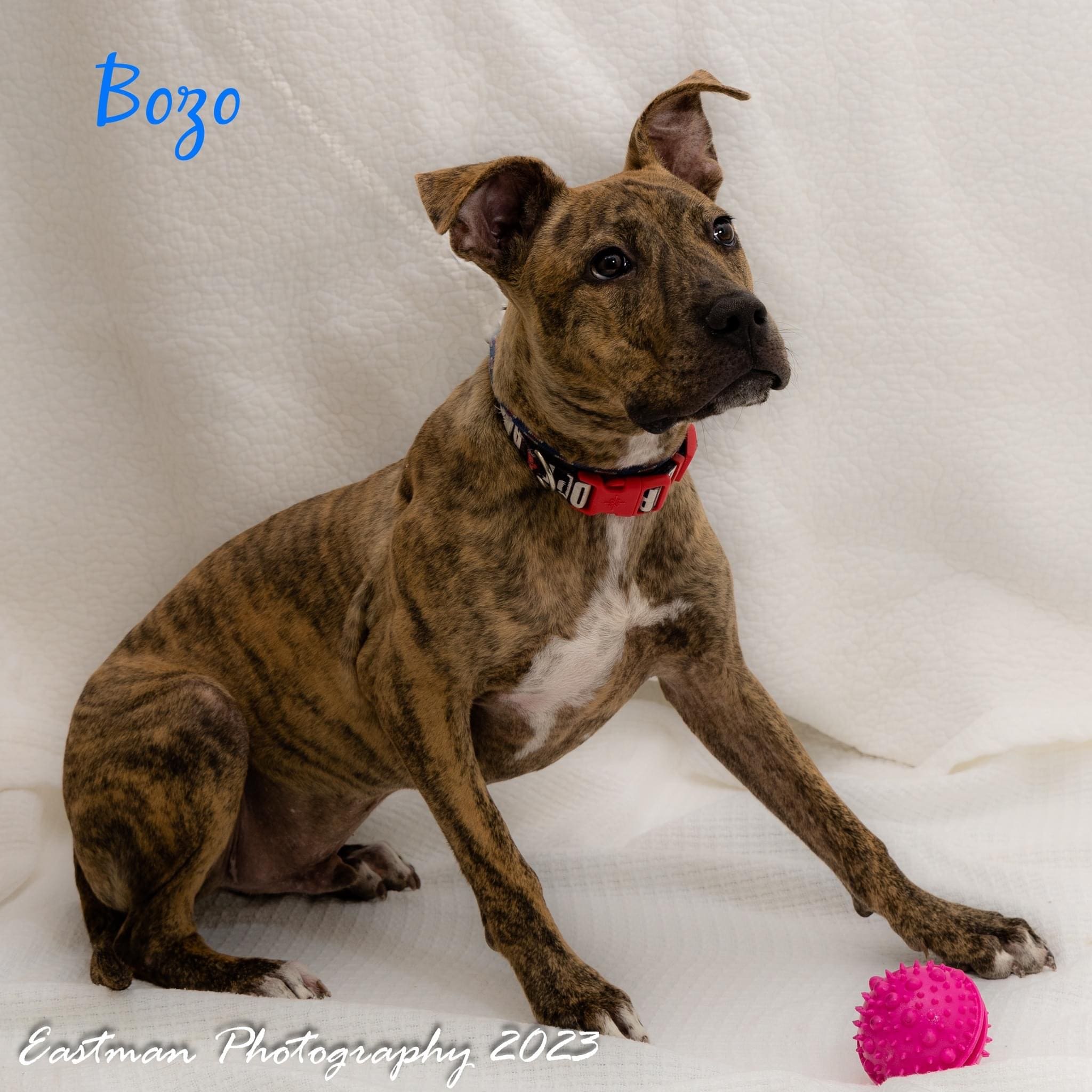 Bozo is described by his carers as very friendly with humans and other dogs. He is eight months old and was rescued from the Mon Bijou dump in 2022. He has been adopted once but his owner said he can't give this sweet boy the care he deserves. Visit Bozo at The Pet Place, next to Food Town, and give him a second chance and a fur-ever home. Call 340-725-7387.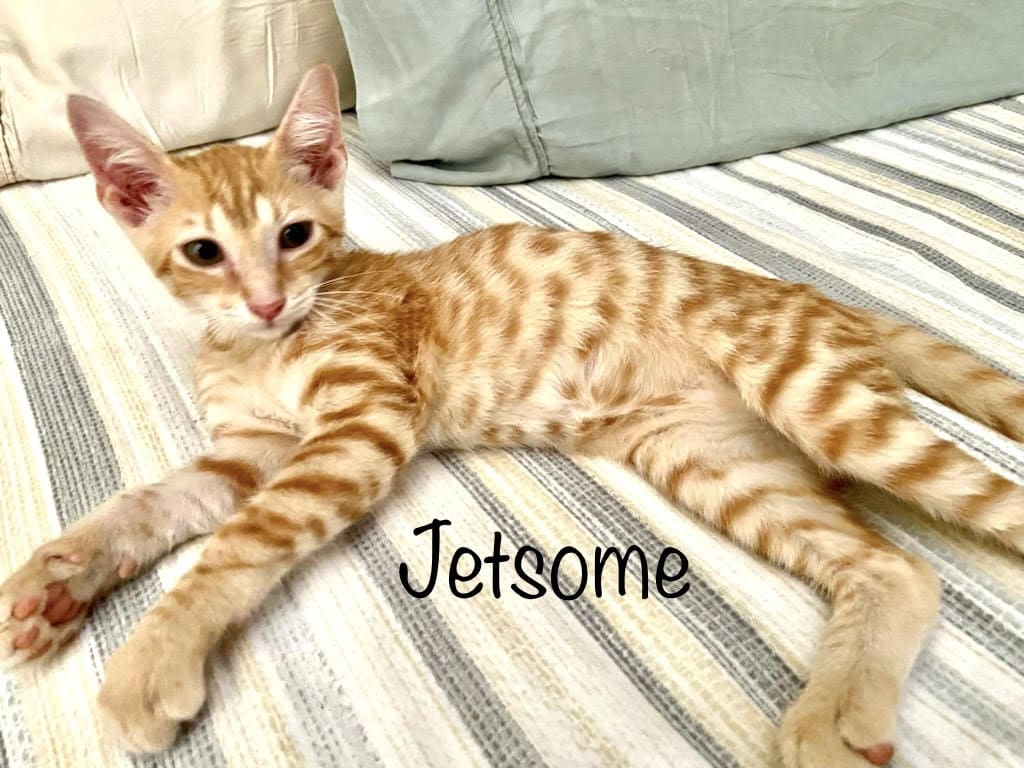 Thirteen-week-old Jetsome is a male ginger who is very comfortable around humans and other cats. He roams around his foster home looking for a toy and then tears into it. He loves cuddling and being petted. He will come to find a hand and nuzzle it to pet him. Jetsome is living with his brother Flotsam but would do well in a home by himself. Visit www.realcruzancats.org for more information and other kittens available for adoption and fostering. 
All animals have been vaccinated, neutered, and are healthy and ready for their new home.