After a two-year hiatus, campers have returned to the beaches on St. Croix. The visibly packed beaches welcomed campers excited to feel some time of normalcy after the COVID-19 pandemic that has caused curfews and no mass gatherings for beachgoers. After it was forecasted for hazardous seas, the ocean proved to have great conditions, unlike what was previously reported.
On the north side of the island, Glenda Delgado, who has camped at Salt River Beach for 43 years, said, "It feels amazing to be back. The only person that is missing is my mom Rozita." Delgado was referring to her mother, Rozita Delgado, who passed in 2021 and, prior to her passing, camped at the beach for 56 years.
"While she was sick, all she would think about is coming back to camp," said Delgado. "It started with my parents, and it began with just a sheet in the sand and a tarpaulin. As the years passed, we became more advanced with the setup," she said.
Glenda's family had just finished making a Good Friday meal of fish soup — just one of the delicacies prepared at the campsite where there also was a tribute in the form of a sign with a photo of Rozita strolling the beach.
[adrotate group="6"]
Over on the east side of the island, just after the restaurant "Cheeseburger's in Paradise," there is a dirt road that leads to Green Cay Beach, where Yvonne Ortiz has camped during the Easter holiday for 26 years. "When my husband passed away, we decided not to camp. It has been six years now that we have not camped. Some of those years are due to the pandemic."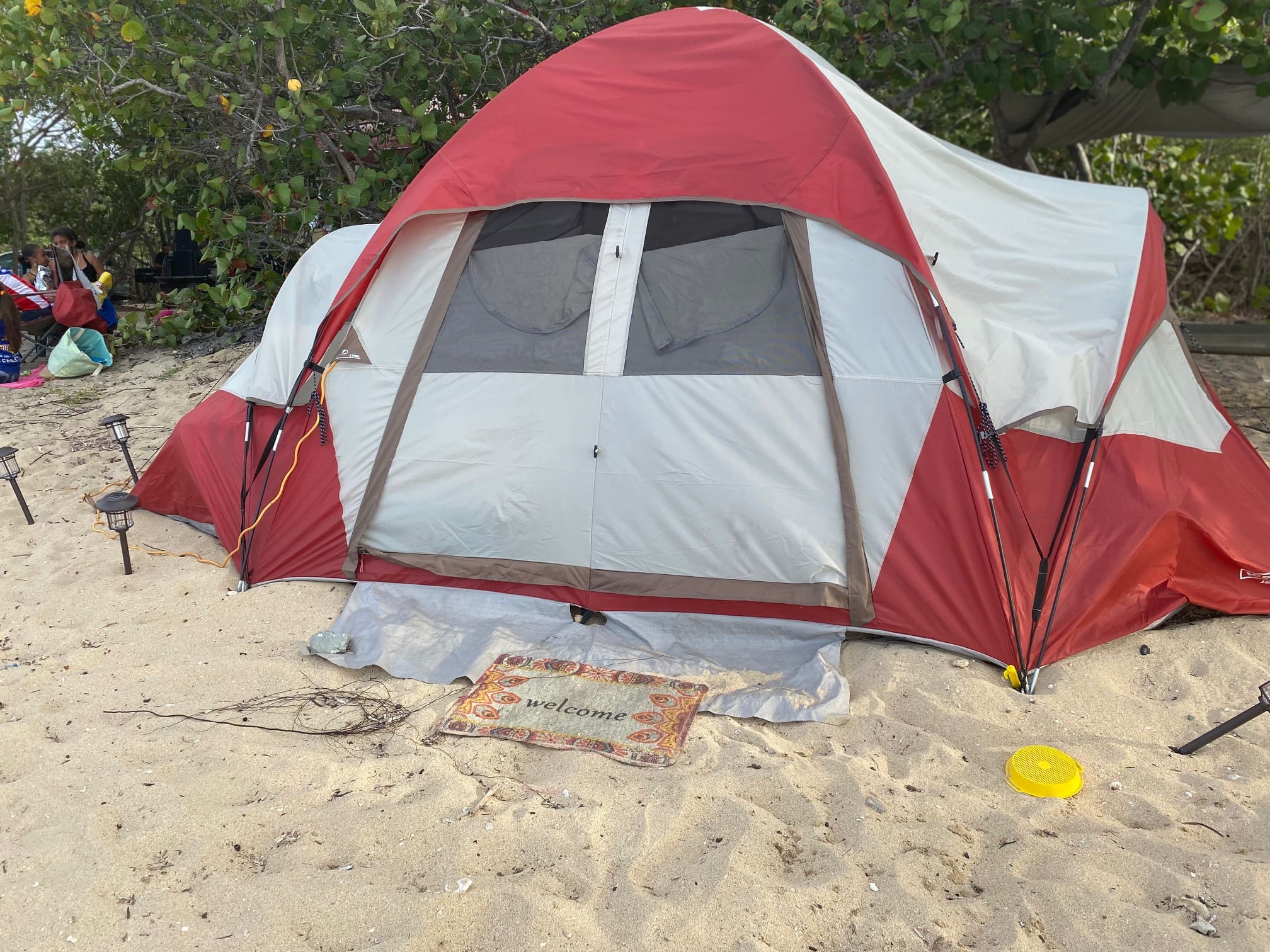 Ortiz said that the return to the beach has been wonderful, and when they received word that camping could resume, she was ready to get back to normalcy. Two weeks prior, Ortiz hung her sign that said, "Flamboyant" and when other campers would come to set up their tents, they would automatically know that the area was reserved. "It is just the respect that we receive from people," said Ortiz.
"If you come, you are going to eat," said Ortiz. "Being able to be around my people and serving them. I'm a person that I love to serve people and anybody that comes. I love when they feel comfortable."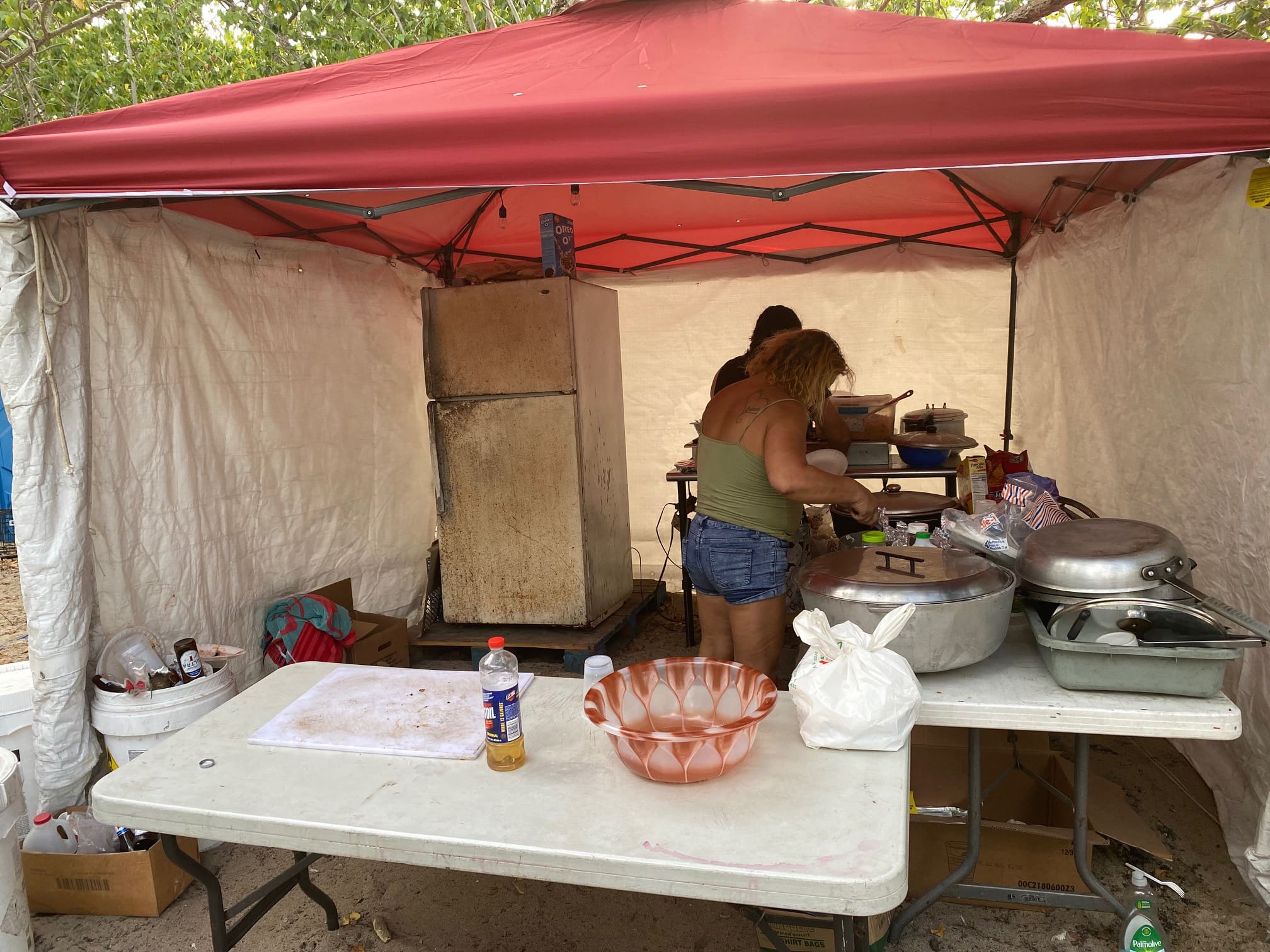 On the west end of the island, on Dorsch Beach, children run up and down the coast as the sun sets. It has been another day filled with fun, food, and family time for Naychaling Awong.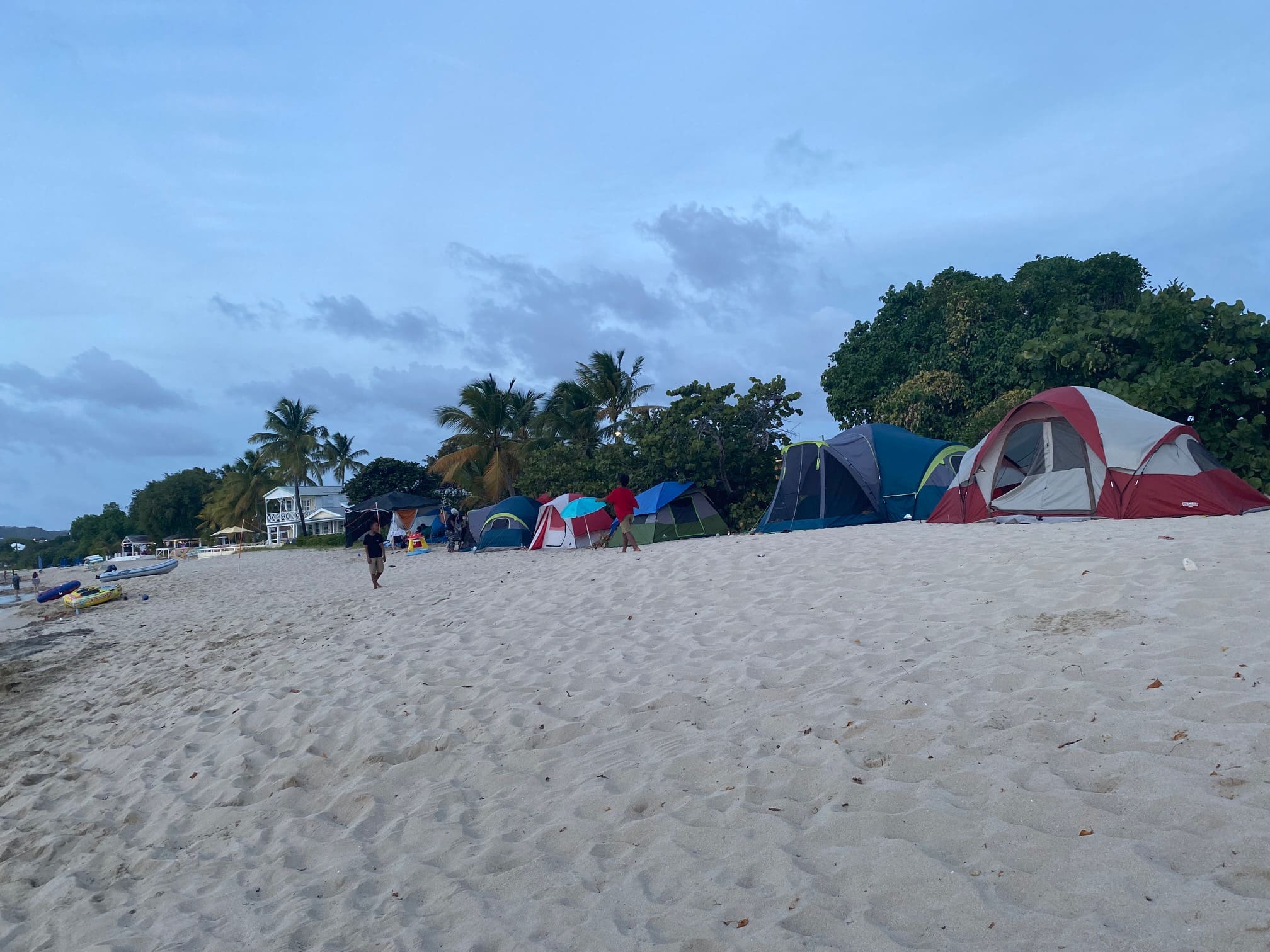 "We used to camp when we were younger, and this is our first time doing it in years. Now that we are older, we want to reintroduce it to the younger children in my family," said Awong.
She said that the experience has been great, and her family plans on doing it again next year. They will call it "Camping 2.0," signifying that it will be bigger and better. "This was a test run because we have not done it in years," said Awong.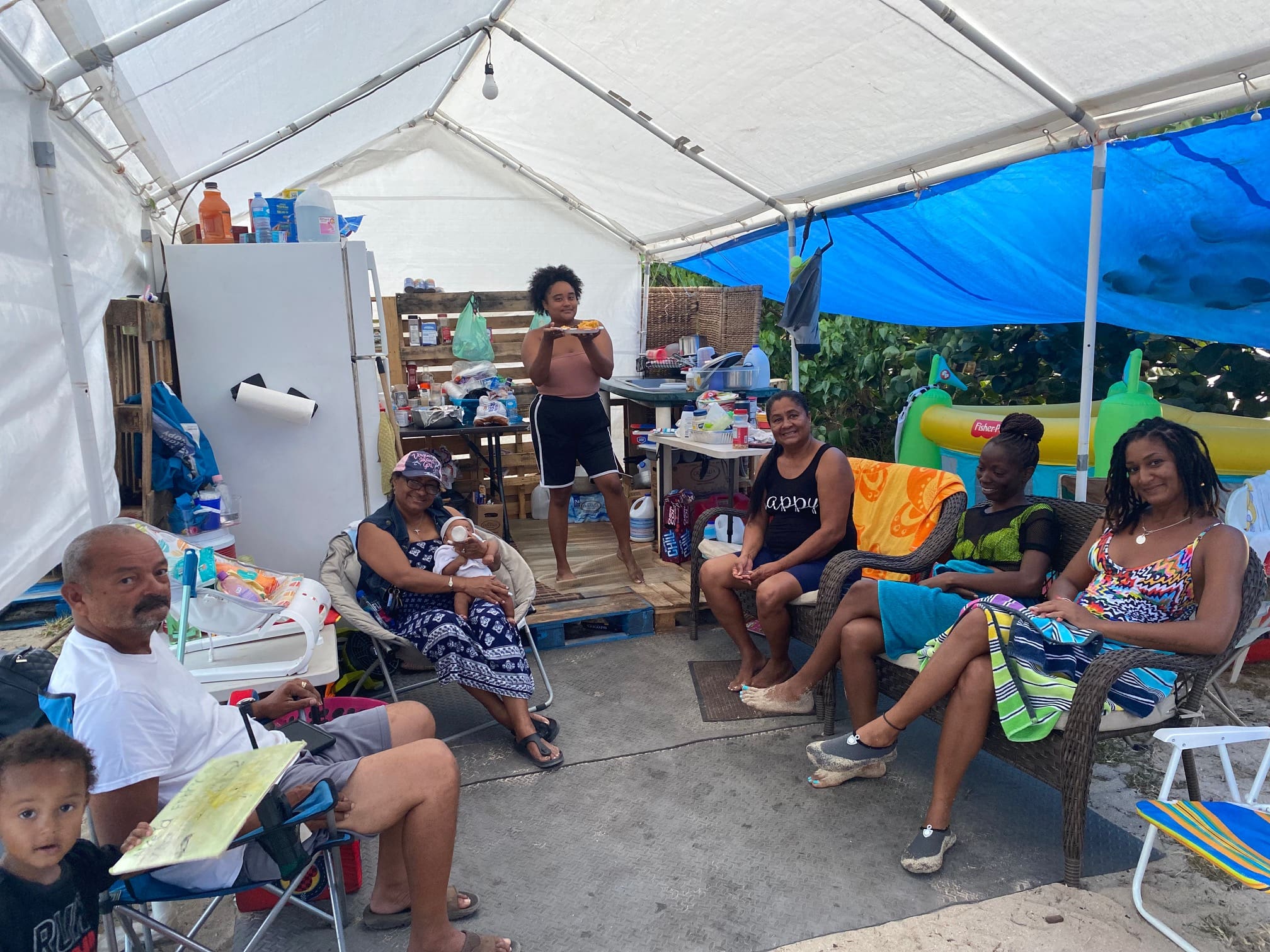 She said that after the lift on pandemic restrictions and curfews, it was a great change in being able to be outdoors.
"It's always a pleasure to enjoy family time and friends time. Being able to cook big food like Thanksgiving every day."