Bajo El Sol Gallery Owner Priscilla Hintz Rivera Knight introduces the film's Producer/Director/Editor Crystal Fortwangler and Bill Stelzer, the film's director of photography. 
Photo courtesy of The VI Photo Guy .com. 
Once upon a time in the Virgin Islands, green iguanas—those astonishing lizards that remind us that dinosaurs once roamed the planet–were protected by law. But no more.
The population of iguanas has exploded in recent years. "Now we are being inundated.  They walk around like they're paying life insurance policies…like they were here before we were," said St. John resident, Valentine.
Valentine made her remarks in a film chronicling the rise of green iguanas in the Virgin Islands –particularly on St. John– made by cultural anthropologist Crystal Fortwangler and filmmaker Ziggy Livnat.  Their film "It Ain't Easy being Green" had its world premiere at the Bajo el Sol Gallery in Mongoose Junction in Cruz Bay on December 7, and an encore showing December 9.
Fortwangler, along with director of photography Bill Stelzer, were on hand both nights to talk about the film.  Stelzer started out by speaking of his own experience.
"Everyone has a story about how they know someone who was walking when an iguana jumped out of a tree.  The first day of filming, I was walking and one jumped on my head.  Crystal said, 'Did you get that on film?'"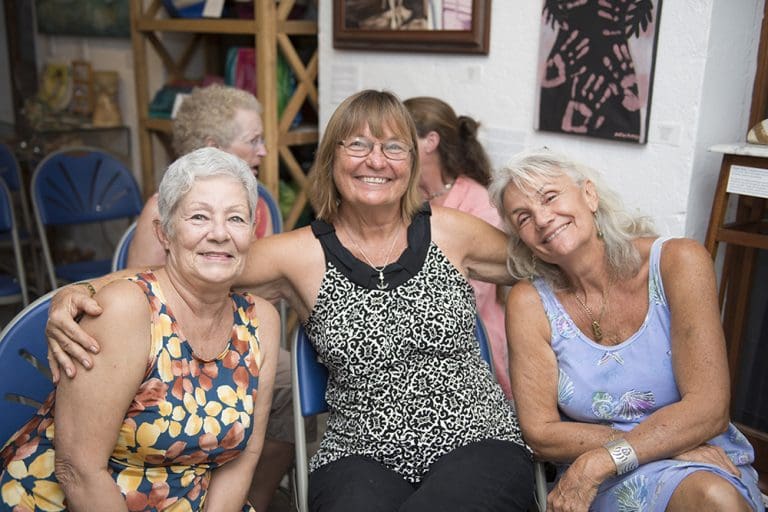 It's not that iguanas are so aggressive.  It's more that they tend to fall out of trees during the day as they bask in the sun, or at night when their body temperatures cool and they become torpid.  Iguanas become increasingly frisky and visible during mating season, and you're as likely to encounter them in the park in Cruz Bay amid the traffic and hubbub as anywhere else.
Fortwangler had worked as a college professor at Chatham University in Pittsburgh, Oberlin College in Ohio, and other locations when she decided to make a film.  "No one was reading anything I had to say," she said, only half joking.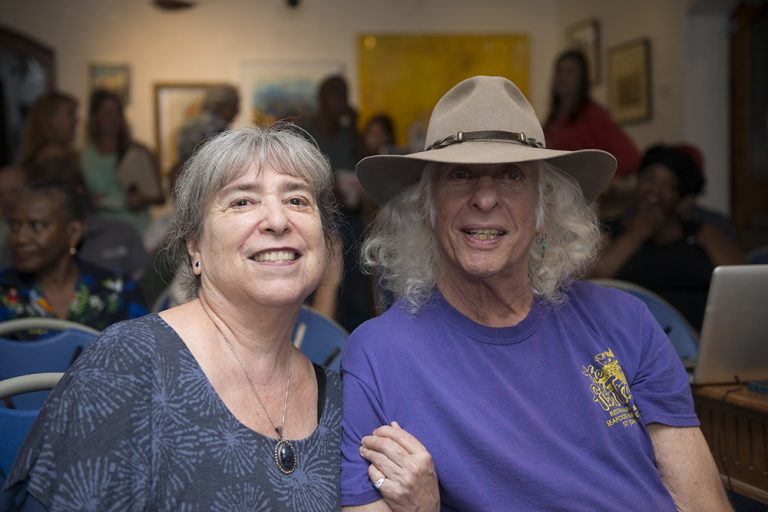 She was very familiar with St. John, having conducted research on the island for 20 years, and having lived here for two years.  Her doctoral dissertation explored the intersecting history of tourism, the National Park, and the real estate industry.
Examining how people adapt to changes in the environment is part of Fortwangler's area of study, and "It Ain't Easy Being Green" shows the wide range of responses humans have toward iguanas.  Clearly some people love them, feeding them treats, giving them names, and inviting them to share their swimming pools. (Iguanas are excellent swimmers and can remain under water for up to 30 minutes, according to the film.)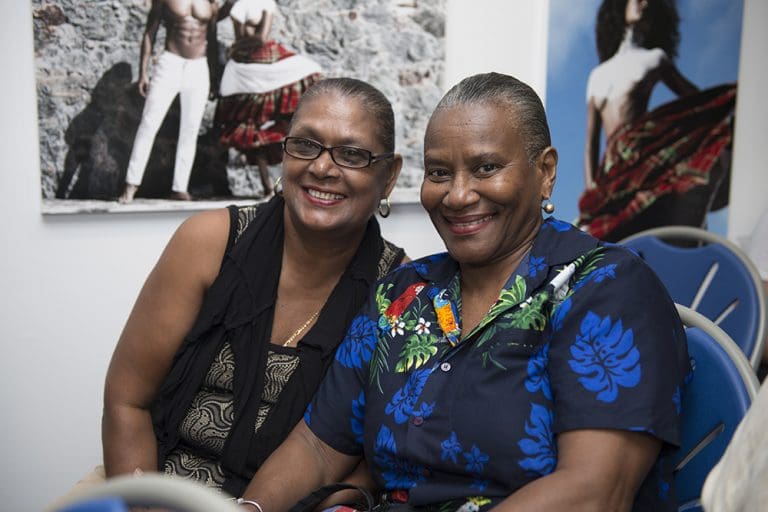 Other people, like farmer Josephine Roller, consider iguanas to be a perpetual menace. They devour her growing vegetables in spite of the protective netting she erects. They'll even burrow under fencing if they have to, her husband Hugo observes matter-of-factly.
East End resident Sylvia Kudirka thought she was simply being kind to animals when she agreed to provide amnesty to three iguanas whose habitat on St. Thomas had been destroyed by construction. Now several years later, she estimates that she has 100 iguanas sharing her property of one-third of an acre.
What happened to make the iguana population explode as it has?  No one is certain, but retired National Park Service resource manager Rafe Boulon thinks it has to do with a virus that killed up to 90% of the mongoose population in the 1990's.  Mongooses commonly eat iguana eggs and juveniles; as the mongooses became scarcer, the iguanas began to thrive.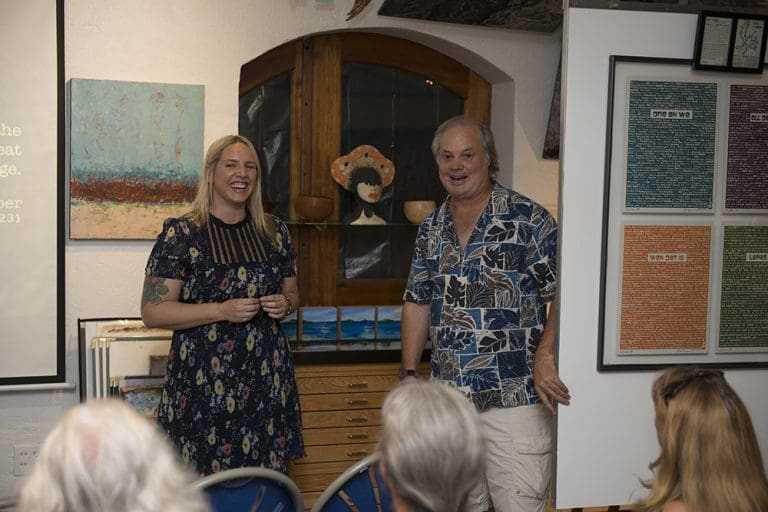 Valentine believes that iguanas have become so prevalent because of the spread of construction to so many remote areas of St. John.  Iguanas like to nest in sand, one of the components of concrete.  When sand is transported for construction, buried iguana eggs go along for the ride.  As new houses spring up, so do new populations of iguanas.
Iguanas used to be rare, and Virgin Island law classified them as a threatened species until a couple of years ago.  Alvis Christian, who grew up on the East End, doesn't remember seeing any on island until the 1970's, but iguanas have been known to exist in the Virgin Islands since Oldendorp, a Moravian minister, described them in his 1777 manuscript.
"It Ain't Easy Being Green" tells of a boy scout, Halsey Oakley Fuller, who in 1922 wrote that iguanas tasted like frogs legs and offered a recipe for iguana fricassee.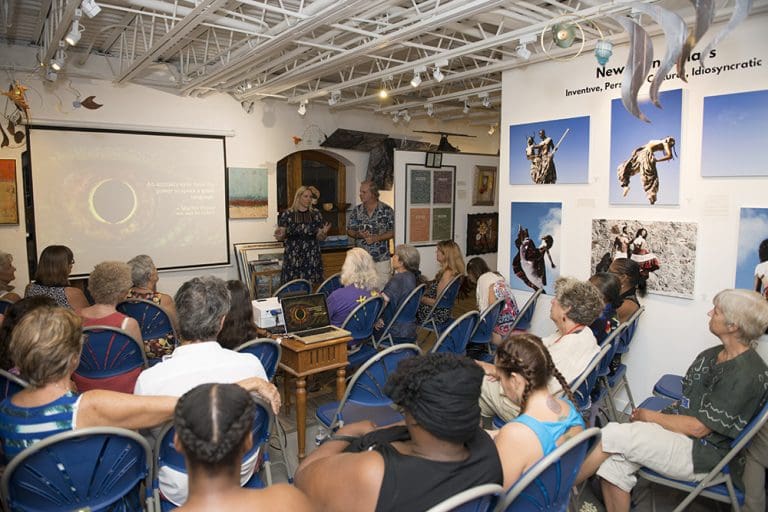 It's not as bizarre as it sounds. In many parts of the Caribbean and Central America, iguanas are hunted for food, and some islands are considering exploiting them as a commercial food source.
Eating iguanas is one solution to the problem of iguana overpopulation, though it's not likely to be a popular one among Americans.
The film doesn't offer any outright solutions to the iguana problem.   Some of us are likely to continue to take an active approach and shoot them with pellet guns. Others will favor a more passive approach, like the resort manager who has learned to plant flowers that seem to be less palatable to iguanas.
"It Ain't Easy Being Green" reminds us that we can't blame the iguanas for adapting so well to our human environment.  "A lot of problems in nature are people problems," observes Park Ranger Laurel Brannick in the film.  "We caused them."
Editor's note: In paragraphs 2 and 3 of an earlier version of this article Ed Roberts, a retired National Park Service ranger, was mistakenly quoted. The quotes and information have been properly cited to Valentine, long time St. John resident.