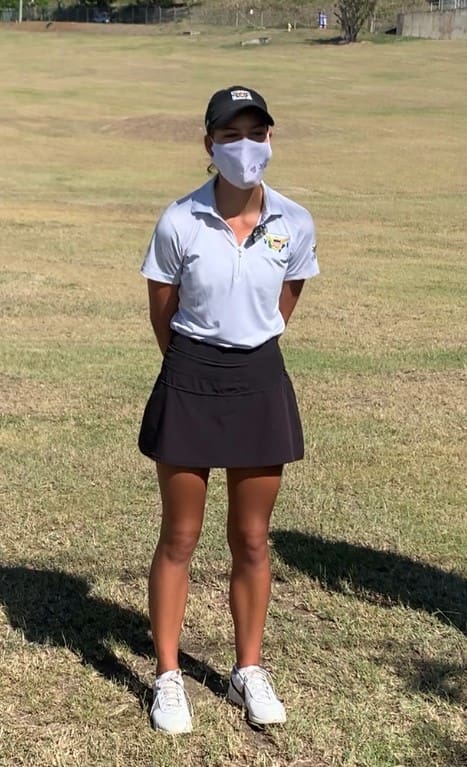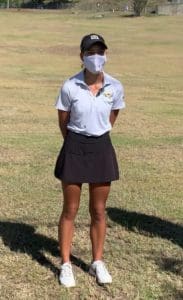 Alexandra Swayne used the word "fun" five times during her press conference on Tuesday, joyfully announcing her decision to turn pro.
Swayne credits coaches Arthur Edgar and Nevin Phillips for making the game of golf enjoyable for her. "My parents and I lived on St. John. When they wanted to get rid of us they would put us on the ferry to St. Thomas. Nevin or Art would pick us up and we would go over to Mahogany Run to play in the Junior Program and I had an absolute blast," she said.
This jubilant spirit permeated the press conference and both coaches beamed with pride as they made their remarks. "Alex was in our program when she was 14 years old. Now she is going pro. She made the European tour. So, she will be going to Europe to play on the European golf tour," Edgar said.
Phillips, who is the current president of the Virgin Islands Golf Federation and is also a PGA Class A Pro, was ecstatic that Alex chose the U.S. Virgin Islands. "Realistically speaking, Alex is such a talented individual, she doesn't need to embrace the Virgin Islands and say she wants to play for the Virgin Islands, but that's where her heart is," he said. "For her to choose the Virgin Islands, I can't tell you how proud I feel that you embraced us and we love you and will always be behind of you."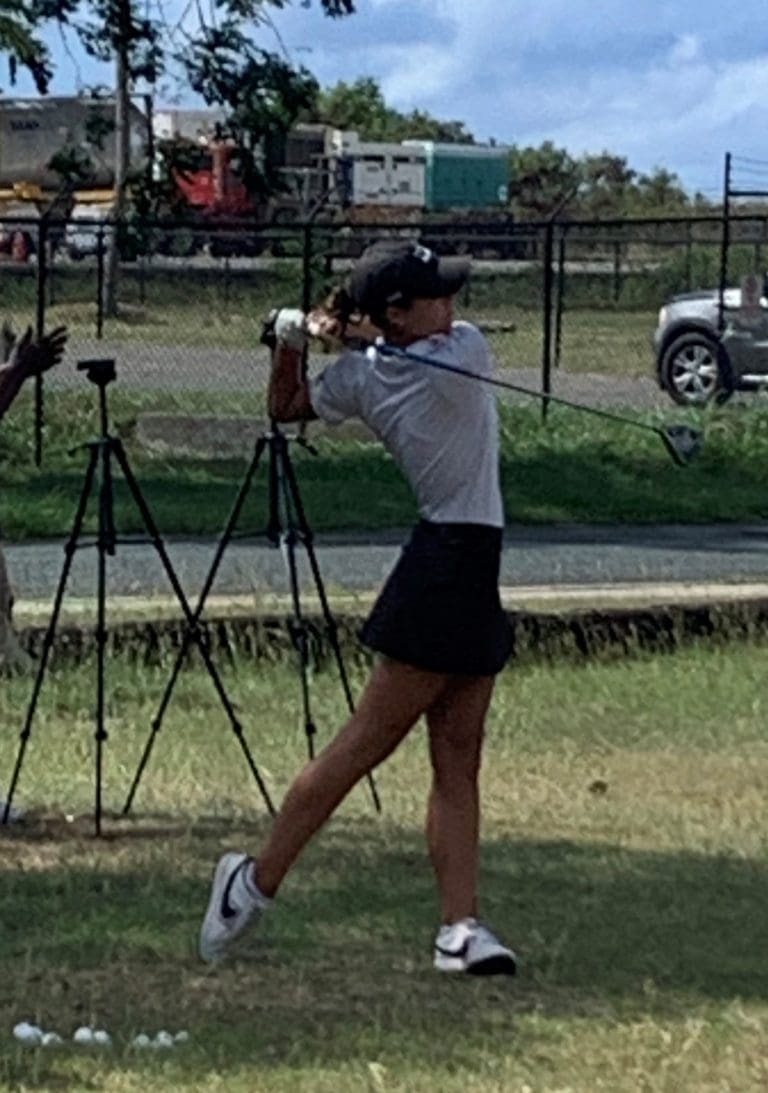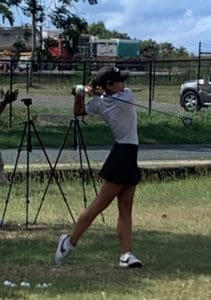 Swayne has built an impressive resume during her tenure as an amateur golfer. In 2018, she graduated high school in Ohio. The National Junior Scoreboard, the American Junior Golf Association and Golfweek all ranked her as the No. 1 female golfer in the state of Ohio. She placed in the top five in numerous tournaments including a third-place finish in the Caribbean Amateur held in the Cayman Islands as she represented the USVI.
Swayne played for Clemson University. There she was a valuable player on the Clemson Tigers golf team. She became the first woman golfer at Clemson to qualify for both the U.S. Open and U.S. Amateur in the same year while still with the Clemson program.
The sport of golf has been very enjoyable for Swayne during her tenure as an amateur. Her father, Chuck Swayne, is a former professional tennis player who competed on the ATP tour and will be accompanying her as she joins the European Tour. His knowledge will help his daughter better navigate her transition into life as a professional athlete.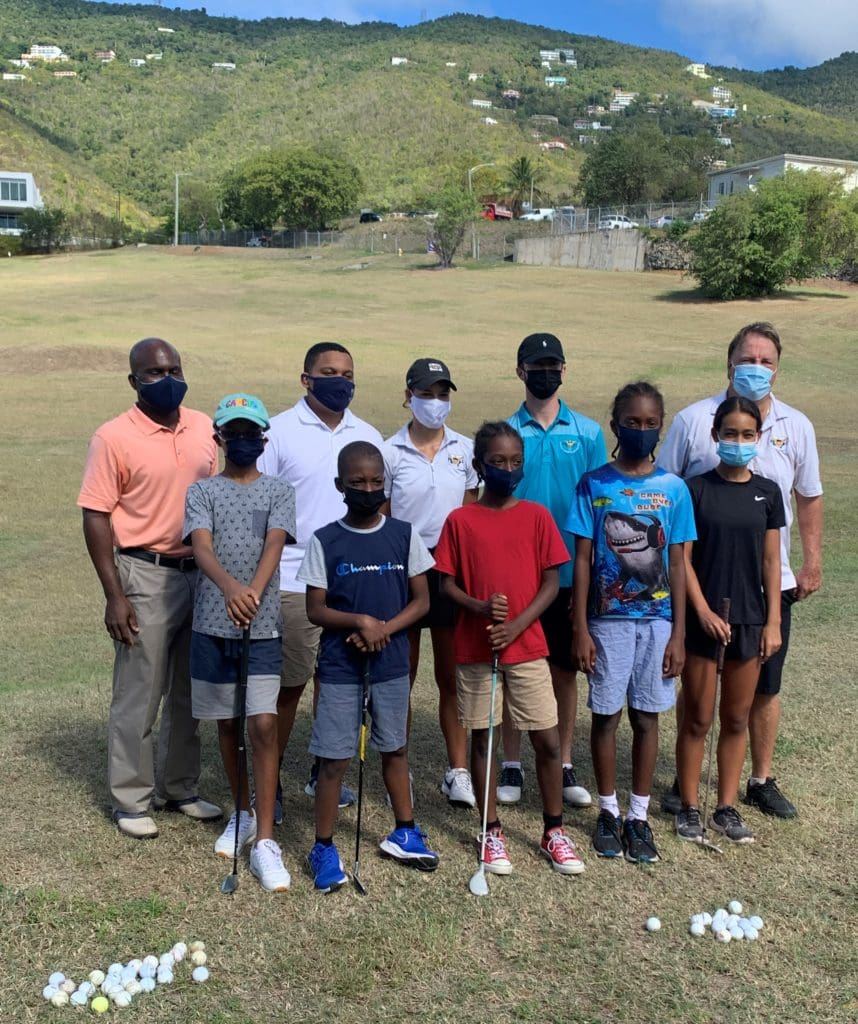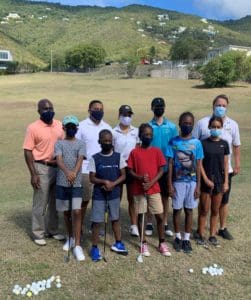 Alex Swayne took the time to work with a group of young kids after the press conference. During the conference, she was asked what advice she would give the young people at the clinic.
"You just have to have fun," she said. "If you make things fun and interesting you will be successful. Overall, just enjoy your time out here. Other than that, work on your short game. It's very important."