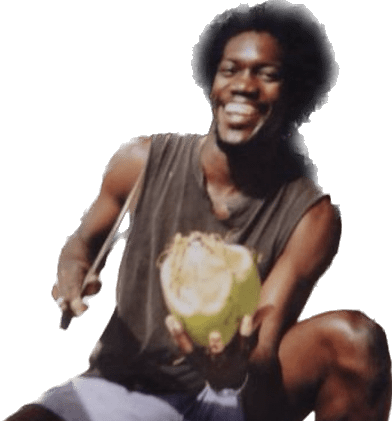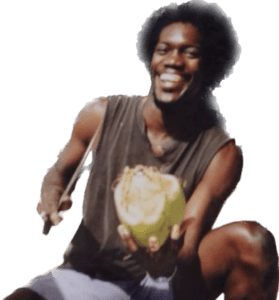 Alfred Francisco Coppin was born on Nov. 11, 1968, at Ingeborg Nesbitt Clinic, Frederiksted, St. Croix, USVI.  Freddie "Nambo" passed away on April 5, 2023, in Greensboro, N.C.
Freddie was preceded in death by his nephew, Anthony Petersen Jr.; his brother, Anthony A. "Boof" Petersen; his father, James N. "Cop" Coppin; and his mother, Angeta V. "Aggie" Thomas.
He is survived by his Dudu Da'lin' Lee, soulmate and wife of 30 years; his stepchildren: Sol Jackson (Kristen Donohue) of Golden, Col., Eli Jackson (Jannika Evans) of Aurora, Col. and Allie Vainwright (Glenn) of Greensboro, N.C.; step-grandchildren: Griffin Jackson, Audrey Jackson and Braggy Vainwright; and stepmother, Marjorie Larson.
He is also survived by his sisters: Anika Coppin and Marsha Battle (Monty) — all of San Antonio, Texas, and Theresa Joseph; his brothers: Winston Arnold of St. Croix, Nathaniel Coppin of Wales, Jimmy Coppin of Fla., and Marvin Thomas (Elizabeth) of Fayetteville, N.C.; along with many cousins, nieces, nephews and his favorite sister-in-law, Iris Anne Matney of Amarillo, Texas.
Freddie was known for his dependable, hardworking spirit, a great smile, a huge belly laugh and love for dancing to reggae music.  He enjoyed waiting for a green flash and dancing to the classic rock band Green Flash at the Sandbar (later known as the Sundowner, and, even later, Changes in Latitude).
Freddie had a great passion for cooking delicious meals for his friends and family with vegetables grown from his own garden and, of course, his signature hot sauce that not many could handle!
A few places Freddie worked at when in the States are Landscaping and Jamaican Grill (Albuquerque, N.M.), Macy's (Denver, Col.), and Goodwill Industries of N.C.
Freddie's burial will take place at 2 p.m. (ET), Thursday, April 27, at All Souls Natural Burial Grounds in Greensboro, N.C.
In lieu of flowers, please consider donating to the Rheumatoid Arthritis Foundation or Queen Louise Home for Children (St. Croix, USVI).
Hanes Lineberry Funeral Home, 515 N Elm Street, Greensboro, NC 27401 is assisting the Coppin family.  Fond memories and online condolences for Freddie may be left at www.haneslineberryfhnorthelm.com.