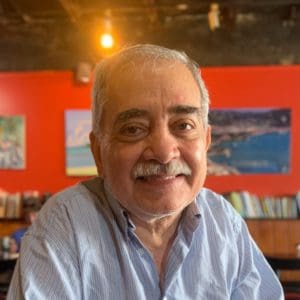 It is with heavy hearts that we announce the passing of our beloved Anival Vázquez Jr., endearingly known as "Andy." Andy went home to be with our Lord and Savior peacefully in his home state of New York on July 27. He was surrounded by his loving family and friends.
Andy worked for more than 40 years with the Social Security Administration as the disability representative. His work brought him from New York, to Puerto Rico and, finally, to the Virgin Islands where he ultimately settled for nearly 30 years. He was also a member of the Caribbean Chorale Choir for many years. He was a musician, but he was also an artist, mathematician and a dedicated father.
Andy is survived by his family and friends throughout New York City, Philadelphia, Florida, Puerto Rico and the Virgin Islands. He was loved and leaves those he held close to his heart to mourn his passing: Brianna Vázquez Smith, Bethany Vázquez Smith, Marissa Smith Vázquez, Ramona Vázquez, Gregory Vázquez, Rainelle Vázquez, Gabrielle Vázquez, Luis Vázquez, Jose Santiago, Lourdes and Willy Garcia, Pepo, Auchie, and many other relatives and friends too numerous to mention.
Andy lived a life devoted to public service and family. His children meant the world to him, and he dedicated himself to caring and providing for all their needs. He will be missed dearly by all the lives he touched. May his soul rest in eternal peace.