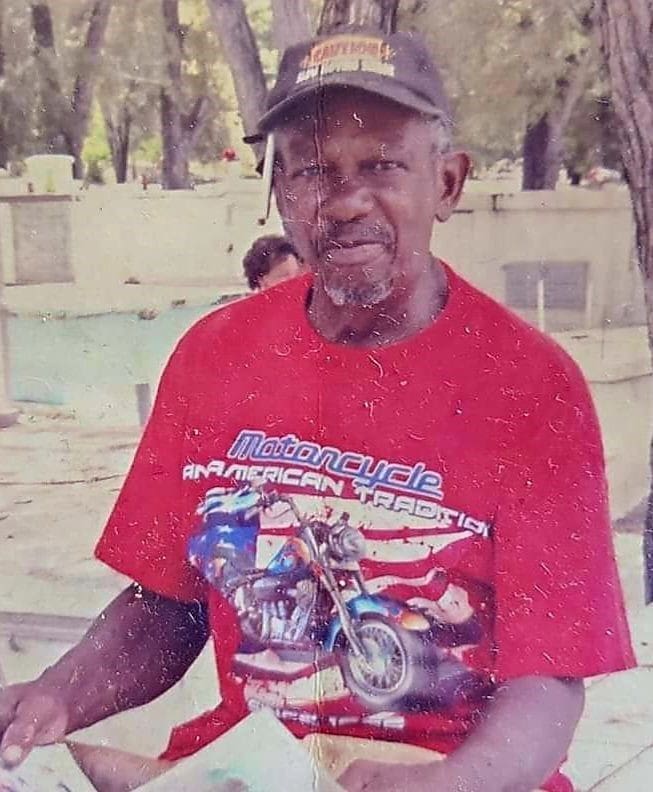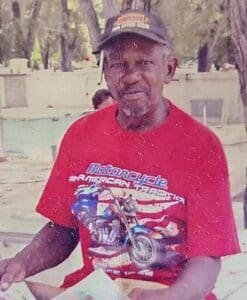 Anselmo A. Peters, affectionately known as "Uncle Selmo," "Pete" or "De Lip," died at the Roy L. Schneider Hospital on Easter Sunday, April 9. He was 88 years old.
He was preceded in death by his parents: Anastasia Furey-Peters and Ezekiel Peters: sisters Sylvanita Harrigan, Beryl Peters-Wade and Ann Eleanora Richards; brothers: Vincent, Jose, Amos and Samuel Peters; close friends and colleagues: Burt Petersen, Liston Phillips, Tum, and Eric "Bap" Benjamin; and special friend, Iola Brown.
His life will be remembered and celebrated by his sister, Harriet Leonard; brothers: Orlando and Austin Peters; sisters-in-law, Hulda and Marion Peters, Agina Mumin-Peters and Karen Woods; close friends and colleagues: Juanito Benjamin, Albert "Munchin" Lewis, Lincoln "Yellow Man" Harrigan, Henry Richardson and the rest of the graveyard family.
Special niece: Beranice Wade who has been his caregiver for the last four years with the help of her daughter K'yanla Westerman and cousin Joyce Maxwell who is also one of his many nieces.
Nieces: Audrey Peters, Maria Douglas, Hillis Peters-Thomas, Julianna Sudler, Milicent and Michelle Peters, Elesta Morton, Kathleen Fleming, Florence Hodge, Tricia Jefferson, Helen, Diana and Marie Peters, Anita Harrigan, Joan Richards, Sonia Hazel, Sylvia Hodge, Abigail and Sandra Harrigan, Naeemah Pembertom, Monalisa and Carol Peters, Shaurette Smith, Beverly Wade, Brenda Lee Scott, Cecelia Benjamin, Jacqueline Blyden and Tamia Christopher.
Nephews: Aubrey, Leroy, Justin, Amos Jr., Vincent and Renaldo Peters, Andrew Harrigan, Herman James Jr., Joseph and David Richards, Renardis Smith and Claudius "Bucky" Harrigan Jr., Hilil Nickerson, Wadeh "Al" K Waba, Aaron and Albion Wade, Terrance "Ajah" Blyden, Samuel Jr., Orlando Jr., Kishean Jr., Wayne and Jamal Peters.
Anselmo Peters is also loved and celebrated by countless great-nieces and great-nephews all over the world, as well as many other relatives and friends too numerous to mention.
Funeral Services for Anselmo A. Peters will be held on Monday, May 22, at the Blyden Memorial Chapel. Viewing and tributes will take place from 8-10 a.m., with service to immediately follow. Internment Western Cemetery No. 3.
To celebrate his life, the family asks that mourners wear shades of yellow or other festive colors.
Expressions of sympathy to the family may be made online at www.turnbullsfuneralhomevi.com Professional Services have been entrusted to Turnbull's Funeral Home and Crematory Services., 3815 Crown Bay Ste 10, Charlotte Amalie, St. Thomas, U.S. Virgin Islands 00802.