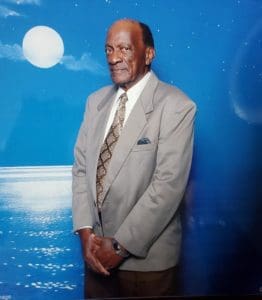 Anselmo R Heyliger Sr. died on Feb. 9.
Left to celebrate his life are all of the living descendants of James Edney; his wife, Joyce Thomas Heyliger; children: Hazel Heyliger, Riva Heyliger Hooper and Anselmo Jr; seven grandchildren: 11 great- grandchildren; numerous other relatives and friends; in-laws; the Edna and Edward Thomas families and the Bernadine Gumbs family. Anselmo was the "last man standing" of 12 siblings – brothers: Alric, James and Roosevelt; sisters: Eugenie, Miriam, Winifred, Dorothy, Theresita, Rosita, Sylvia and Iris.
Special thanks is extended to Dr. Emanuel Graham, the staff of the Charlotte Kimelman Cancer Center, American Cancer Society of the V.I., Dr. Josephine Kozloss of Frederiksted Health Care Inc., Dr. Dante Galiber & staff, Dr. David Weisher, Dr. Tasnim Khan, Dr. Jan Tawakol, NP Jamie Schmidt, and Dr. Elizabeth Delgiacco and staff. He was lovingly cared for by Cecille Serville, Paulina Hobson, Bernadine Gumbs, Delia President of Golden Gate Senior Care, the staff of Continuum Care and The Turning Point Senior Care Center.
A Service of Celebration will take place at 10:30 a.m., Wednesday, Feb. 24, at the St. Patrick Roman Catholic Church in Frederiksted, Interment will follow at the Veterans Section, Kingshill Cemetery.
The family asks that all attendees adhere to the COVID-19 guidelines. Masks are required to attend services.