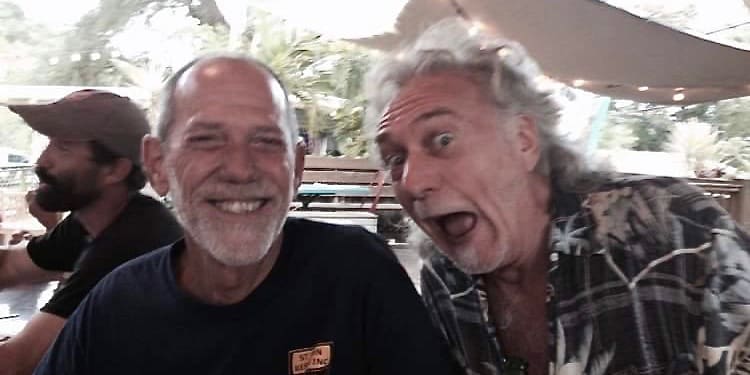 COVID-19 has affected lives in countless ways, including the way we mourn. In July 2020, when Coral Bay resident Ken Yolman died of cancer off-island, no memorial service was held.
There was no public acknowledgement of his death either last Thanksgiving, when the event for which he was best known was cancelled because of the pandemic.
That event was a community-wide pig roast known as "Thankspiggin." He began it in 2000, inviting local people without family on island to join him at his house for a meal.
Over the years, attendance grew. Yolman provided a pig for a traditional pig roast, and community members brought side dishes and musical instruments.
Eventually, the event became so popular that he asked the owners of Skinny Legs restaurant, which closed for the day, to allow Thankspiggin' to be held there. Typically around 200 people would attend, but in 2010 Yolman attempted to set a Guinness Book record for the largest potluck party. That year 450 people attended.
Yolman was unable to attend the last official Thankspiggin' event in 2019 because of health issues. His many friends replaced the spitted pig for deep-fried turkey as the meal focus.
"He wanted everyone to have a Thanksgiving dinner, especially the friends who lived alone or didn't have much money. He was a good man and a good friend," said singer Kerrin Buckley. "There is a hole in Coral Bay without him. I miss him terribly."
Yolman came to St. John under somewhat murky circumstances. According to his website he was an architect who had a successful business building residences and restaurants in Florida. In 1997 he ran afoul of the law over issues involving child support and drug use. That led him to hide out for a year at Jost Van Dyke before he settled in Coral Bay on St. John.
The conflicts that led to his arrival in the Caribbean and the events that followed are documented in his autobiographical book, "Exile Dad," which he published in 2019 and marketed through Amazon.
Once on St. John, he continued his design and construction business, with the motto "Doing more with less." He was a promotor of the geodesic dome construction techniques championed by Buckminster Fuller. He was reported to have been involved with the construction of more than 150 homes on St. John.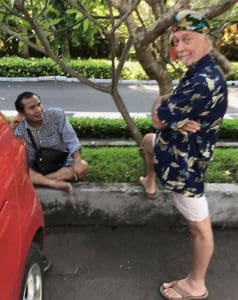 "After the 2017 hurricanes Irmaria, I sought out his opinion on my home damages and repairs. He gave me advice freely and even drew up roof plans for me at no charge, saying he was happy to help out," said Coral Bay resident Bonny Corbeil. "I didn't know him well, he just offered to help. It was during this time that I got to spend time with him and know him better. I'm grateful I did."
Corbeil was disturbed that there was no public memorial for Yolman because of the COVID pandemic.
"I can't stand it when someone dies and it's ignored. I don't have family here, and neither did he. At our age, you think about things like this."
Yolman was diagnosed with cancer around two years ago and went to Thailand to seek non-Western treatment for the disease. He died July 6, 2020.
Many of his friends recalled him with fondness on Facebook, noting his love of a good story, good music, and adventure.
"He had that sly, charismatic, bad-boy vibe hiding under the surface. He loved his travels, women and wine," said Buckley.
"Here's hoping that everyone will take a moment and raise their favorite glass of wine in their own personal toast to 'Ponytail Ken' for a life well-lived," said Adie Hall.