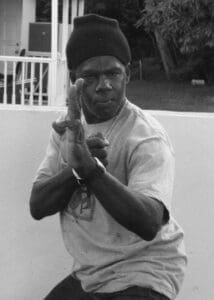 Anthony Alfredo Miller, also known as "Tony," of Estate Grove Place died on March 25. He was 61 years old.
He was preceded in death by his parents: Monica Delores Miller and Ralph Alfredo Miller.
He is survived by his sister, Debra Miller-Hendrickson; brother, Derrick Miller Sr.; adopted sister, Sylvia Parris; adopted brothers: James Parris and Devon James; nieces: Deanna Miller-Webster and Monica Hendrickson; nephews: Darren Esannason, Darnell Esannason, Darrel "Darrelo" Hendrickson and Derrick "Ricky" Miller Jr.; great niece, Daniella Webster; and great nephews: D'Khari Hendrickson, Donovan Webster and Dominick Webster.
He is also survived by aunts: Florobell Miller and Donah Brow; uncles: Theodore "Teddy" Brow and Charles "Zip" Brow; brother-in-law, Roy Hendrickson; sister-in-law, Predencia Miller; special friends: Christophine Davis (Mrs. Christmas), the Christmas Domino Gang and the entire Grove Place community; and cousins and other relatives: Janet Brow-Phillips, Dennis, Joanna, Steve and Vicky Brow, Bernice Miller-Wheatley, Dianne Miller, Donna Miller-Sittig.
He is also survived by other cousins and relatives: Helen, Leslie, Donna, Evadney, Glen, Larry and Leroy Miller Jr., Fred, Bennet Luis, Rufina and Edna Smith, the Lang family, the Brow family, the Phillips family, the Williams family, the Hurley family, the Andrews family, the Prince family, the Granger family, the Parris family, the Jackson family, the White family, the Halliday family, god brothers and god sisters; as well as other relatives and friends too numerous to mention.
A viewing will take place at 9 a.m. followed by a funeral service at 10 a.m. on Friday, April 8, at Friedensfeld Moravian Church. Interment will be at Kingshill Cemetery.