The "Art St. Croix Festival & Spring Jazz Fundraiser" at the Caribbean Center for the Arts in downtown Frederiksted opens Friday, April 21, from 4 p.m. to 8 p.m. with the work of 37 artists exhibiting in the upstairs gallery. A cash bar will be available with music at the opening reception. Light fare will be provided by Unda the Gooseberry Tree. Tickets are $25 with discounts for members.
A Sip & Paint Brunch with Eliana B. Artistry and DJ Karl opens on Day 2 of the festival, Saturday, April 22, from 10:30 a.m. to 1:30 p.m. Tickets are $65.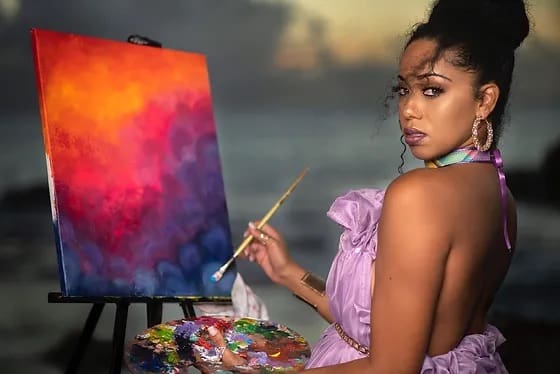 At 3:15 p.m, St.Croix Educational Complex high school drama teacher Sayeeda Carter and CMCArts Artist-in-Residence Tai Allen will present a mini-preview of a half-hour performance with students from SCECHS and St. Croix Central High School. Carter is the Founder of ACT OUT ENSEMBLE: Theater of the Oppressed Virgin Islands.
The Jazz Fundraiser Concert on Saturday will give music lovers three individual performances beginning at 4 p.m. and continuing until 10 p.m.
Jeff Dawson on piano, Mario Thomas on bass, Afra Daily on drums, and Pikey Copemann on tenor sax will begin the musical tier 4-6 p.m. with jazz standards. New York musician Dawson said, " It's so nice that St. Croix is interested in hearing great music, especially jazz. There is quite a bit of a jazz audience here."  Dawson looks forward to spending more time on the island in the near future, he said  
Pianist Oren Levine will perform 6-7:30 p.m. with Marsvyn David on bass, vocalist Claudette "Adjoa" Young Hines, and Elvis Pedro on guitar. We will do a combination of standards and some of my original songs, Levine said. "I was honored when Lavonne and the museum folks asked me to perform this weekend and be a part of the show."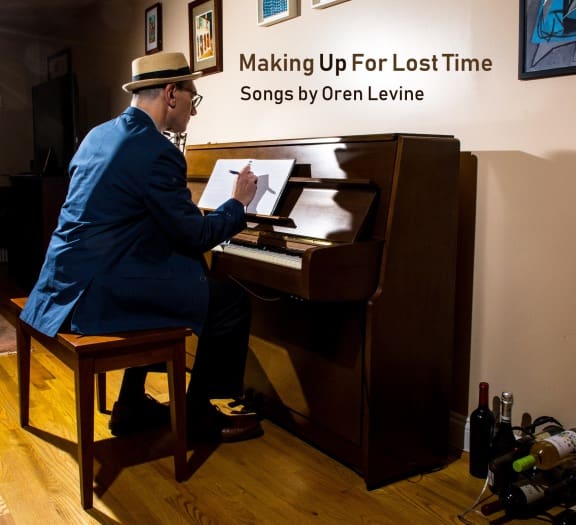 DERI and her band will wind up the musical evening at 8-10 p.m. Guitarist Wynt-Lee Ambrose on guitar, Kevongh Grant on bass, and percussionist Ray Iles will accompany DERI. 
"The museum has been very instrumental in supporting artists. I've actually been blessed because they've allowed me to use their facility a few times to host my concerts. They've always been so gracious in helping reach the people and get the music out there. I do love that they make a space for artists to be creative and allow their art to be displayed and showcased. All of them at the museum have been very supportive. I'm honored to do anything to help them raise money for the museum," DERI said.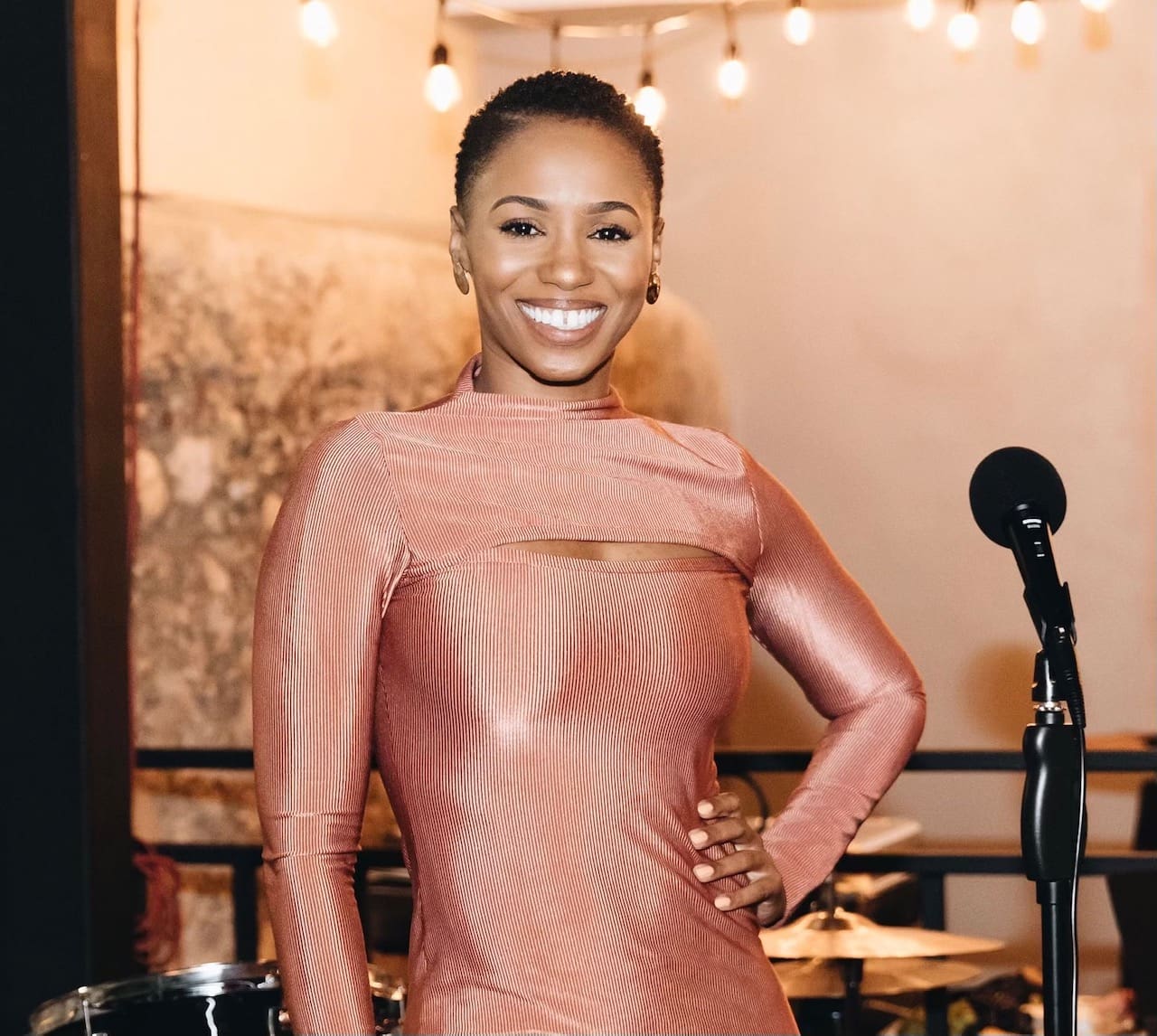 CMCARTS Executive Director Lisa Mordhorst spoke to the multi-tiered, multiple events going on at the Art St. Croix Festival. It's what the art community would like happening here that would feed the art tourism idea annually – similar to what happens in Art Basel.
"The community has gotten into the conversation about something that attracts art tourism and our community – a series of events that bring all of the arts together and makes it highly visible. It's not only for the importance, but for the general enjoyment that happens, as well, and therefore a greater appreciation for all of the arts," Mordhorst said.
Mordhorst looked at the museum calendar and saw all that was building up. She was in communication with artist, and curator Lucien Downes, who was planning on doing something really big in the visual arts arena.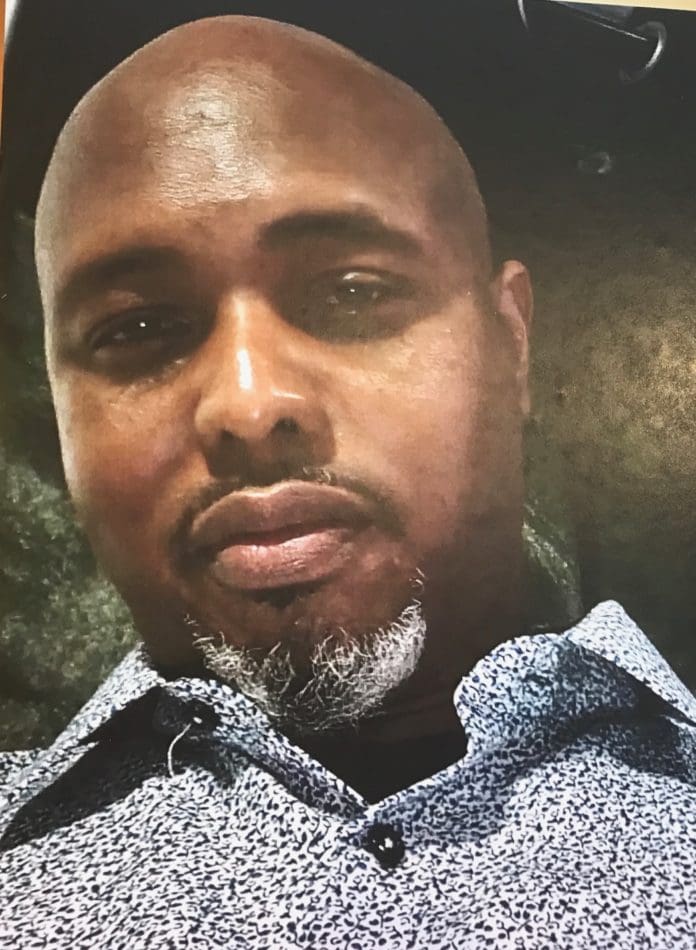 Educational Director Jessica Parker White was working on a performance-based piece with Sayeeda Carter. They decided to pull together all that was building on the calendar. Then they put them all together, and Art St. Croix Festival.was created.
Development Director Lavonne Wise was working on a big fundraiser that she wanted to have musically based and spoke with musicians Oren Levine and Jeff Dawson. It was a different week, and it was decided to put everything together in one weekend, Mordhorst said.
"It has this kind of beautiful 'growth spurts' where we thought putting it all together would make the events more festive," Morhorst added.
Downes was preparing to make the art piece a bigger event. Mordhorst collaborated with him and they decided to do the festival fundraiser together. Downes is looking at the art show as starting small this year, he said. "Next year, I intend to see it grow and eventually become like Art Basel in Miami." [Art Basel is an American show that exhibits significant works from the established to the new generation of the emerging].
Tickets can be purchased online or in person. The festival is multi-tiered and can be enjoyed at different levels. A look at the events on the museum's website will give patrons the option of selecting the specific performances of interest. Support your museum Friday and Saturday at Art St. Croix Festival & Spring Fundraiser.
For more information:
cmcarts.org/events
Jeffdawsonmusic.com (original music)
ohljazz.com (Oren Levine)
www.msderi.com (DERI)
luciendownesart.com