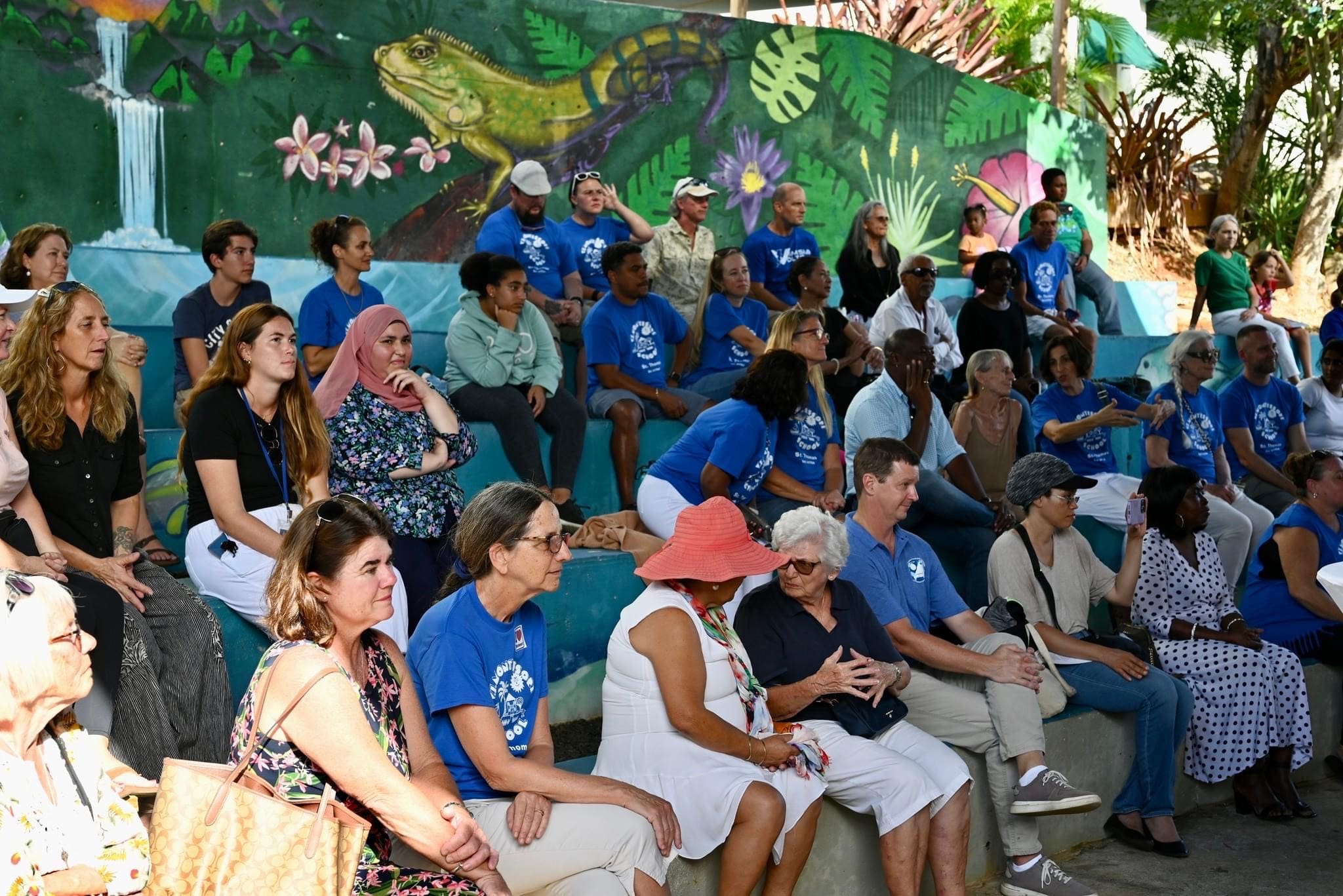 Heartfelt hugs, music, and a sea of blue V.I. Montessori School T-shirts filled the room of a school reunion decades in the making. It was an opportunity to celebrate the school and pay tribute to their former, beloved, and "Forever" principal Ms. Shournagh McWeeney. After more than 40 years at V.I. Montessori School and Peter Gruber International Academy, McWeeney passed away in February.
"As a mentor, she mentored so many of us. Joy, grace, friendship, kindness, humbleness, those are the words that come to mind for her. She just loved everybody and everybody loved her," said Norma Bolinger, who became director of the school when McWeeney retired.
Bolinger was hired by McWeeney in 1988. She recalled how McWeeney was a beacon of education, Montessori in the USVI, peace, and so much more.
"The whole mission of Montessori is education for peace. And I would have to say that Ms. McWeeney truly personified that in everything she did, everything she spoke, in her actions, in her words and in her presence. She was one of the kindest, nicest people on the planet that I have ever had the pleasure of meeting and having in my life," said Bolinger.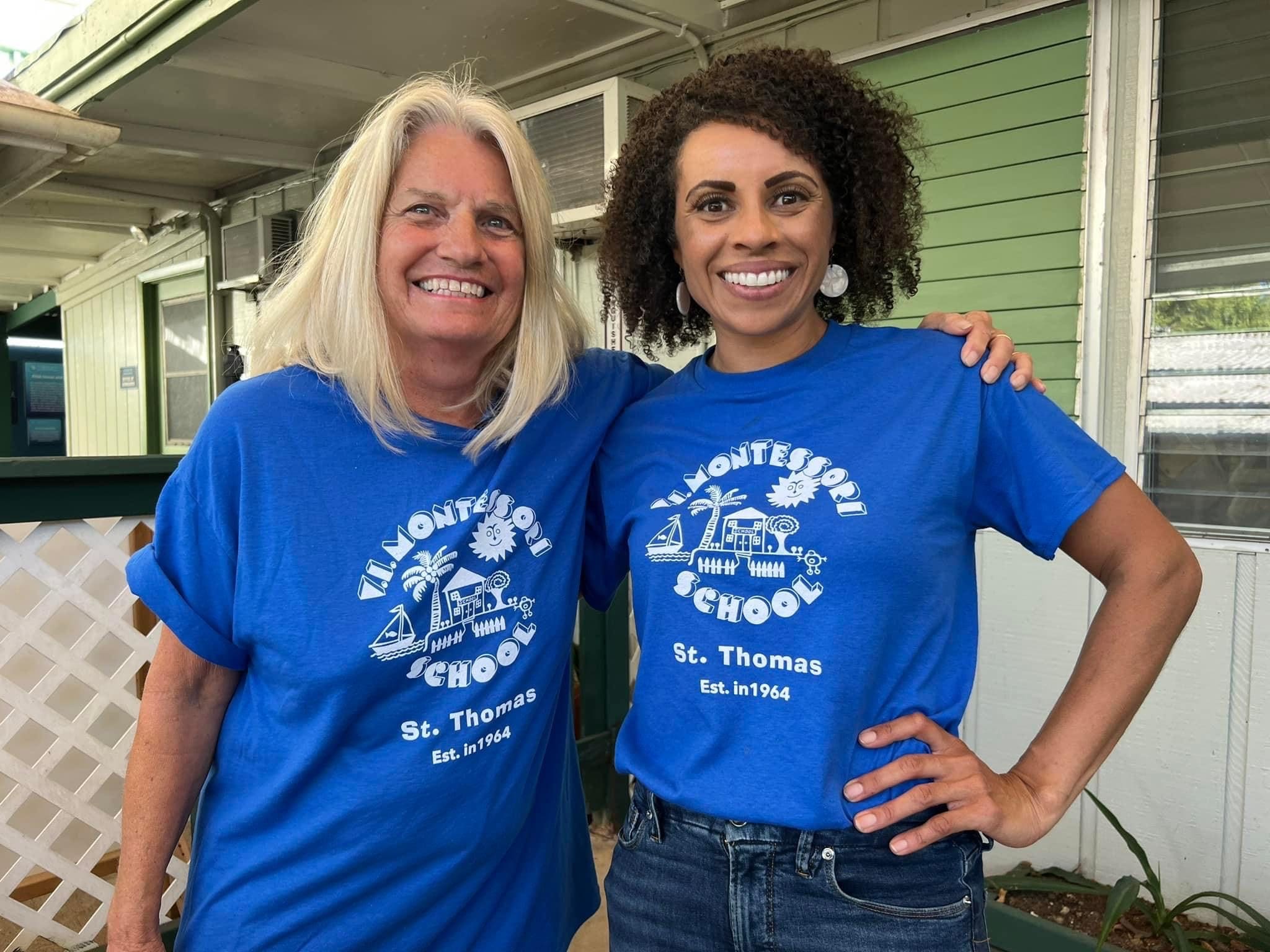 In addition to her role as principal, McWeeney was "always there." She attended student steel pan practices, cooked food for school functions, and always went "Down the road" with the school in the children's parade during Carnival on St. Thomas.
"She was everywhere. She went to everything that any of her children did. She very consistently, firmly, and lovingly maintained the rules of her community. She was the most trustworthy person I think I've ever known. I miss her a lot," said Peggy Hunt, the business director at V.I. Montessori School and Peter Gruber International Academy. Hunt also announced at the event plans for a bronze reading bench at the school in McWeeney's honor.
For many Montessori alumni in attendance at the reunion, the last time they had seen each other was at the school years ago. Though time had passed, the love for Ms. McWeeney and friendships remained.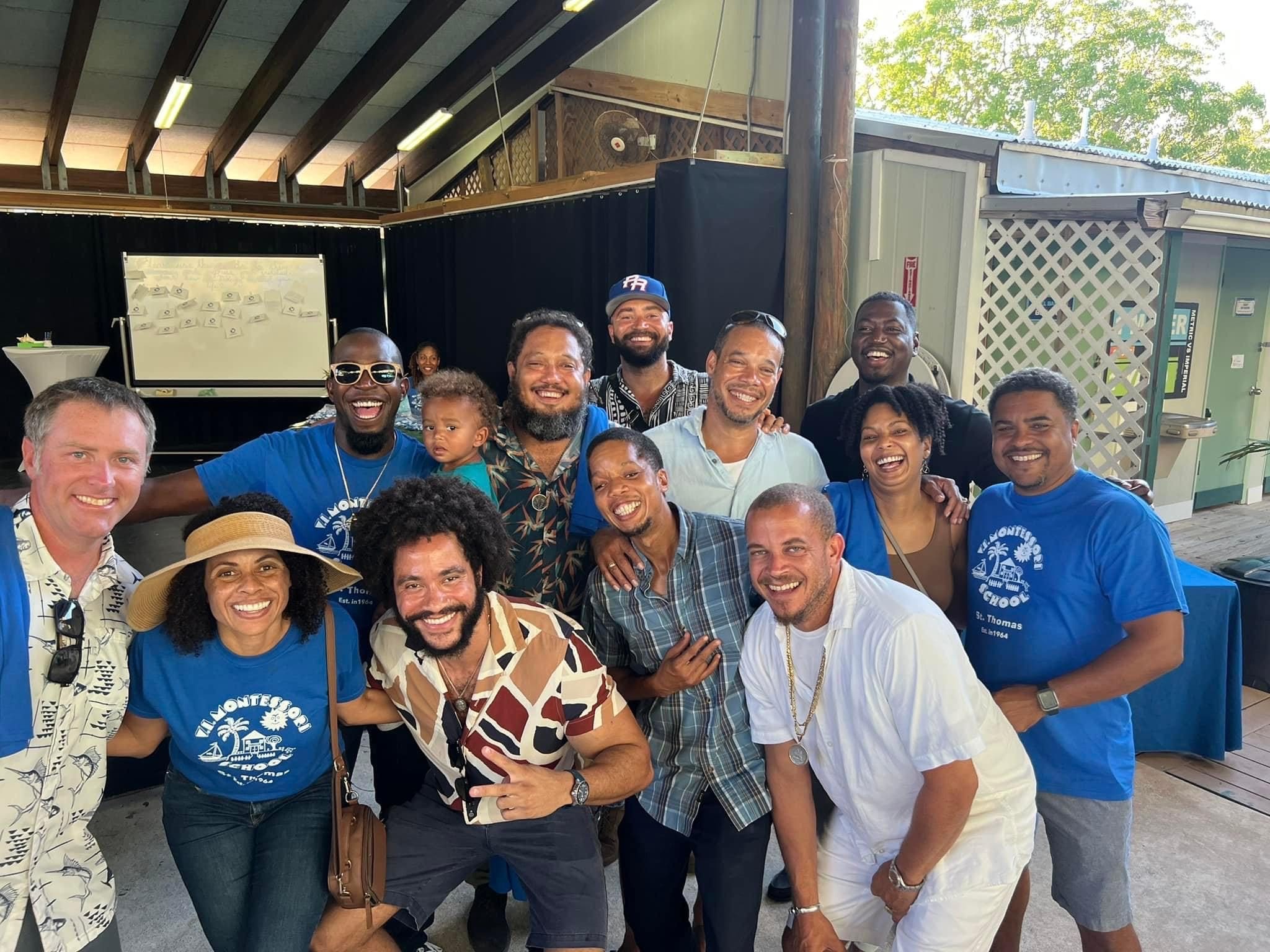 "Ms. McWeeney is synonymous with Montessori in the Virgin Islands. And when you think of her, you think of a great leader in education. You think of all the generations that came through the school and what it meant to each one of them, and what it meant for a parent to bring their child to school and to share that same joy and upbringing that we enjoyed with the next generation," said Vernon Araujo, a Montessori alum.
At the event alumni, parents and school staff shared fond memories of McWeeney and times at Montessori. They looked at old photo albums, watched a tribute video, and together sang the school song. Twice. It was written while McWeeney was principal in the early 1990s.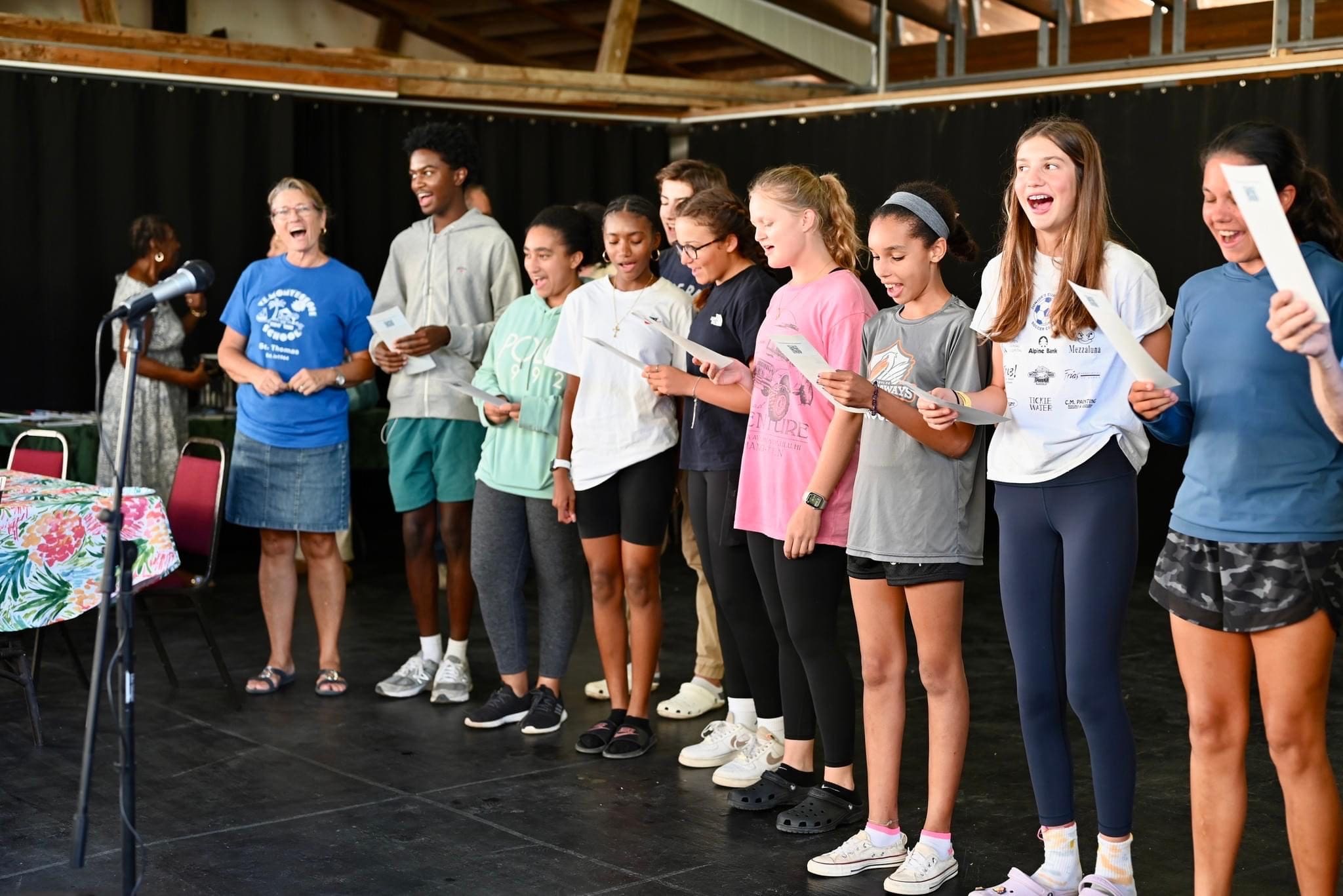 "She created an environment that allowed for many people and many generations to enjoy what Montessori has to offer in the Virgin Islands," said Araujo, whose son also attends V.I. Montessori School and Peter Gruber International Academy.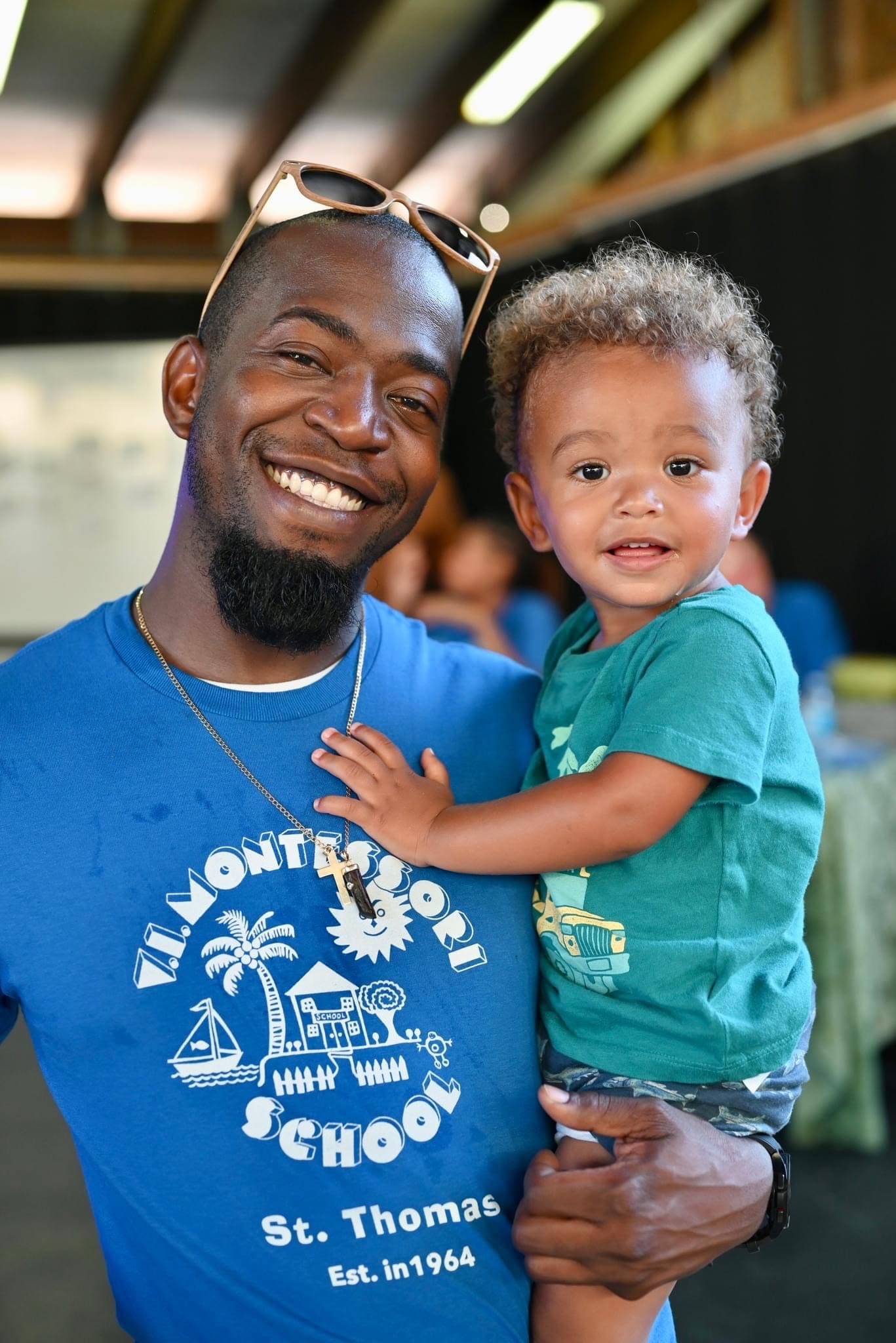 Alumni near and far celebrated Montessori and relished in the life-changing influence the school and McWeeney had on them.
"Ms. McWeeney has had such an impact on my life. She worked so hard to design and implement a Montessori environment that was true to the Montessori curriculum, and that really did serve the needs of the Virgin Islands community," said Erika Field, a Montessori alumna.
"It had a tremendous impact on me specifically because I'm now a Montessori teacher. I think my career as a Montessori teacher really does speak to the legacy of Ms. McWeeney and what she did for us. And because of what she left for us and all the hard work she did in the name of Montessori standards and in the name of serving children continues to this day," said Field.