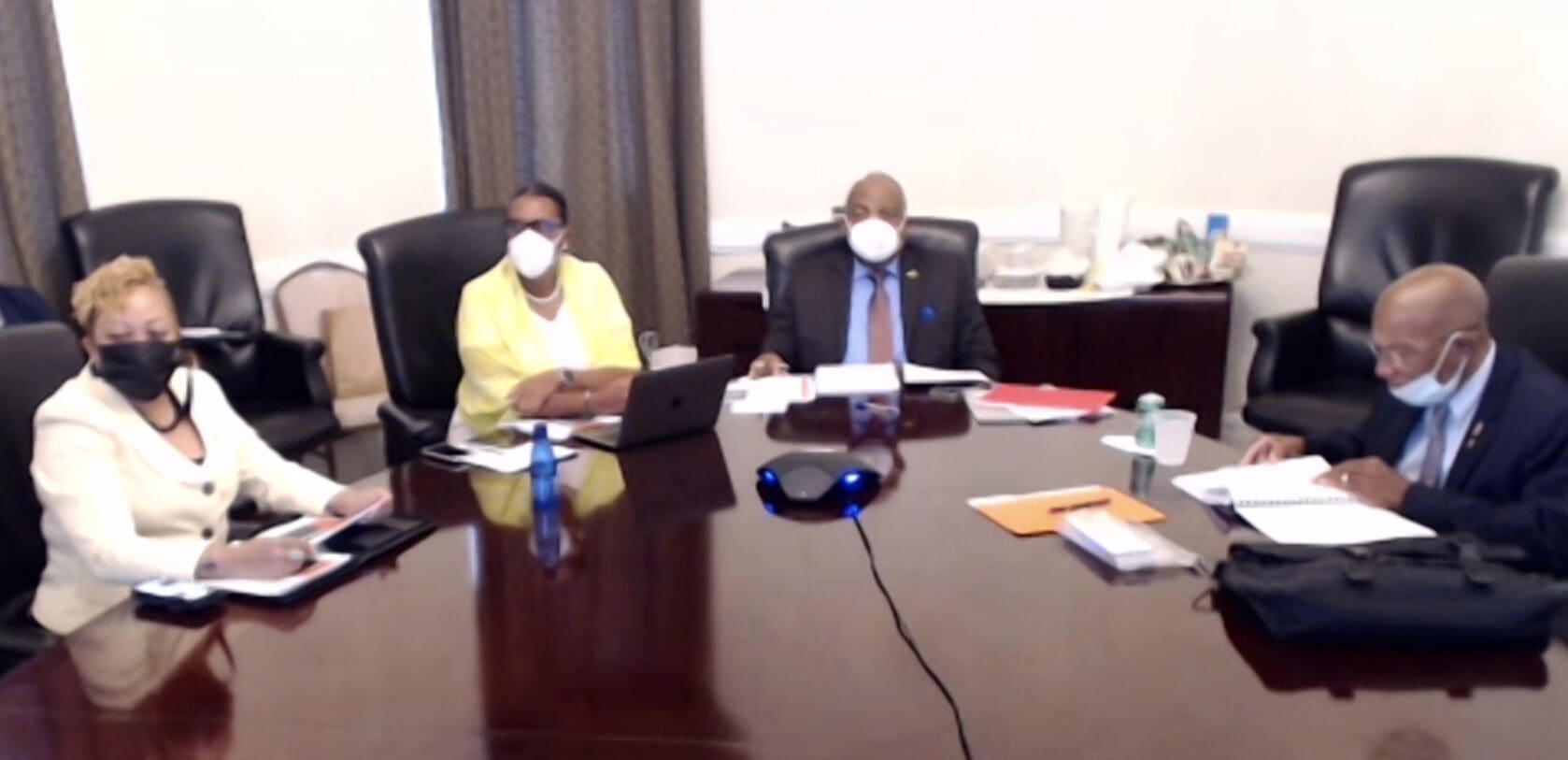 Oriental Bank will open ATM locations in St. John before the end of June, and Bank of St. Croix will soon open a drive-through branch in Frederiksted, industry officials said Thursday.
The Cruz Bay-bound automatic teller machines are already in the territory and will be dispensing cash in Love City before July, said Vilmarie Baez, Oriental's vice president of retail channel operations.
San Juan-based Oriental Bank purchased Scotiabank's USVI and Puerto Rico operations at the end of 2019, operating two branches in the territory – one in St. Thomas and one in St. Croix.
Oriental also plans to add advanced ATM machines across the territory that allow customers to interact with a banker virtually.
[adrotate group="6"]
"They can have the same experience with a teller that they would have at a branch," Baez told Lt. Gov. Tregenza Roach at a meeting of the Virgin Islands Banking Board.
Other financial institutions presenting at the all-day Thursday meeting included First Bank — whose representatives said they were having trouble hiring and retaining staff — and Bank of St. Croix.
Christiana Williams, Bank of St. Croix's community president, said a new branch would open in Frederiksted in July, featuring a two-lane drive-through in addition to traditional branch operations.
The new branch, adding to their Gallows Bay and Peter's Rest locations, will require a staff of three to five people, minimum, she said. This would bring the lender's U.S. Virgin Islands employee headcount to nearly 30 people.
Bank of St. Croix, a part of United Fidelity Bank, would also offer advanced virtual banking technology. After-hours customers will be able to speak with banking professionals in California and Indiana, where United Fidelity also has operations, Williams said.
"It's going to be a fully-functioning retail branch just like the branches here but we are adding a new technology that's being tested in our Indiana offices," she said.
The bank is also hinting at expansion north. Williams said she and other bank representatives have been in St. Thomas recently, and have residential-mortgage borrowers on the island and in St. John.
"Occasionally, we look at real estate, so it's on the horizon," she said.
All three banks have urged customers to use online or mobile banking but have found many Virgin Islanders prefer to cash checks in person.