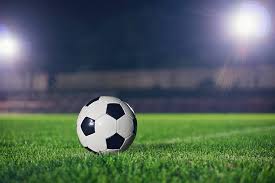 At the completion of the first annual USVI Youth Invitational Tournament, USVI Soccer Association President Hillaren Frederick, proudly presented the first-place trophy to the U.S. Virgin Islands Under 15 Boys National Team. The Turks and Caicos Islands Girls Under 15 received the first-place trophy in the Girls Division.
The Under 15 Girls and Boys National Soccer teams of Turks and Caicos and USVI, played three 70-minute games in three days at the Bethlehem Soccer Complex April 14-17. The undefeated Dashing Eagles recorded the first win for a USVISA National team at the FIFA developed venue.
Individual award winners were voted on by the coaches of each team.
Best Goalkeeper – Boys:  Samuel Harvey (Turks and Caicos Islands)
Best Goalkeeper – Girls: Crystal Jean Baptiste (Turks and Caicos Islands)
Golden Boot – Girls: Gabrielle Quezada – 2 Goals (U.S. Virgin Islands)
Golden Boot – Boys: Romello Cuffy – 4 Goals (U.S. Virgin Islands)
Most Valuable Player – Girls: Gabielle Quezada (U.S. Virgin Islands)
Most Valuable Player – Boys: Zion Smith (U.S. Virgin Islands)
For more information on USVI Soccer Association programs, contact the USVISA office at -719-9707 or email usvisoccer@gmail.com. Follow on Facebook at USVI Soccer Association