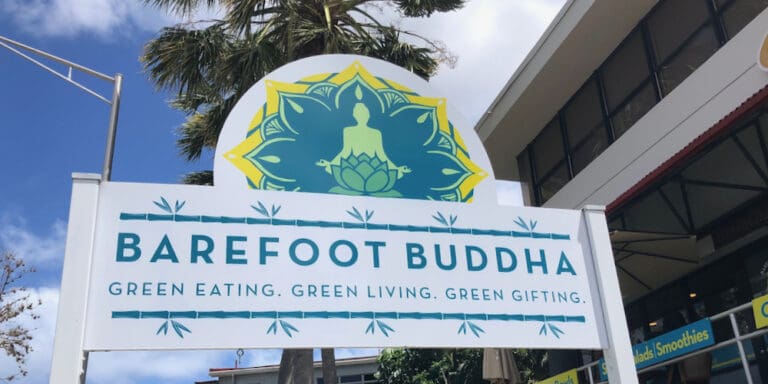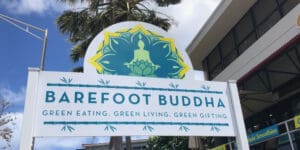 The 20th annual National Buffalo Wing Festival takes place Labor Day weekend in Buffalo, N.Y., and St. Thomas' own Barefoot Buddha will be throwing its hat into the wing – er, ring – competing against 15 other restaurants from around the country to showcase their expertise with the event's namesake item.  This year the festival will be held Sept. 3 and Sept. 4 at Highmark
The festival, known as the 'super bowl' of the chicken wing industry, will be held for the first time on the field at Highmark Stadium in Buffalo, home turf of the Buffalo Bills. The event draws attendees from all 50 states and many countries around the world. Highlights include numerous contests, such as competitive wing eating, amateur cook-offs, bobbing for wings and a qualifying event for the USA Mullet Championships.
Barefoot Buddha will be interviewed on-camera during the festivities by America's Best Restaurants, a Florence, Kentucky-based marketing agency that is the sole media sponsor for the event. This will be America's Best Restaurants' second annual visit to the festival, and this year they will livestream all the goings-on over the two days.
About Barefoot Buddha: A community-focused, whole foods cafe located in the Virgin Islands, Barefoot Buddha won the 11th annual King of the Wing title at St. Thomas' Magens Bay Beach in June, cementing its place as a contender for the national title in Buffalo.
For more information go to www.barefootbuddhavi.com.
About The National Chicken Wing Festival: Held annually in Buffalo, N.Y., 2022 marks the 20th anniversary of the festival, or "Wingfest" as it is also known. For more information go to www.buffalowing.com.