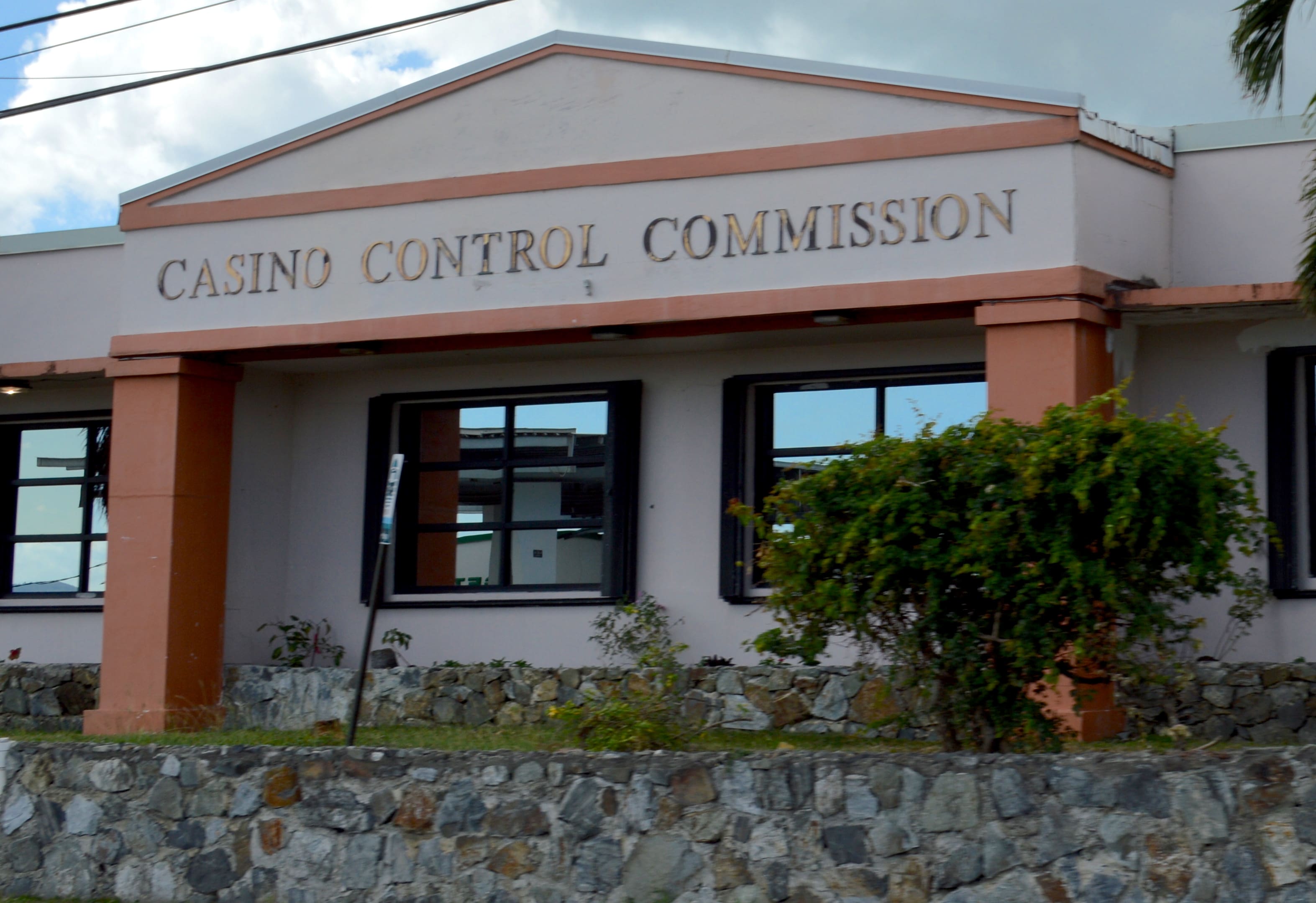 Stephanie Barnes has filed a motion in V.I. District Court asking that "false modifications" to her trial transcript she termed "racist and abhorrent" be corrected or her conviction vacated.
Barnes, the Casino Control Commission contractor found guilty of conspiracy to commit theft from programs receiving federal funds, receipt of government property, and filing false tax returns at her jury trial in December 2021, filed the motion pro se — meaning she is representing herself — "due to the abandonment of her court appointed attorney," according to the motion.
Dated April 24 but filed with the court on Monday, the motion asks Chief Judge Robert Molloy "for an immediate order" to be served on the U.S. Attorney's Office "to immediately stop the obstruction of justice altering the defendant's trial transcript to save their case at appellate review and in justification of the falsifications of the defendant's presentencing report done for the purpose of enhancements."
Barnes alleges that "the government is scrambling to modify the trial transcript" after being made aware of her intent to appeal her conviction to the Third Circuit Court.
"There would be no need for the government lawyers' current, tremendous time-consuming scrambling to modify the defendant's trial transcript, correcting the deficiencies in their case-in-chief presented before the jury, if they were confident that the defendant obtained a fair and impartial trial," the motion alleges.
Barnes has also asked Molloy to order the court reporters who compiled the transcript to provide her with "actual verbatim records" of her trial and wants a copy of the audio and visual recordings of the same.
She called the alleged changes to the transcripts "racist and abhorrent," though does not offer specific examples of such in her four-page, single-spaced motion that was written using the rudimentary computer system available to detainees at the Metropolitan Detention Center in Guaynabo, Puerto Rico, where she has been held since shortly after her conviction on Dec. 23, 2021.
Sentencing for Barnes, so far rescheduled six times, is currently slated for 9:30 a.m. on Aug. 25 in V.I. District Court on St. Croix after Molloy granted another extension on April 14. He said then that a hearing will be held the same day on a motion Barnes filed in March 2022 seeking acquittal or a new trial, claiming she was an unwitting victim of former Casino Control Commission Chairwoman Violet Anne Golden's profligate spending.
Golden hired Barnes in 2015 to work as a consultant, developing programs to help people with gambling addictions. According to court documents, they took close to $300,000 in funds approved for agency operations and spent it on lavish trips, clothing, entertainment, and other unapproved items.
The irregularities in spending and administrative functions were brought to light by an investigation of the V.I. Inspector General's Office in 2018, which led to an FBI investigation. Barnes and Golden were subsequently arrested in July 2019.
Under a plea deal, Golden pleaded guilty to misappropriating $295,503 of government funds in January 2020. She was sentenced in August that year to 24 months and was released in September 2021. She testified at Barnes' trial on behalf of the prosecution.
If given the maximum sentence, Barnes could face 10 years in prison.
'An Impossible Task'
Barnes alleges in her latest motion that her trial transcript numbers some 5,000 pages, that she had yet to receive 3,000 pages as of April 21, and that preparing her presentence report while having to comb through the transcripts to identify any modifications is impossible.
"The sheer magnitude of identifying every modification in a five thousand page transcript is overwhelming for anyone but for an inmate in an institution with limited resources and no legal support, is an impossible task," according to the motion.
And though she has sought sentencing extensions — the latest being the one Molloy granted in April — Barnes alleges that they are causing her "extreme hardships" while benefitting the government lawyers "by allotting them time to complete their modifications of the defendant's transcript, intentionally delaying the defendant's sentencing."
Barnes alleges in her motion that the transcripts she has received "thus far" from her 14-day trial are missing information from testimony favorable to her and contain "false, horrendous, and inflammatory information disparaging the defendant's character, lifestyle, mindset, professional experience, education, and socialization."
According to the motion, "It was not enough that the prosecution witnesses' rehearsed testimonies were riddled with lies and inaccuracies during the actual trial, the government had the audacity to also include extensive changes to the testimonies of every witness for the prosecution with additional blatant scripted lies and invectives using this platform to introduce new evidence the prosecution wanted [to] happen in the trial but never happened."
More specifically, Barnes said that in the 1,975 pages she has read thus far, "the prosecutors and their cohorts made modifications that never happened in the actual trial: correcting legal errors; removing information/adding new information in the prosecution's opening and closing statements; removing information/adding new information in the defense's opening and closing statements; introduction of crimes not charged; introduction of erroneous, prejudicial, and significantly irrelevant 'bad acts and wrongs'; introduction of new evidence to justify evidence admitted during the trial obtained through illegal means; introduction of extensive changes to every witness testimony used as a vehicle to introduce new evidence and information not presented to the jury; introduction of new colloquies that never happened in the actual trial but used to discuss evidence never presented before the jury; complete removal of colloquies; and removal of statements made between the court and attorneys in colloquies (inserting gaps)."
In a court of law, colloquies are routine, highly formalized conversations, typically among the judge and lawyers.
The list of modifications to the transcript is "unbelievably extremely extensive as evident in the length of time (seven months and still not completed) it is taking the government lawyers and their cohorts to modify the defendant's trial transcript," Barnes alleges.
Barnes also complains that her sixth lawyer to date, Miguel Oppenheimer, who was appointed by the court after she fired her previous attorney via email last July, has met with her just once since her incarceration, for 30 minutes on Sept. 13. An intellectual property lawyer, he is unequipped to argue a complex white-collar criminal case and "has demonstrated a lack of vigor" in representing her, she said.
"It is the defendant's humble pray [sic] that this court concurs that the combination of audio and visual recordings are the most expeditious vehicle to settle this dispute," Barnes writes in the motion.
Molloy had not ruled on the motion as of Tuesday, and the U.S. Attorney's Office had not filed a response.